An NYPD is going viral for all the wrong reason, after a intimate sequence during a Holiday Party got leaked to the public. As the results the lives of three people changed in an instant. As you'll see the guilty party could have gotten away with their scandalous act if they just told people not to record them.
Married 44th Precinct NYPD Lieutenant Nick McGarry Caught Cheating on Wife with NYPD Rookie in Lap Dance Video
Things got a little wild when the married 44th Precinct Lt. Nick McGarry was at a Yonkers Bar party. A viral video shows the 44 Precinct NYPD Lieutenant getting a lap dance from a NYPD rookie who recently started her job. Her name has not been revealed for privacy reasons. What went on the footage has some people wondering if they hooked after or before.
In the footage the NYPD Rookie officer grinds on Lieutenant Nick McGarry's groin area, and even straddles him at one point. All the while his hands are all over her curves, and her under garments were showing. As the married Nick McGarry cheated on his wife with lust clouding his mind, the consequences of his actions was not realized in that moment in time.
Take a look at these screenshots from the viral video of married NYPD Lieutenant Nick McGarry getting a lap dance from an NYPD rookie officer at a Yonkers Bar.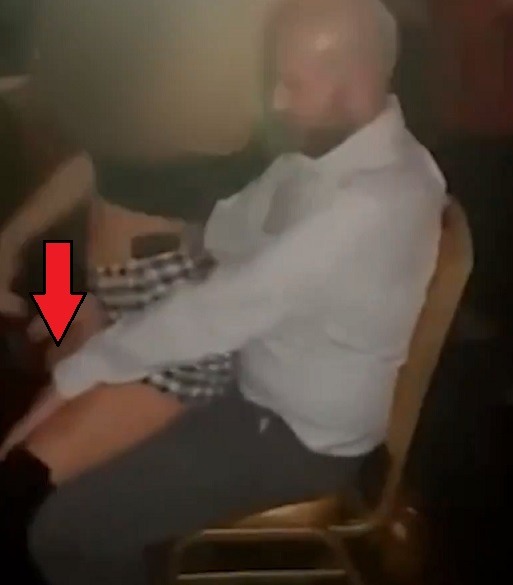 Look at the smile on his face, he was lost in her trance at that moment. Probably not thinking about his wife at all.
He was really zoned in here, hands around her waist and leg.
According to reports Lieutenant Nick McGarry was demoted to Transit Police duty after NYPD higher ups discovered the footage. Transit Police are the cops you see on transit services like a train or bus.
That lap dance with the NYPD rookie cop set Lieutenant Nick McGarry's career and marriage back to square one. Considering what he did he's lucky he didn't get fired.
Reports say NYPD is conducting an investigation.
Authors: JordanThrilla Staff