Scottie Pippen is feeling that Will Smith Pain from Red Table Talk. People reacting to Larsa Pippen showing up at Scottie Pippen's house after cheating with Malik Beasley is giving birth to Larsa Pippen conspiracy theories. When a photo leaked of Larsa Pippen at the front gate of Scottie Pippen's mansion all hell broke lose on social media.
The hilarity that ensued was mostly at expense of Scottie Pippen basically being the Will Smith of this situation. A lot of people were wondering why Scottie Pippen let Larsa Pippen back in his house.
Scottie got tap in to his inner Future and send her back to the STREETS where she belongs. 🙏 pic.twitter.com/zXsddwQ22j

— Shoboat (@Shobeezy) December 3, 2020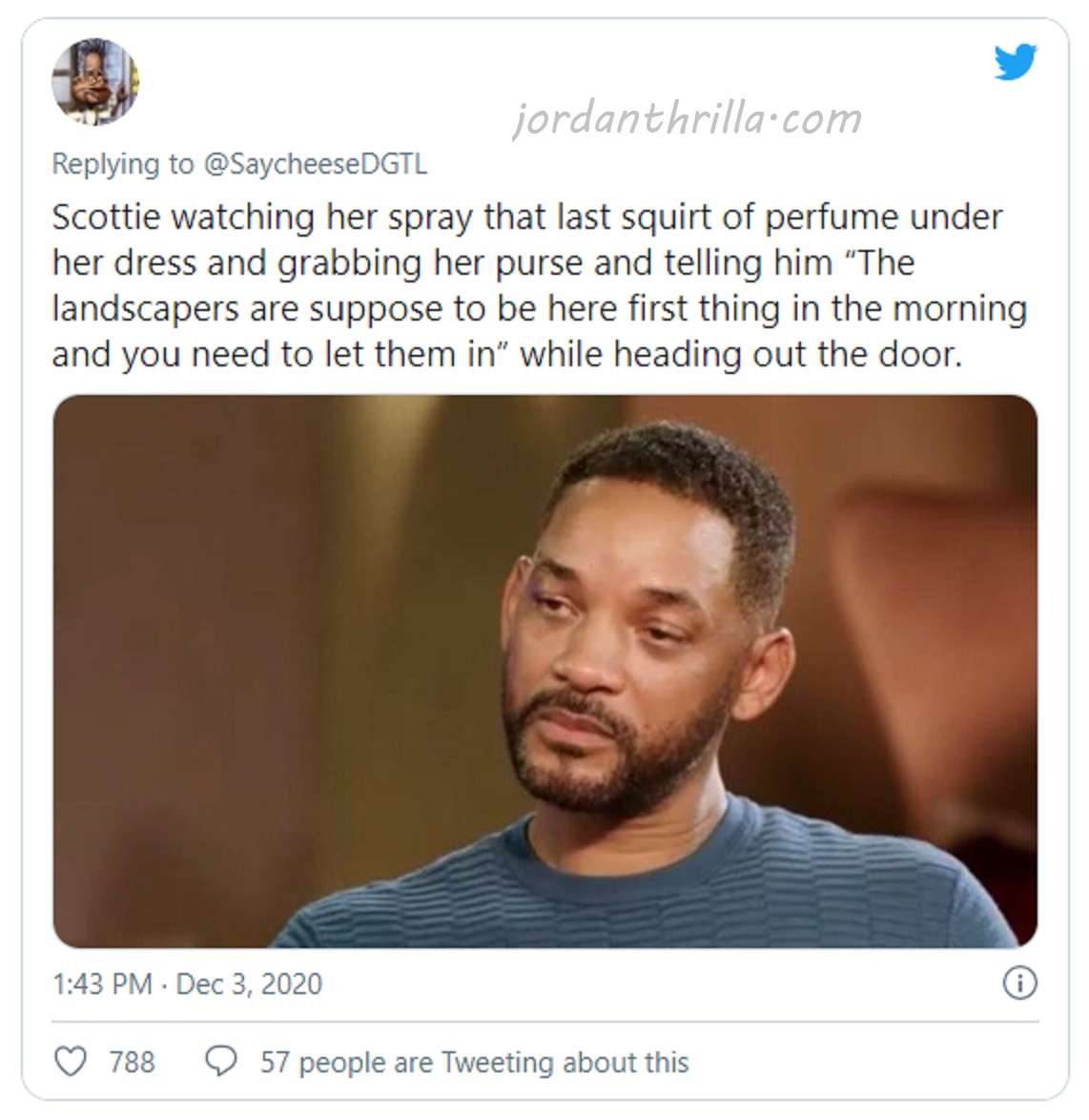 One Larsa Pippen conspiracy theory is the possibility that Larsa Pippen knows Scottie Pippen is gay. However, lost in all the sauce is the fact that Scottie Pippen allegedly cheated on Larsa Pippen first with a housekeeper.
That may be the root of why Scottie Pippen let Larsa Pippen come back to his house after being seen by the world with Malik Beasley. Since Scottie cheated first, he probably feels he can never say anything about Larsa Pippen "revenge cheating" on him. Let's be honest, it does seem like Larsa Pippen is getting revenge on Scottie Pippen for cheating.
Somewhere deep down inside Scottie is probably wishing he never cheated on Larsa Pippen, but who knows maybe she does know a deep secret about him that he would never reveal to the world.
As a basketball fan it's sad to see Scottie Pippen in Will Smith pain.
Author: JordanThrilla