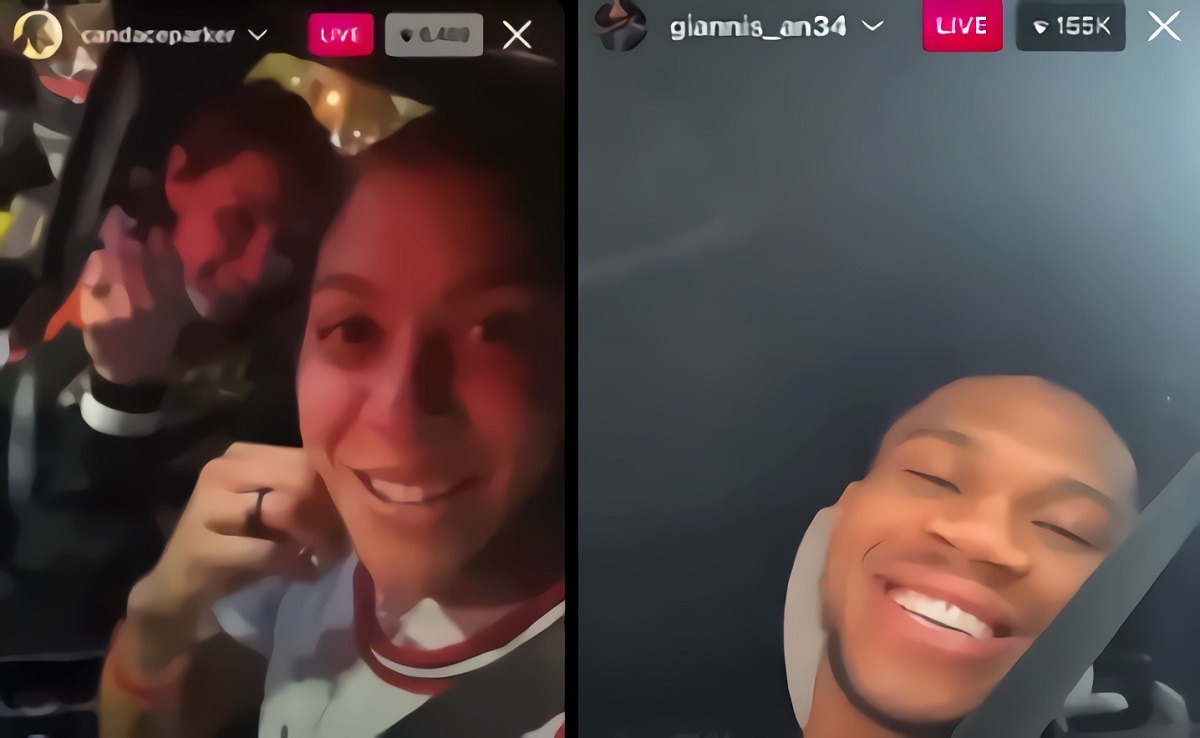 Behind a late three to tie the game, and a spectacular steal that led to points, Candace Parker secured a very close game in the 4th quarter to make history. In an effort that took will and determination the Sky defeated Phoenix Mercury 80 – 74 to become the 2021 WNBA Champions.
WNBA Champion Candace Parker Mimicks Giannis Antetokounmpo Ordering Food From Chick-fil-A after Bucks Championship
On both sides of the basketball court there were epic performances tonight in the WNBA Finals. Brittany Griner scored 28 points and grabbed 7 rebounds, but Candace Parker countered that by dominating the boards with 13 rebounds, and pouring in 16 points.
After shedding tears on the basketball court while savoring the joy of being a WNBA Champion, the mood got a bit lighter when it was time to get that championship meal. After getting on IG Live with her fans Candace Parker mimicked Giannis Antetokounmpo ordering a 50 piece from Chick-fil-A after Bucks championship. Candace Park was ordering food from Fratello's then said,
"We getting our Giannis on at Fratellos."
Here's how Giannis ordered from Chick-fil-A after his championship. He dropped 50 points, then wanted a 50 piece nuggets, legendary stuff.
Candace Parker mimicking Giannis is going to be one of those sports moments you see in commercials years from now. Her photo seemingly imitating Kobe Bryant has already went viral.
Congratulations to the Chicago Sky on their WNBA Championship. It was a great series to watch.
Author: JordanThrilla Staff