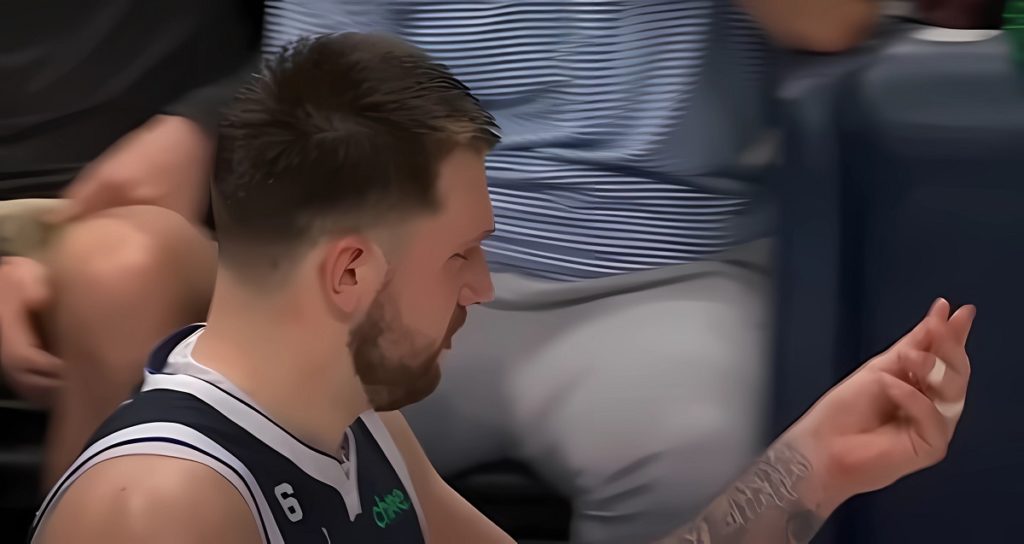 The hottest topic on NBA Twitter right now is what happened in last night's game between the Dallas Mavericks and the Golden State Warriors. Did you see Luka Doncic making a money gesture sign towards referees after he missed a clutch layup in Mavericks recent loss to the Warriors? If you missed it, here's what happened.
Is Luka Doncic Saying NBA Refs were Cheating After Getting Paid Off?
The Mavs were trailing by three points with less than five seconds left in the game. Doncic got the ball in the paint and tried to score over Draymond Green, who played excellent defense and blocked his shot. Doncic was clearly frustrated and felt like he was fouled on the play. He then made a gesture with his fingers as if he was counting money and pointed at one of the refs.
What was he trying to say? Was he accusing the referees of being paid off to make sure Warriors won the game, or matched a certain spread for gambling purposes? That's a serious allegation to make, especially without any evidence. And it's also very disrespectful to the officials who are doing their best to call a fair game. However, we all know that betting runs rampant in sports, so it's not far fetched to believe it's still happening even after the Tim Donaghy situation.
Mavericks Shot More Free Throws Than Warriors
Doncic's money gesture towards the refs was strange, because Mavericks shot 10 more free throws than the Warriors during the game. They had 30 attempts from the line compared to 20 for Golden State. Doncic himself had 10 free throws and made six of them, so it's not like he wasn't getting any calls in his favor.
Doncic is an amazing talent who can do it all on the court, but he's also very young and still learning how to deal with pressure and emotions in big moments. He needs to be careful with his gestures and words towards referees.
He could get fined or suspended for his actions if they are deemed inappropriate or offensive by the league. Also, it could create a target on his back that leads to referees officiating him differently, and big part of his game is about drawing fouls.
What do you think about Doncic's money gesture? Do you think he was right or wrong? Do you think he will face any consequences from the league?