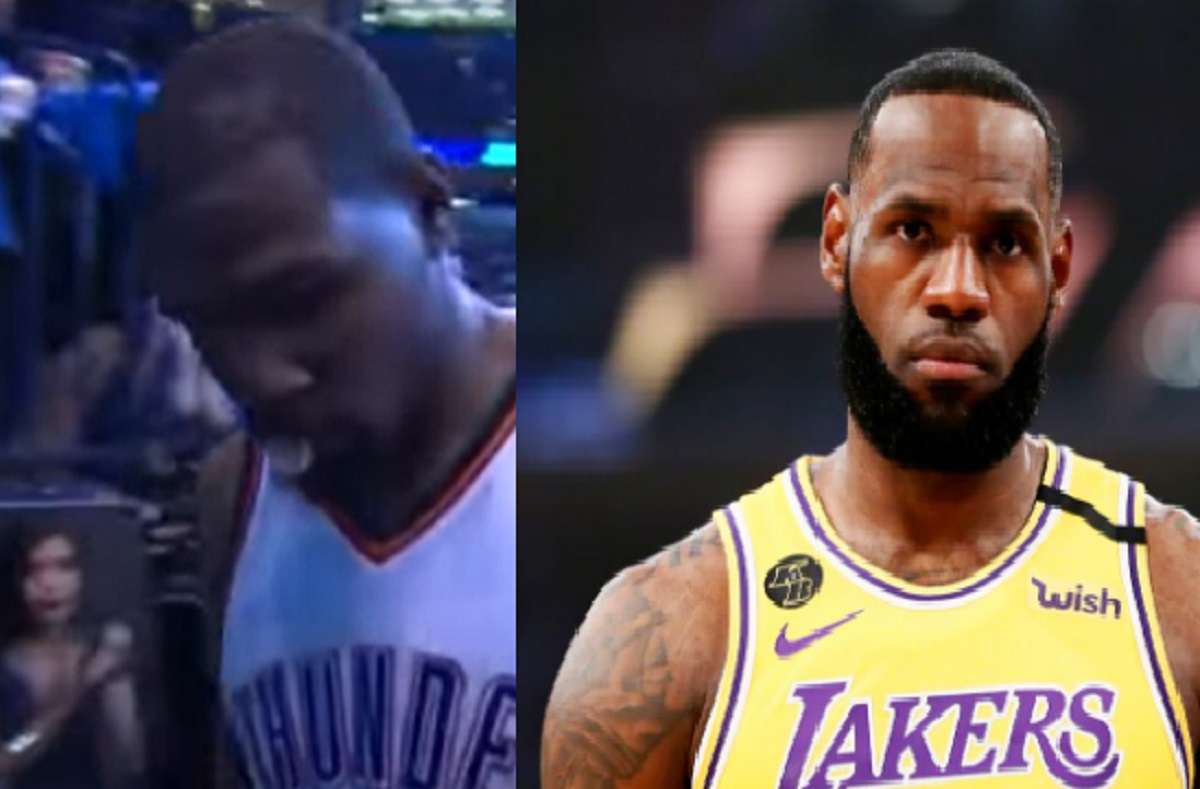 Kevin Durant is one of the biggest failures in NBA history, and he seems to very jealous that people are calling Lebron GOAT now. It's alleged that a delusional Kevin Durant dissed Lebron James and discredited his GOAT status during a rant about his Warriors rings on ETC podcast. Kevin Durant insinuated that he is GOAT, and not Lebron James. It's clear Kevin Durant has gone crazy.
In his full quote dissing Lebron James Kevin Durant said, "People try to discredit my rings, but honestly I feel like they're the most valuable of this era. People argue Lebron James is the GOAT, but if I beat him in back to back Finals, the what does that make me".
It's a simple question to answer, which we will below. First watch this video of Kevin Durant choking against the Warriors when he lost a 3-1 lead to them.
Mr. Kevin Durant you are a basketball fraud that lost a 3-1 lead to the Warriors, then joined them a few weeks later. You are the player that joined a team you choked against, because you couldn't beat them. This was even with the fact that Stephen Curry was just returning from a torn MCL injury. This was also a team that went 73-9 without you. Mr. Kevin Durant, Lebron James went on and defeated that same Golden State team you lost against, and he had a worse supporting cast.
Mr. Kevin Durant the only reason you played Lebron James in the finals was because you joined the team that beat you, and had a 73-9 record prior to your arrival. That's why most people don't care about the fake "championships" you won with the Warriors. In 2018 they EASILY made the finals without you.
When you have a lesser player like Kevin Durant mad that people are calling Lebron GOAT, you know Lebron is doing something right. Jealously and Envy can be a sign of admiration sometimes, Kevin Durant wishes he had Lebron's career.
Kevin Durant dissing Lebron James after he won a championship ring with the Lakers is one of the weirdest basketball moments ever.
Author: JordanThrilla