In the world of sports betting winning feels very good, but when you lose it can be a heartbreaking experience. The emotional pain in Chad Johnson aka Ochocinco's eyes after Kamaru Usman knocked out Jorge Masvidal at UFC 261 conveys this perfectly.
Ochocinco bet $50K on Jorge Masvidal winning the match. It seemed like a safe bet based on how confident Jorge Masvidal was that he would win the fight since he had more time to prepare this time around. However, by the second round the match was over. Then Ochocinco aka Chad Johnson's reaction to seeing Kamaru Usman knockout Jorge Masvidal went viral.
Chad Johnson aka Ochocinco Reacts to Losing $50K after Kamaru Usman Knocked Out Jorge Masvidal
This was the moment Ochocinco losing $50K on Jorge Masvidal set in.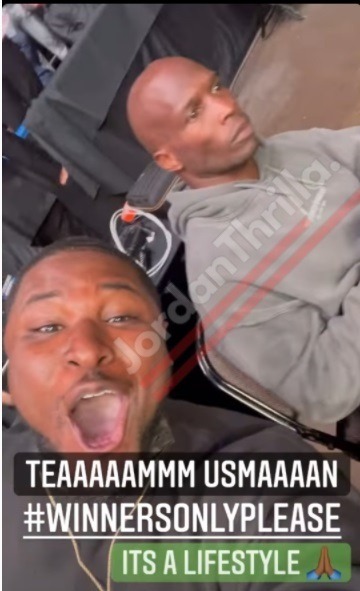 Based on the viral conversation Ochocinco had with his daughter, it's safe to say he's frugal about his money. Needless to say the emotional pain in Chad Johnson's eyes after losing $50K on Usman vs Masvidal match isn't surprising.
What is surprising that he bet against the black fighter, but business is business even in betting.
Author: JordanThrilla Staff