NBA games are comedic gold when it comes to unexpected moments, and the recent matchup between Blazers and Jazz didn't disappoint in that regard. A strange sequence between legendary NBA referee Bill Kennedy and a black woman has made for a hilarious moment social media can't stop talking about.
NBA Referee Bill Kennedy's Reaction to Woman Blocking Camera Goes Viral
You know how referees announce to the arena the results of a reviewed play? During these segments the referee doing the talking gets a moment where the camera is focusing solely on him or her. Now there is no way to know how NBA refs feel about having those moments, but generally you'd expect they welcome the camera time and feel some type of way if someone takes away from that few seconds they get.
This may have been the feelings that led to the hilarious moment where Bill Kennedy reacted to a woman walking in front the camera while he was trying to talk. After she walked by Bill Kennedy was silent for a few moments as he just stared her down. It's not clear if she was looking back at him, but she probably felt the heat of his stare. You know how you can feel when someone is looking at you, even if you can't see them.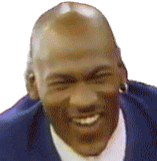 Bill Kennedy is one of the best NBA referees ever, and part of that is due to all the hilarious moments he's been in over the years. One example is earlier this season when he had to stop the game, because he couldn't stop laughing at Nikola Jokic twerking during the opening jump ball. Bill Kennedy is truly a national treasure in the sports world.
Will we ever know the identity of the woman Bill Kennedy stared down? She's a legend in her own right too.