After all those years about hearing the horrors Britney Spears was going through under her father's conservatorship, hearing happy news related to her situation gives her fans the ultimate rush of feel good emotions. Naturally with the news she revealed today people couldn't be more ecstatic about her future. It appears Britney Spears is about to be a new mother once again.
Britney Spears Pregnant Announcement About Perinatal Depression Goes Viral
Earlier today the world learned her fiancé Sam Asghari impregnated Britney Spears. At first she had no idea she was pregnant, and thought the weight gain around her belly was from eating too much. In her IG announcement she described her first thought as being she was 'food pregnant'. However, once she got a pregnancy test she realized that a new life was developing in her belly.
She posted the wonderful news on Instagram with an incredible photo taken by photography Andrea McClain. It was also revealed that Britney Spears suffered from perinatal depression in the past, which is making her worried about the mental battles that lay ahead for her pregnancy. She told her fans that they would longer see her in public much, so paparazzi can't use her situation to their advantage. It's easy to see she is in a real good place mentally with the Sam Asghari by her side.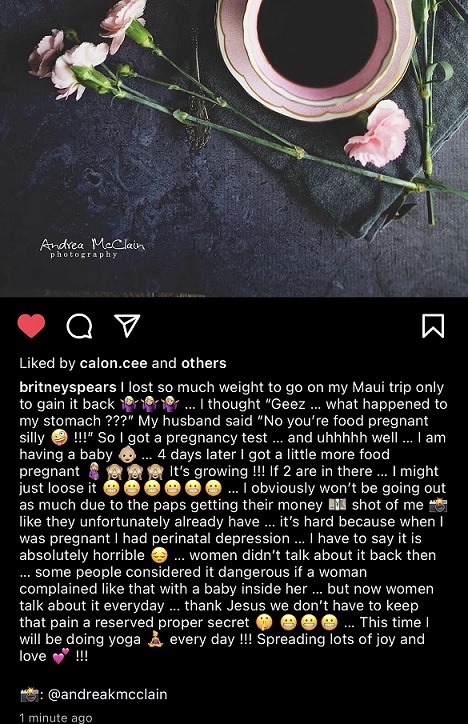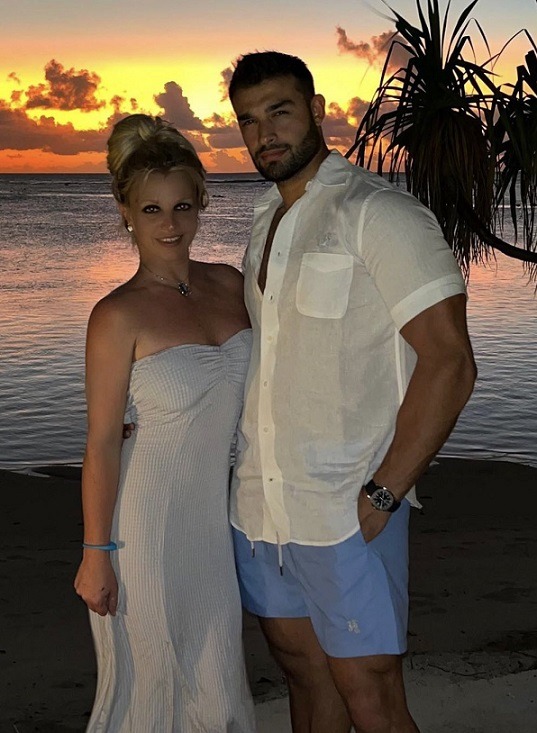 Why Sam Asghari Getting Britney Spears Pregnant is Her Dream Come True
The relationship between Sam Asghari and Britney Spears started 5 years ago. He has been with her through many of the court battles with her family. In one of her court appearances when the conservatorship case was still going on Britney Spears said her dream was to one day have another baby and get married.
Now not only is Britney Spears pregnant by Sam Asghari, they are also getting married. Congratulations to them.