NFTs are a trend that many people have come to hate. The acronym NFT stands for Non-fungible token, which is a non-interchangeable unit of data found on a blockchain that can be sold and traded. An NFT can be music, videos, art, or anything of the sort. To the disdain of many people Brie Larson has joined the NFT craze.
Why Did Social Media React to Brie Larson's NFT Tweet By Destroying Her Credibility?
As you probably know Brie Larson has a fan base that usually will defend her honor whenever she's getting slandered on social media. However, Brie Larson's NFT tweet is making everyone turn on her, even her most dedicated fans. In the tweet Brie Larson showed her new Flower Girls NFT by Varvara Alay.
There are many negative connotations that come with an NFT, especially when it comes to art. Not only do NFTs make it easier for people's artwork to be stolen for profit, they are also bad for environment in terms of massive carbon footprint that is left behind by the computational resources they require.
In the past Brie Larson seemed to care about the environment, which makes her decision to joined the NFT market hypocritical in many people's eyes.
Take a look at how social media destroyed Brie Larson's NFT Flower Girls promotion tweet.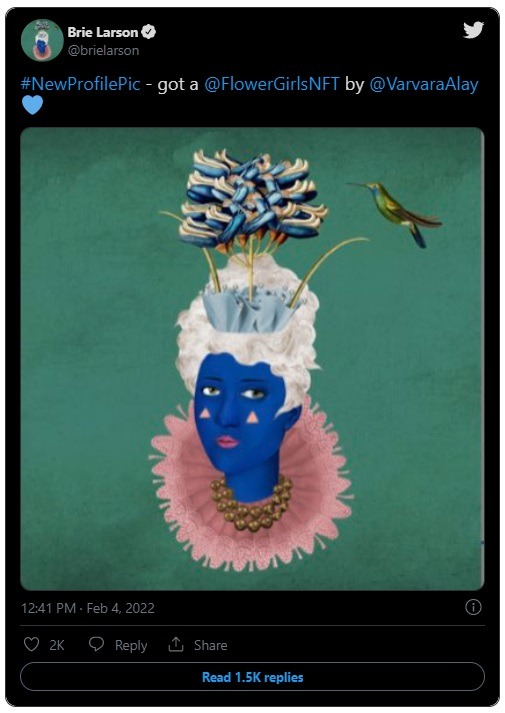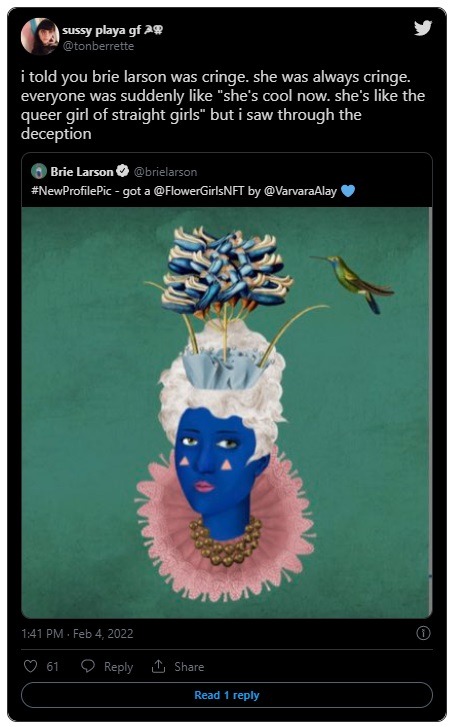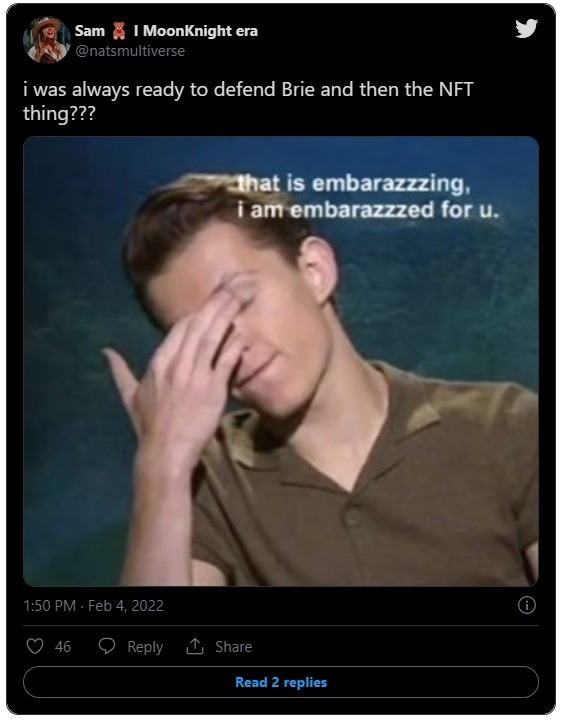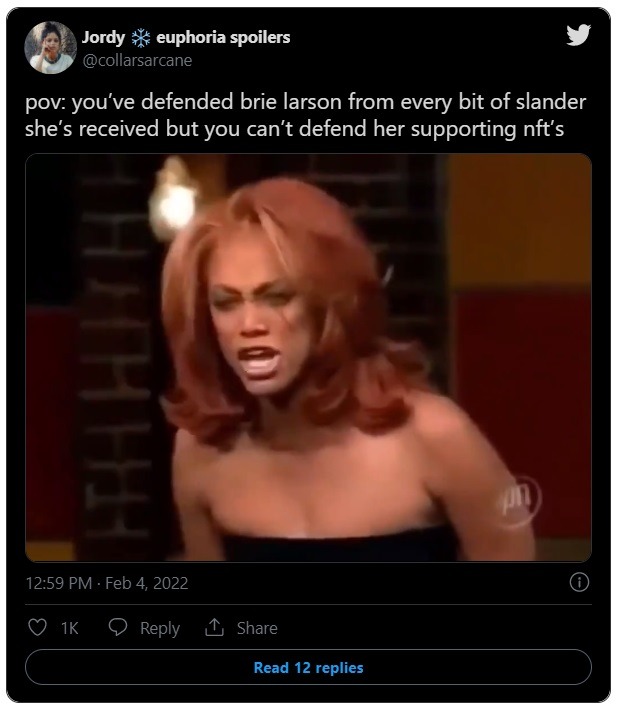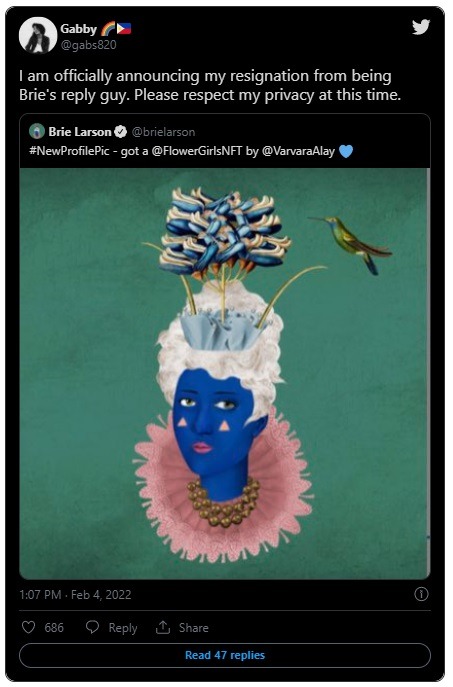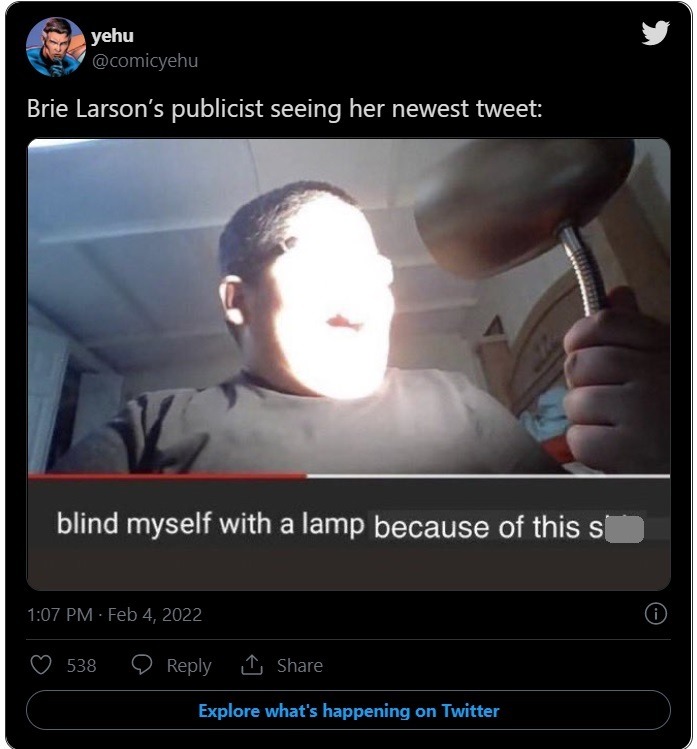 Was Brie Larson's Twitter Account Hacked Before NFT Tweet?
Some fans are so distraught about Brie Larson doing NFTs that they have tried convincing themselves Brie Larson's twitter account was hacked. However, at the moment there is no evidence her account was compromised.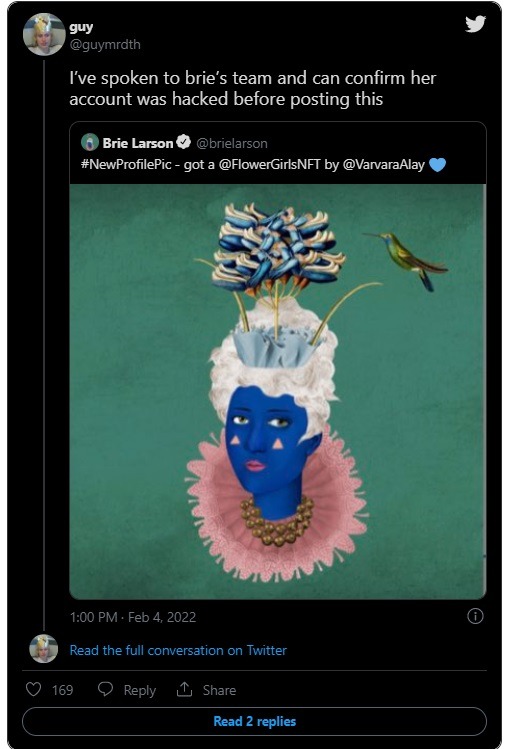 Brie Larson doing NFTs has instantly made her a villain to her Hollywood fans. At the moment she still hasn't taken down the tweet despite the massive amount of backlash she has received.
Perhaps this situation will allow her to educate herself on why the general public hates NFTs and everything they stand for.