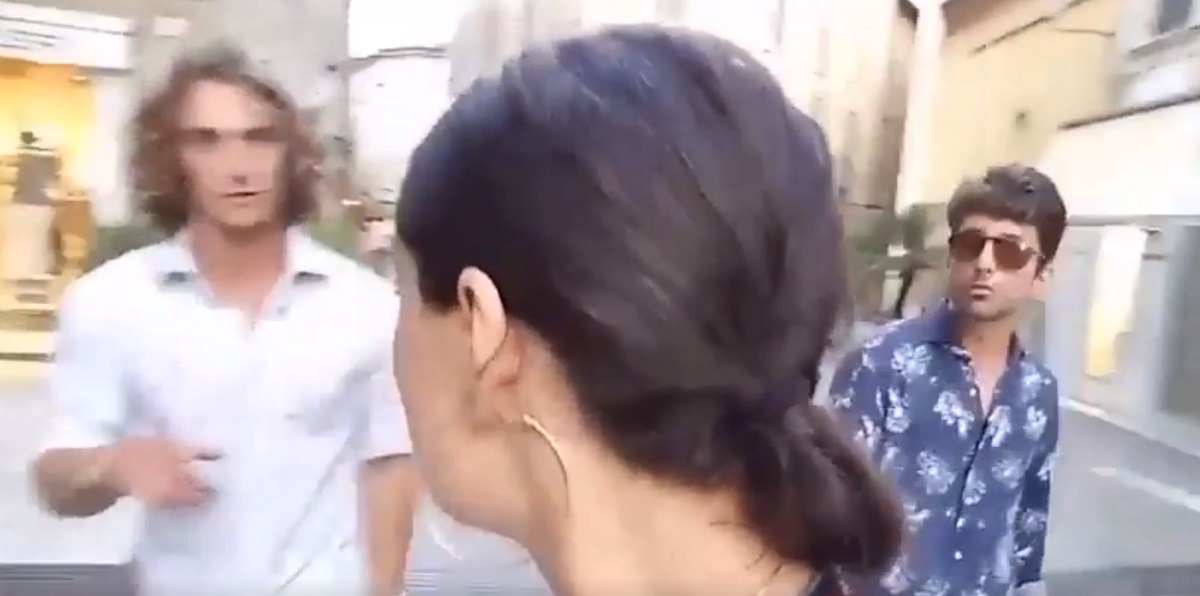 Sasha Grey is one of the most popular adult film stars of all time, but when she's out in public it's very rare for people to recognize her. As a result often times people walk right by her or sometime think she's someone completely different. For example in a viral video a man mistakes Sasha Grey for a fashion blogger while she was on Instagram Live.
It's not clear what made the man think Sasha Grey was fashion blogging, but he clearly has thing for women in that profession. Little did he know he was on IG live with an adult film star.
It would have been priceless to see that guy's reaction if Sasha Grey revealed who she really was. Luckily for him she saved him some embarrassment just letting him know that she wasn't doing the fashion blogging thing.
These days Sasha Grey is a myriad of things including an actress, model, writer, and musician.
Author: JordanThrilla Staff