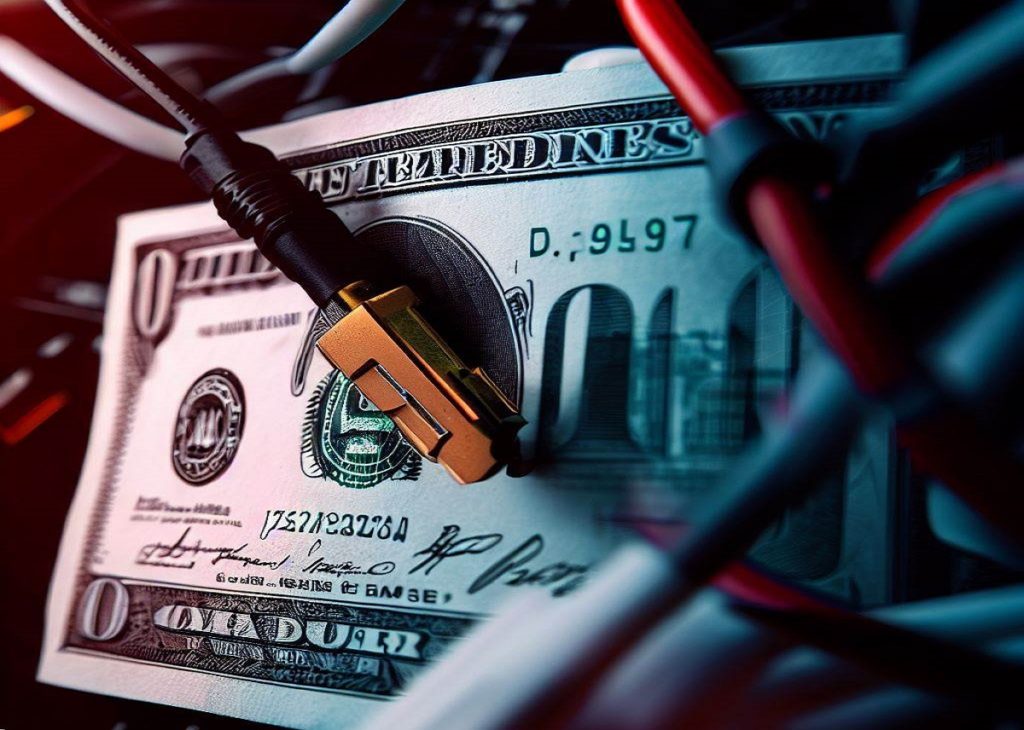 The Federal Reserve is developing the FedNow Service, a safe and efficient instant payments infrastructure that will modernize the U.S. payment system and enable financial institutions of all sizes to offer customers the ability to send and receive money in near real time, around the clock, 365 days a year. In this article, we will explore what the FedNow Service is, how it works, why it could be important for the future of payments in the U.S., and why it has some conspiracy theorists worried.
What is the FedNow Service?
The FedNow Service is a new instant payment service that the Federal Reserve Banks are developing to enable financial institutions of every size, and in every community across the U.S., to provide safe and efficient instant payment services in real time, around the clock, every day of the year. Through financial institutions participating in the FedNow Service, businesses and individuals will be able to send and receive instant payments conveniently, and recipients will have full access to funds immediately, giving them greater flexibility to manage their money and make time-sensitive payments.
Instant payments are electronic payments that are completed within seconds, as opposed to traditional payment methods that can take hours or days to clear and settle. Instant payments can offer many benefits for consumers, businesses, and society, such as:
Enhancing cash flow management and reducing reliance on costly credit or overdraft services
Improving efficiency and transparency of business transactions and supply chains
Supporting financial inclusion and access by enabling low-cost and convenient payment options
Reducing fraud and risk by minimizing the time window for payment disputes or reversals
Increasing innovation and competition by fostering a more dynamic and diverse payment ecosystem
The FedNow Service will be available to depository institutions in the United States and will enable individuals and businesses to send instant payments through their depository institution accounts. The service is intended to be a flexible, neutral platform that supports a broad variety of instant payments.
At the most fundamental level, the service will provide interbank clearing and settlement that enables funds to be transferred from the account of a sender to the account of a receiver in near real-time and at any time, any day of the year. Depository institutions and their service providers will be able to build on this fundamental capability to offer value-added services to their customers.
The FedNow Service will be designed to maintain uninterrupted 24x7x365 processing with security features to support payment integrity and data security. The service will have a 24-hour business day each day of the week, including weekends and holidays.
End-of-day balances will be reported on Federal Reserve accounting records for each participating depository institution on each FedNow Service business day. Access to intraday credit will be provided to participants in the FedNow Service during its business day under the same terms and conditions as for other Federal Reserve services.
The FedNow Service will also provide a liquidity management tool to support instant payment services. The tool will enable participants in the FedNow Service to transfer funds to one another to support liquidity needs related to payment activity in the FedNow Service. The tool will also support participants in a private-sector instant payment service backed by a joint account at a Reserve Bank by enabling transfers between the master accounts of participants and a joint account.
The first release of the FedNow Service will also include optional features: fraud prevention tools, the ability to join initially as a receive-only participant, request for payment capability, and tools to support participants in their handling of payment inquiries.
The FedNow Service will be released in phases and additional features and service enhancements will be introduced over time. Other aspects of the service, such as fee structures and governing terms, will be announced prior to the launch of the service. The target release date for the service is May to July 2023.
How does the FedNow Service work?
The FedNow Service will use the widely accepted ISO® 20022 standard and other industry best practices to support interoperability. The ISO 20022 standard is a common language for financial messages that enables data-rich and consistent information exchange across different payment systems and geographies.
The FedNow Service will operate on a credit-push model, meaning that only authorized senders can initiate payments from their accounts. This reduces the risk of unauthorized debits or fraud. The sender's depository institution will validate that sufficient funds are available in the sender's account before sending an instant payment message through the FedNow Service.
The FedNow Service will then process the message and debit the sender's depository institution's master account at its local Reserve Bank. The FedNow Service will also credit the receiver's depository institution's master account at its local Reserve Bank. The receiver's depository institution will then make funds available in near real-time in the receiver's account.
In a public statement FedNow program executive Ken Montgomery said, "Today, consumers want to send and receive money in seconds, also known as instant payments. The payments industry has worked quickly to meet this demand, but the solutions aren't without growing pains. The time for modernizing our nation's payment system is now".
Why is the FedNow Service Fueling Great Reset Conspiracy Theories?
The great reset conspiracy theory is a belief that a group of powerful elites are planning to use a global crisis to impose a new world order that will abolish private property and personal freedoms. According to this theory, money will be replaced by a digital currency that will be controlled by the central banks and the governments, and that will enable them to track and manipulate people's spending and behavior. The theory also claims that the elites are using environmental and social issues as a pretext to justify their agenda, and that they are suppressing any dissent or alternative views.
Many people believe the government is going so hard to attack cryptocurrencies, because they can't really control or monitor it. By using the FedNow service to get rid of physical currency they can eliminate hand to hand cash transactions, which they have no way of monitoring in many cases. Also it would be easier to track purchases of crypto.
Essentially conspiracy theorists believe that is the true motive behind this new service, to reset the money system giving FEDS full control over most transactions with the help of a universal digital currency.