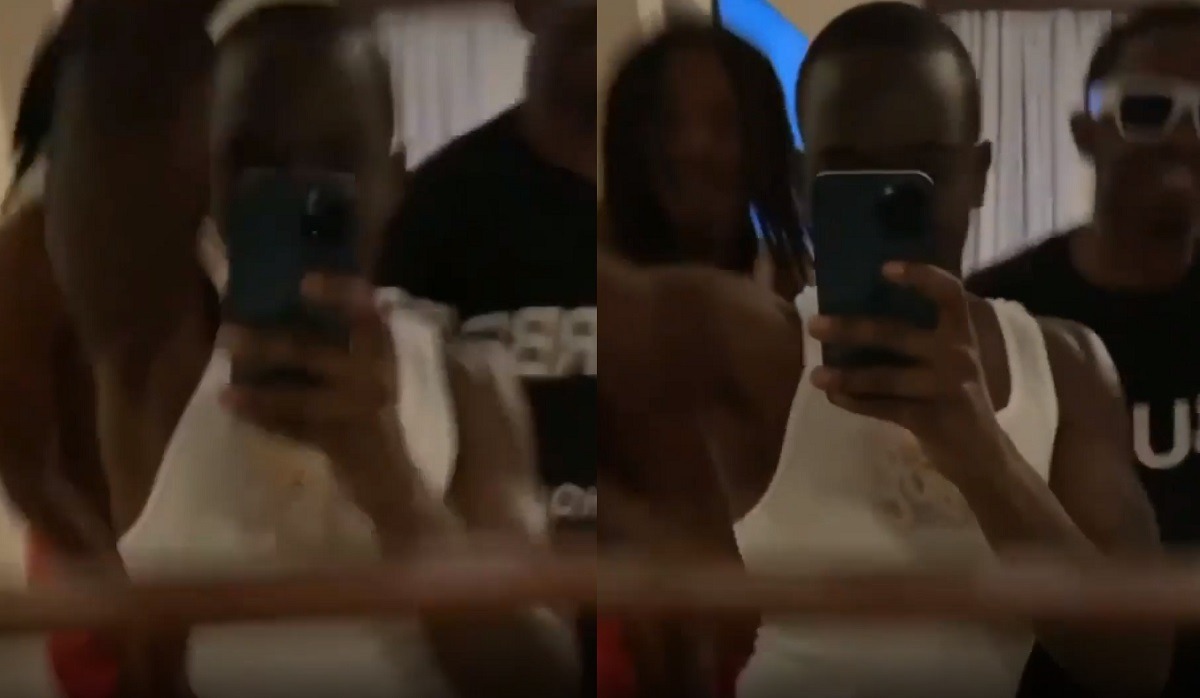 Is Bobby Shmurda gay? After a new video of Bobby Shmurda shaking his butt and swinging his hips with other men behind him, people are starting to wonder if something happened to him in jail. Conspiracy theorists believe the video could be proof that Bobby Shmurda dropped the soap while he was behind bars.
In the video Bobby Shmurda puts his hand up in the air then gyrates his hips back and forth with pristine precision. People feel he was doing the dance a bit too well. Since Bobby Shmurda was caught sneaking various makeshift weapons into prison during his tenure there, it's clear he was being picked on behind bars in some way.
Did prison turn Bobby Shmurda gay, or are people reaching with this one?
Many people compared the footage to that old video of Young Thug's friend dancing.
In all honesty it really just looks like Bobby Shmurda is just enjoying freedom, and being himself without a care in the world about what other people think. Additionally he was dancing like this even before prison if you think about that legendary video of him dancing for music executives before the fame. The conspiracy theory that prison turned Bobby Shmurda gay seems like a big reach, but who knows anything is possible.
Regardless people are still patiently waiting for Bobby Shmurda to finally drop some new music.