Friday in the Hong Kong village of Lung Mei Tsuen village, tragedy struck when the cut up dead body of 28-year-old Instagram model Abby Choi was discovered in a refrigerator with her head missing. Police arrested her former husband, as well as her parents and older brother according the South China Morning Post. It is believed that the suspects used a chainsaw or electric saw used to cut off her head. It was assumed that the crime was premeditated and well-planned, but the whereabouts of her head, torso and hands remained unknown.
What was the Former Husband's Alleged Motive Behind Abby Choi's Murder?
The investigation began on Tuesday, when Abby Choi failed to pick up a child from school. Police believe she was embroiled in a dispute with her former husband over the sum of $10.7 million. A search of her former father-in-law's rental property uncovered the grim evidence of a violent attack, with items such as a meat grinder, choppers, a hammer, and an electric saw found on site.
Some Chinese news outlets even reported that parts of Abby Choi's dead body were found in pots of soup marinating in some kind of fluid. The property was taped off with 20 police officers coming in and out to collect evidence and search the scene, and an underwater search is now being conducted to find the remaining parts of Ms. Choi's body. Post-mortem examinations will also be conducted to confirm the cause of death.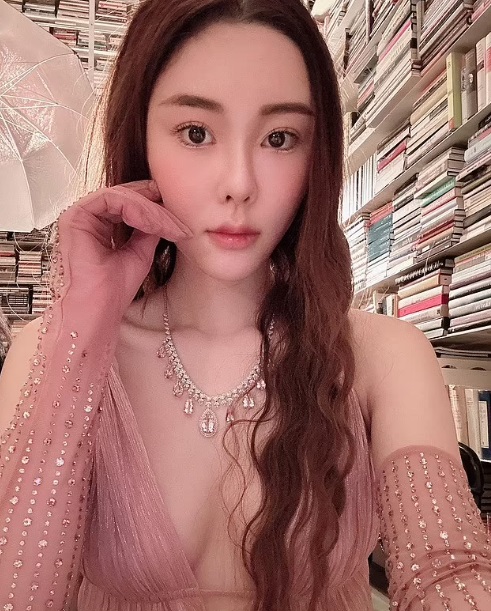 In recent years, China has witnessed a surge in criminal activity due to money disputes in romantic relationships. In many cases, one party will wrongfully accuse their partner of mishandling finances, leading to heated disputes and, in some cases, violence. This type of crime is on the rise in many parts of China, and the Chinese authorities are taking steps to mitigate it by introducing stiffer punishments for offenders and providing support to victims. In spite of these measures, the problem persists.
The village of Lung Mei Tsuen was filled with grief as news of the tragedy spread, and the family of Abby Choi were desperately searching for answers. While the investigation into Ms Choi's death is ongoing, her loved ones and the entire village are left with only questions and an uncertainty of what happened to her. It is hoped that justice will be done and the perpetrator found so that the community can begin to heal.