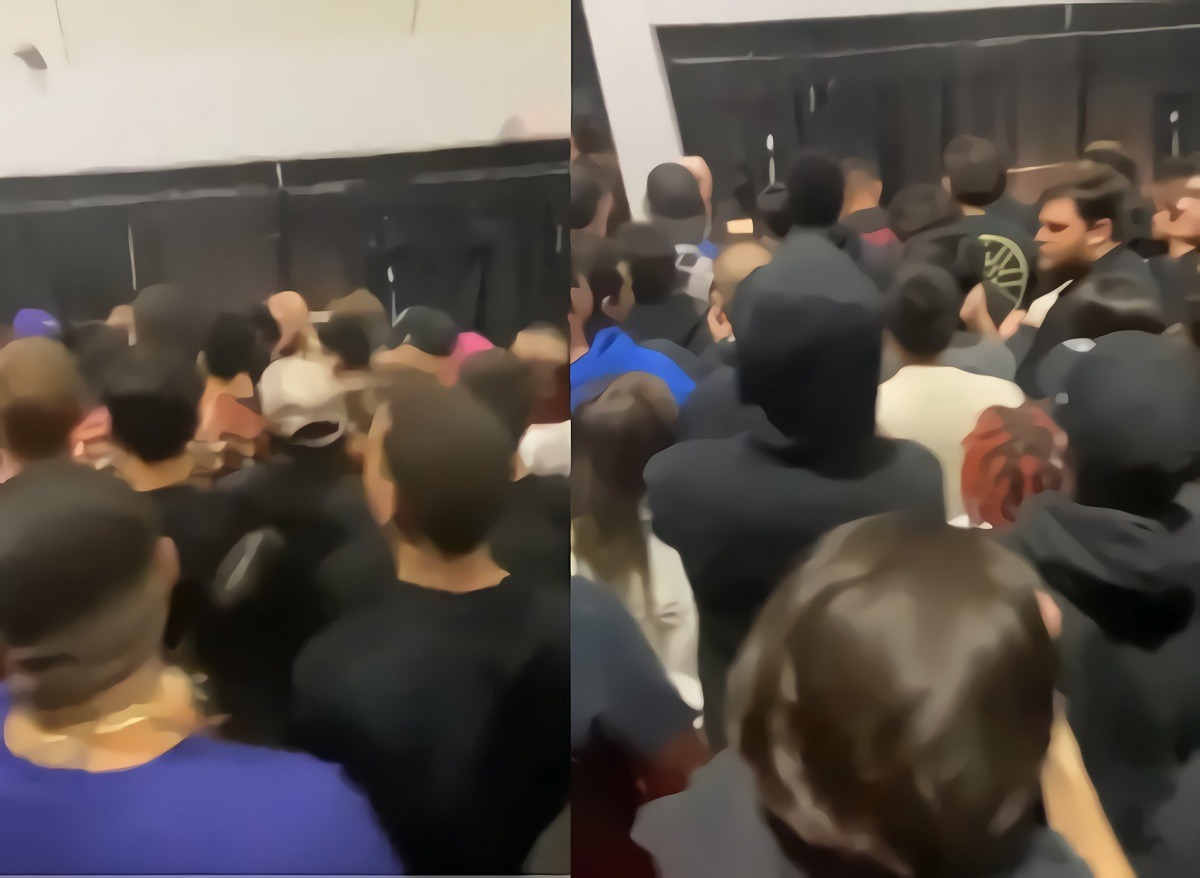 Whenever Kanye West is in the midst of releasing an album the excitement in the air can lead to some crazy moments. The mixture of the demand for Kanye's Yeezy brand intertwined with fans' excitement about the new album made for a crazy scene at the Donda 2 Event merch booths.
Long Donda 2 Merch Lines Go Viral After Donda 2 Merchandise Booths Shut Down
Viral video showed the Donda 2 event merch lines which appeared to have thousands of people waiting in line to get some Kanye West merchandise. It felt like watching an endless sea of people in a line that wasn't moving due to overcrowding. You could see one person leaving with their Yeezy box had trouble just navigating out the crowd.
Some fans posted pictures of the shoes they scored from the Donda 2 merchandise, which included Yeezy slides and foams.
Donda 2 Merch Booths Shut Down with People Still in Line
As if things couldn't get more chaotic, with all those people waiting in line the Donda 2 merch booths shut down presumably because they sold out. That left thousands of frustrated people waiting in line, which could have gotten out of hand.

Kanye West has become a genius in terms of creating demand, value, and reciprocal profit around his products. Listening to Donda 2 requires paying $200 to buy a Stem Player that Kanye West also owns. In the mean time his album release is creating even more demand for his Yeezy products as you can see from those crazy long Donda 2 Merch lines.
Kanye West releases his best albums when he's dealing with stressful emotional problems in real life. That could mean that Donda 2 will be another classic in his legendary discography.