Recently scary news surfaced about an alleged attack that happened at Nancy Pelosi's San Francisco home. At the time she wasn't at her residence, but her husband was allegedly targeted. The 42 year old man named David Depape who was arrested for the alleged attack is facing some serious charges.
According to reports early this morning David Depape broke into Nancy Pelosi's home, and attacked Paul Pelosi with a hammer. Police reports state the injuries from the beating that took place required medical attention, but he is expected to make a full recovery. At the moment it's not known if the attack was politically motivated, but San Francisco police are still investigating the matter.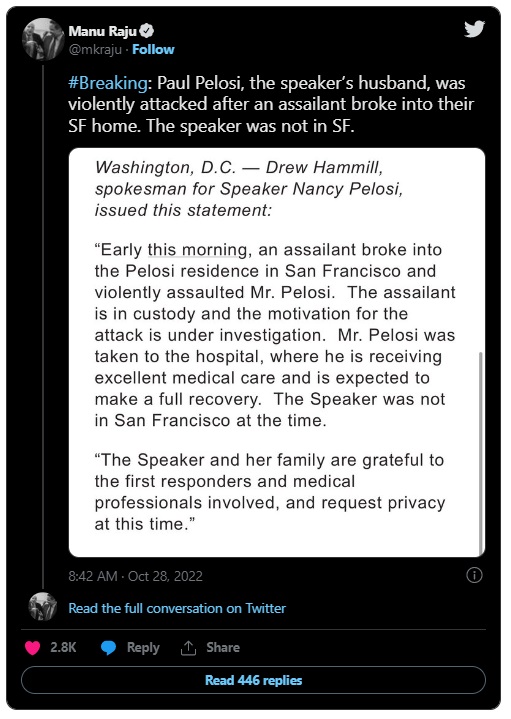 Is David Depape Left Wing or Right Wing? Interesting Details About David Depape's Political Affiliation
It's alleged that David Depape is a Castro supporting nudist transient from Berkley California. Although Castro described himself as a 'socialist', he became known a symbol of communism. This could mean Depape strongly dislikes things that represent capitalism.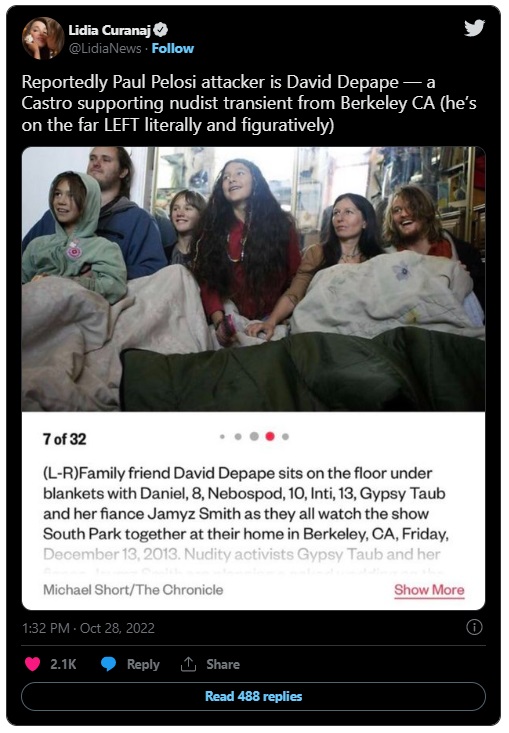 David Depape Charged with Attempted Murder for Allegedly Attacking Paul Pelosi Inside his Home
According to a recent report from Tom Winter, David Depape has been charged with attempted murder over his alleged attack on Nancy Pelosi's husband. While the full extent of the injuries Paul Pelosi sustained are not known, an attempted murder charge could be proof that his injuries were serious.
Did Paul Pelosi Lie About His Attack? A Conspiracy Theory Paul Pelosi Faked the Attack like Jussie Smollett is Trending on Social Media
Despite how scary this situation seems to be, there are many people on social media who seem to believe the story is sketchy. As news of the David Depape's attempted murder charge began to spread, some people began to wonder if Paul Pelosi lied about the attack. Tweets comparing Paul Pelosi to Jussie Smollett began to trend. The people who believe the conspiracy theory that Paul Pelosi staged the attack think it may have been done for political gain.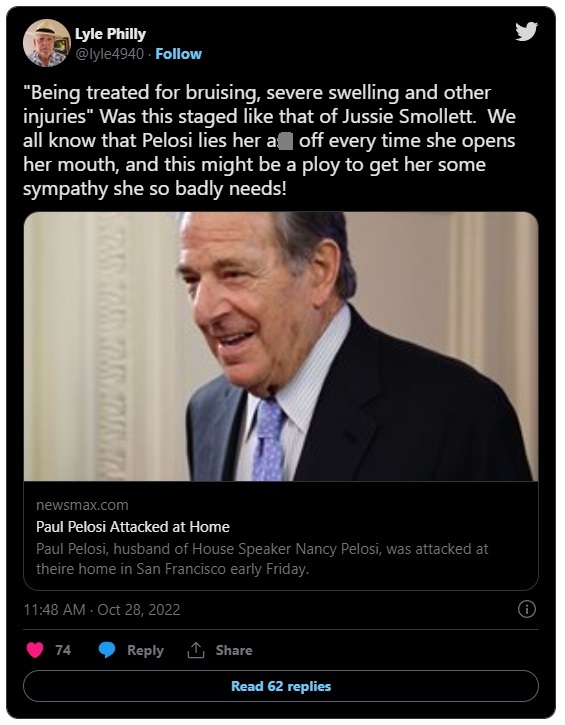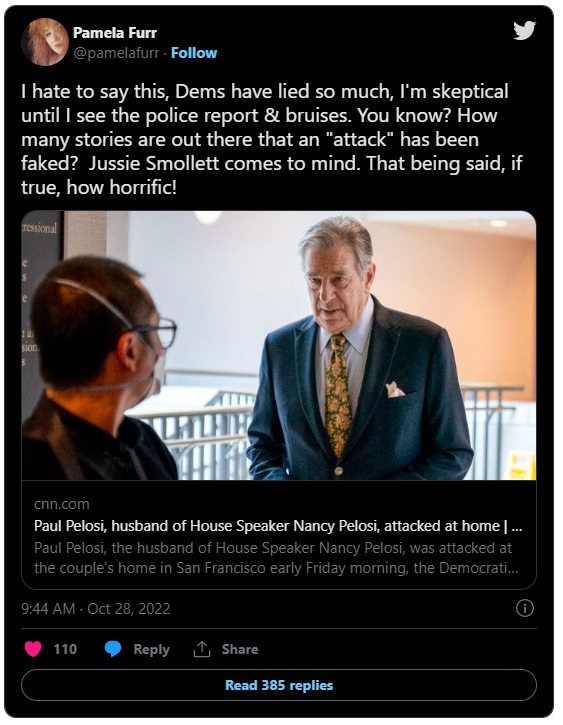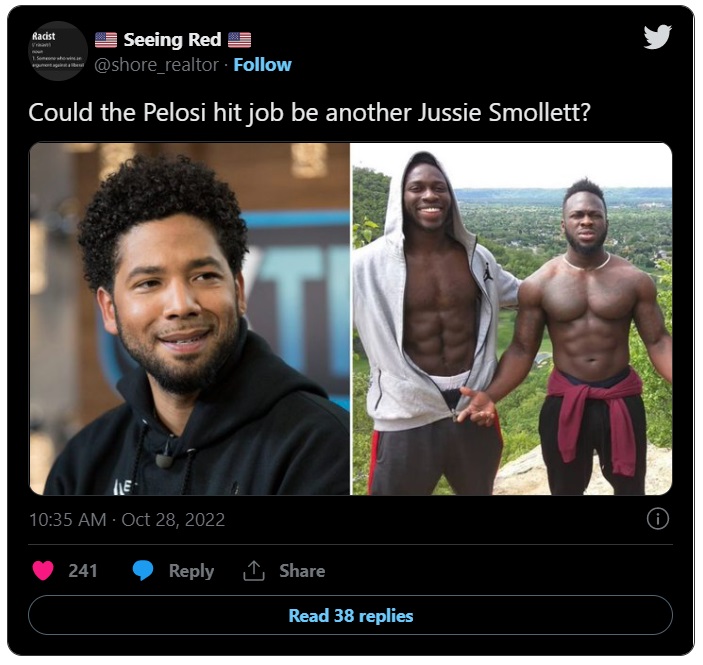 As of right now there doesn't seem to be any concrete evidence supporting the Paul Pelosi staged attack conspiracy theory, but after the Jussie Smollett situation you never really know. Right now people should give him the benefit of the doubt, and hope he makes a full recovery.
If he did lie eventually the truth will come to light, but until then people really shouldn't speculate, because it's a truly horrific situation. Hopefully this wasn't a politically motivated attack, because that would really open Pandora's box.