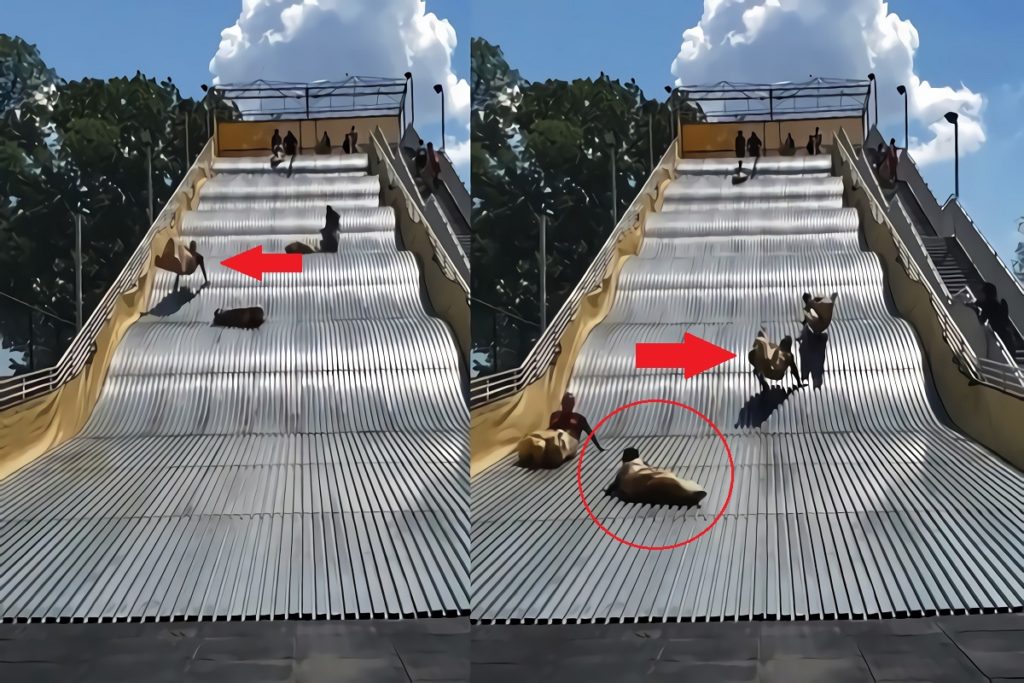 Slides are supposed to provide a smooth yet thrilling experience for people who decide to use them. That was the goal when a slide was being redesigned by an engineering team in Michigan, but the end result was what seemed like a bone crunching experience. Footage going viral appears to show the huge miscalculations that were made when trying to make a giant slide in a Michigan park fun and safe at the same time.
Painful Looking Giant Slide at Belle Isle Park in Michigan Causes Riders to Bounce Uncontrollably Before Emergency Shut Down
The giant Belle Isle Park Slide first opened way back in the 1960s, and was an instant hit with park goers. Recently it was shut down to improve the design, and make it more modern. Yesterday was supposed to be the day when it would make its grand reopening in Detroit, but it was hampered with major design flaws. The engineers made the bumps in the slide a little to steep, which caused riders to gain too much momentum. The end result was what looked like a very painful experience.
As you'll see in viral footage below riders bounced down Belle Isle Park giant slide, and you could hear the sound of metal crunching against their bones. Each time a bump caused riders to launch into the air there was a metallic thud when they landed again. The Belle Isle Park slide was shut down just 4 hours after reopening when they realized how dangerous it was. Just like that it was closed down again for more repairs. The video of the Belle Isle Park giant slide bouncy fail has been view millions of times, and is truly something you need to see to believe.

It was easy to see the Belle Isle Park slide design would fail just based off how metal it looked. It gives off vibes of a homemade slide someone made using roofing material they had stored in a shed. However, once they get the design perfected using the knowledge from this bouncy debacle it should become a legendary attraction once again.