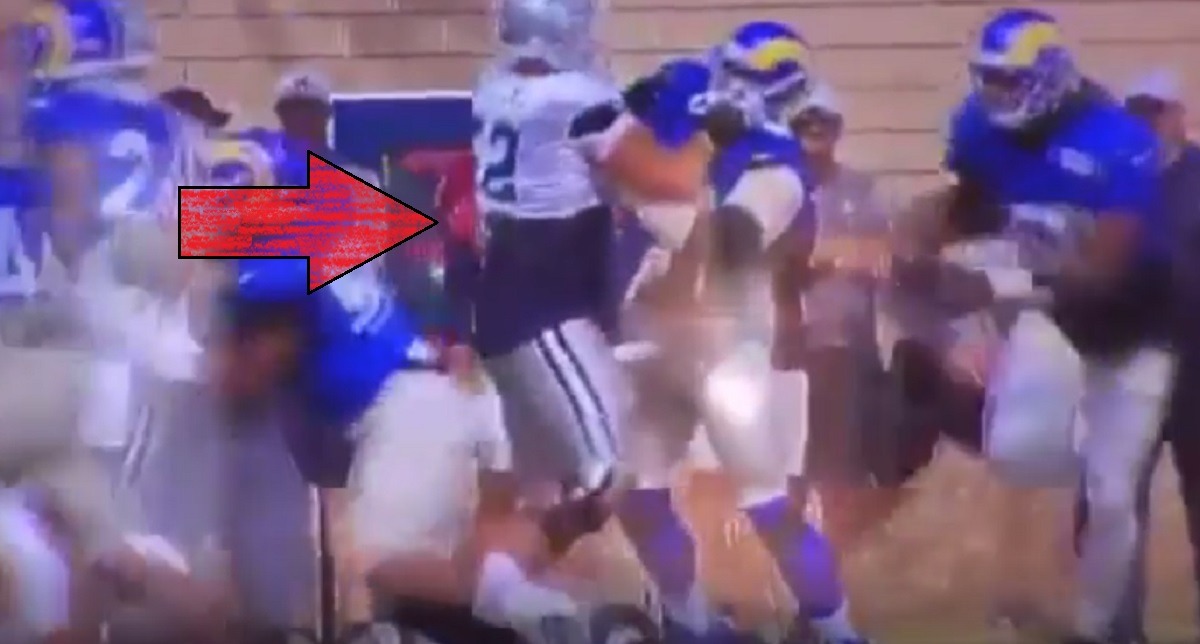 The practice between Cowboys and Rams was supposed to be peaceful, but chaos ensued when the competition got too intense. Viral footage shows Aaron Donald fighting Connor Williams, which led to a massive brawl between Cowboys and Rams players.
Based on the footage it appears Aaron Donald didn't take kindly to the way Connor Williams was blocking him. After the play was over the two refused to let go of each other, which led to Connor Williams throwing Aaron Donald to the ground and punches start flying. Cowboys and Rams players charged the field, which led to more chaos.
Here is another angle of the Aaron Donald vs Connor Williams fight.
From the looks of things it seems Connor Williams beat up Aaron Donald just off the strength of how he tossed him to the ground like a rag doll. Connor Williams swung Aaron Donald by his helmet, which was a very dangerous thing to do considering he could have broken his neck.
At the core of the this scuffle was too competitors that go hard even in practice situations. Hopefully no one got hurt.
Author: JordanThrilla Staff