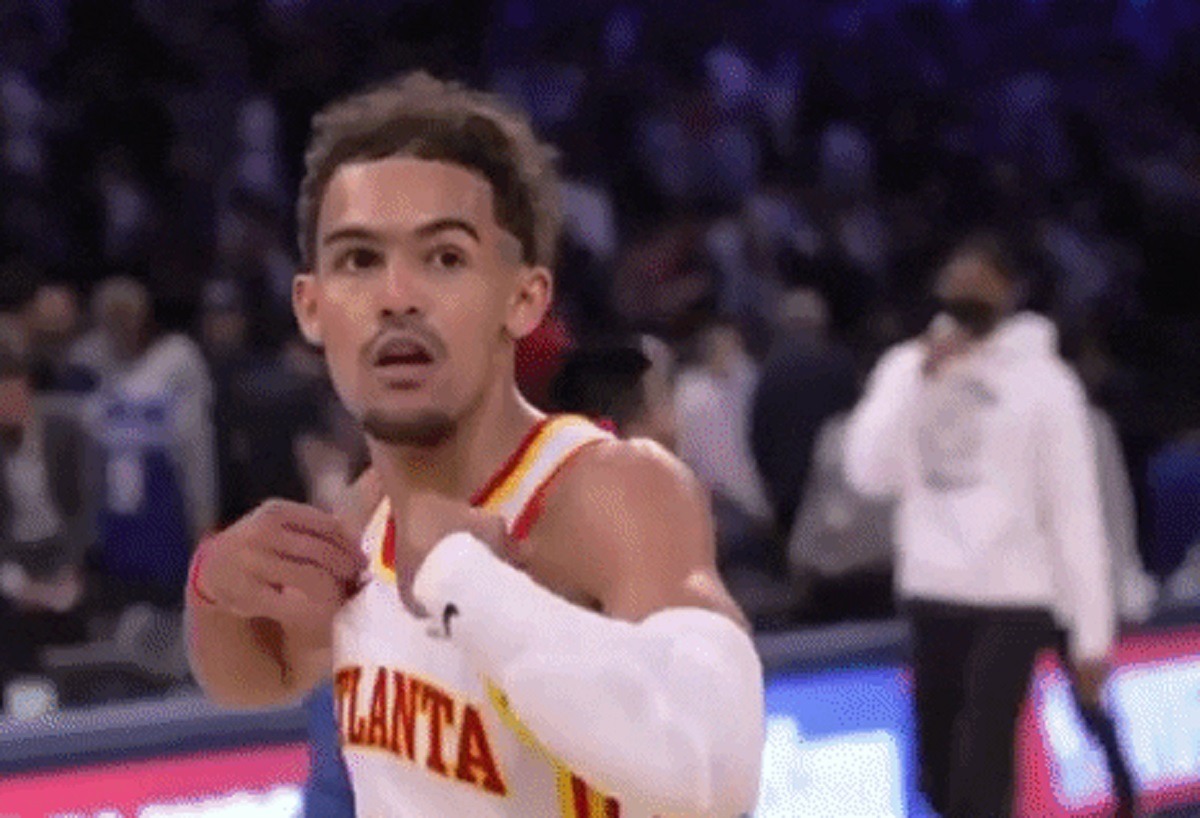 The tumultuous series between Hawks and Knicks where a fan spit on Trae Young came to an end in the most poetic way. During the game after making a clutch three in Reggie Bullock's face Trae Young bowed to disrespect Knicks.
On the surface it may look like a respectful move, but there was so much tension building up to that moment. That was a "I just sent you packing" message in the most condescending way to Knicks fans who disrespected him all series. Trae Young finished the game with 36 points and 9 assists, which was more than Derrick Rose, RJ Barrett, and Immanuel Quickly combined.
It's even more disrespectful from this angle, even the follow through was pure ether.
The Hawks who looked impressive all series will now faceoff against a Sixers team that will be playing with a hobbled Joel Embiid. Don't be surprised if the series goes to 7 games, because it won't be easy for Sixers to get past them. They definitely have their hands full, especially with the momentum Hawks have coming in.
Author: JordanThrilla Staff