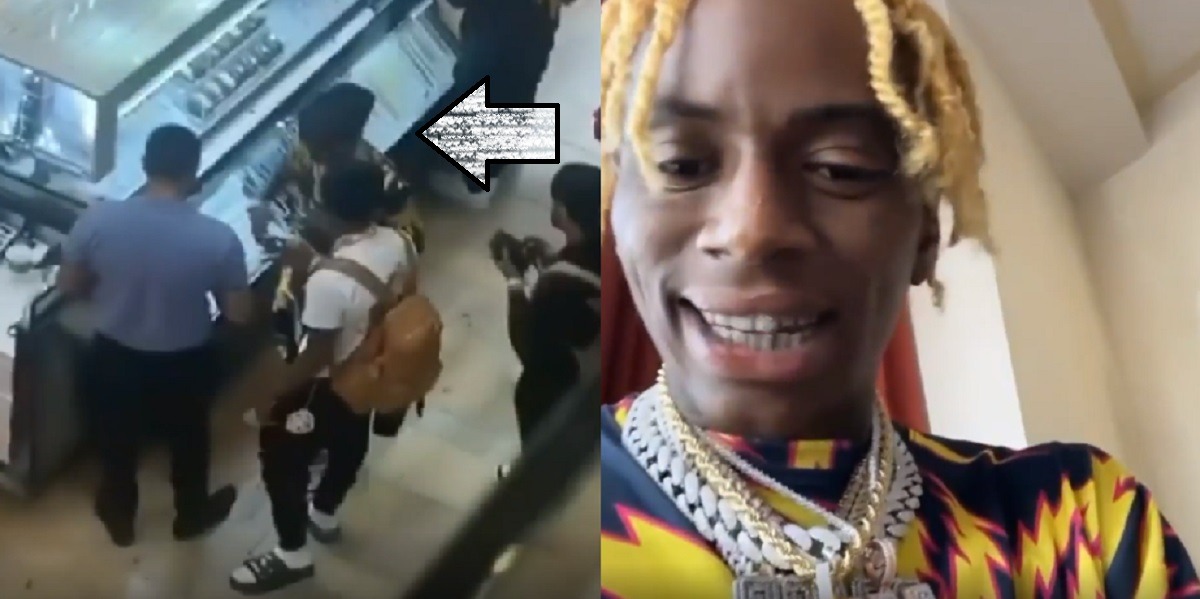 Was Soulja Boy buying fake jewelry from the middle of a mall? It's a question that went viral after someone posted a video attempting to expose Soulja was wearing fake mall jewelry.
In the footage the "Crank That" superstar appears to be browsing through the collection of mall store jewelry, which is known to be fake. The person recording was clowning him with jokes saying Soulja Boy is the first rapper buying jewelry from the middle of the mall. However, the truth would be revealed in Soulja Boy's response to the accusations.
Soulja Boy claims the mall jewelry store sells real items that are very expensive. He used his $30,000 Rolex watch as an example. He urged the man who recorded the video to go visit the store, and see the prices for himself.
The verdict seems to be that Soulja Boy was caught buying mall jewelry, but it wasn't fake. It was items only a rich person could afford. People forget Soulja Boy has a net worth of $30 million.
Author: JordanThrilla Staff