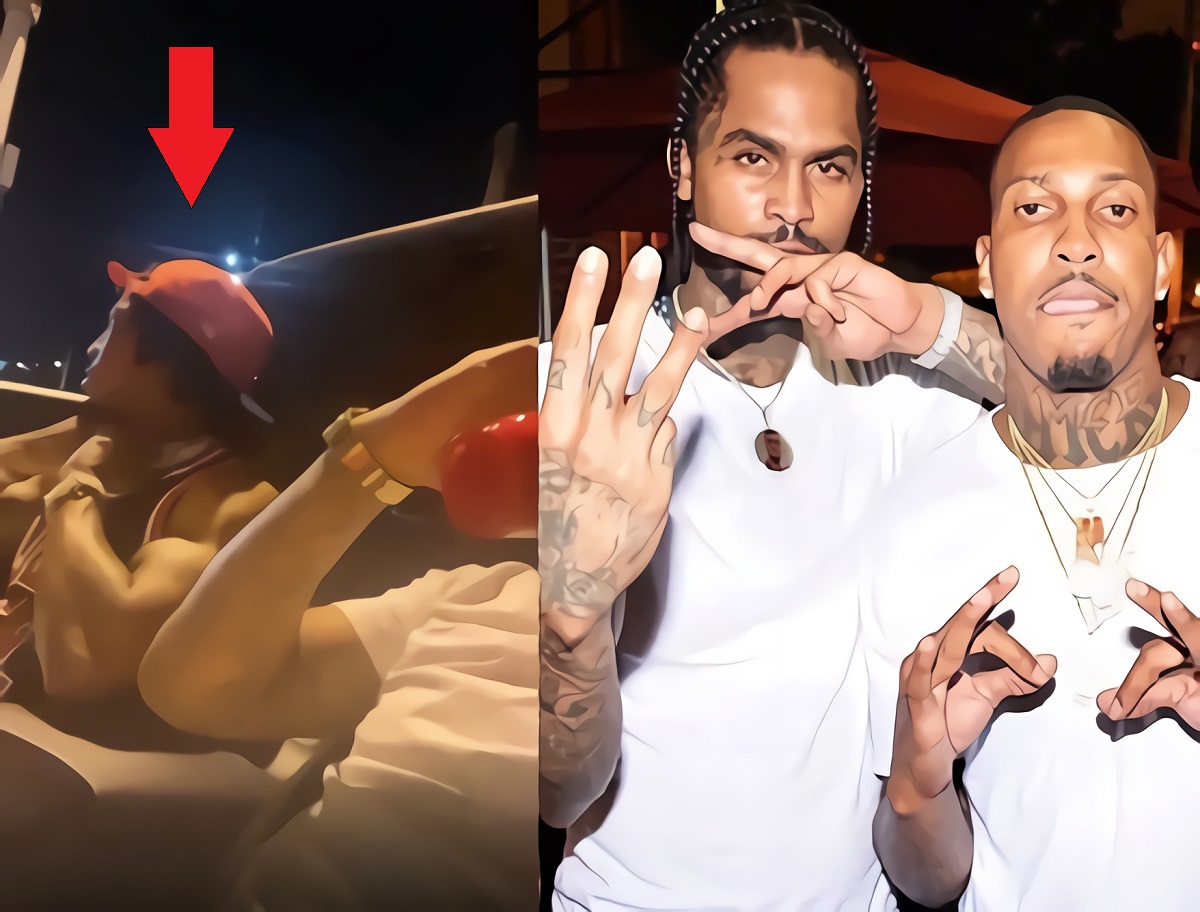 Hip-Hop can't catch a break when it comes to talented rappers losing their lives due to senseless gun violence. The latest victim was the well renowned DTE Trouble Trouble 'Skoob'. According to reports DTE Trouble is dead, and details on how he died are simply scary. Dave East who was good friends with the rapper is taking the loss very hard.
Alleged Details on How DTE Trouble 'Skoob' Was Murdered and Alleged Video of DTE Trouble Shooting Moments Before It Happened
According to reports DTE Trouble was shot dead in Atlanta last night. Multiple unconfirmed reports allege that DTE Trouble 'Skoob' was sitting inside his car when an unknown assailant opened fired on him. He was allegedly pronounced dead at the scene by paramedics.
On social media DTE Trouble's sister confirmed his death. An alleged video of DTE Trouble moments before the shooting happened shows how peaceful things were before tragedy befell the scene. In the footage he was sitting inside his Hellcat listening to music with his friend. There are no reports on whether his friend was injured in the shooting. It's not confirmed if this footage was actually before the shooting like rumors are saying.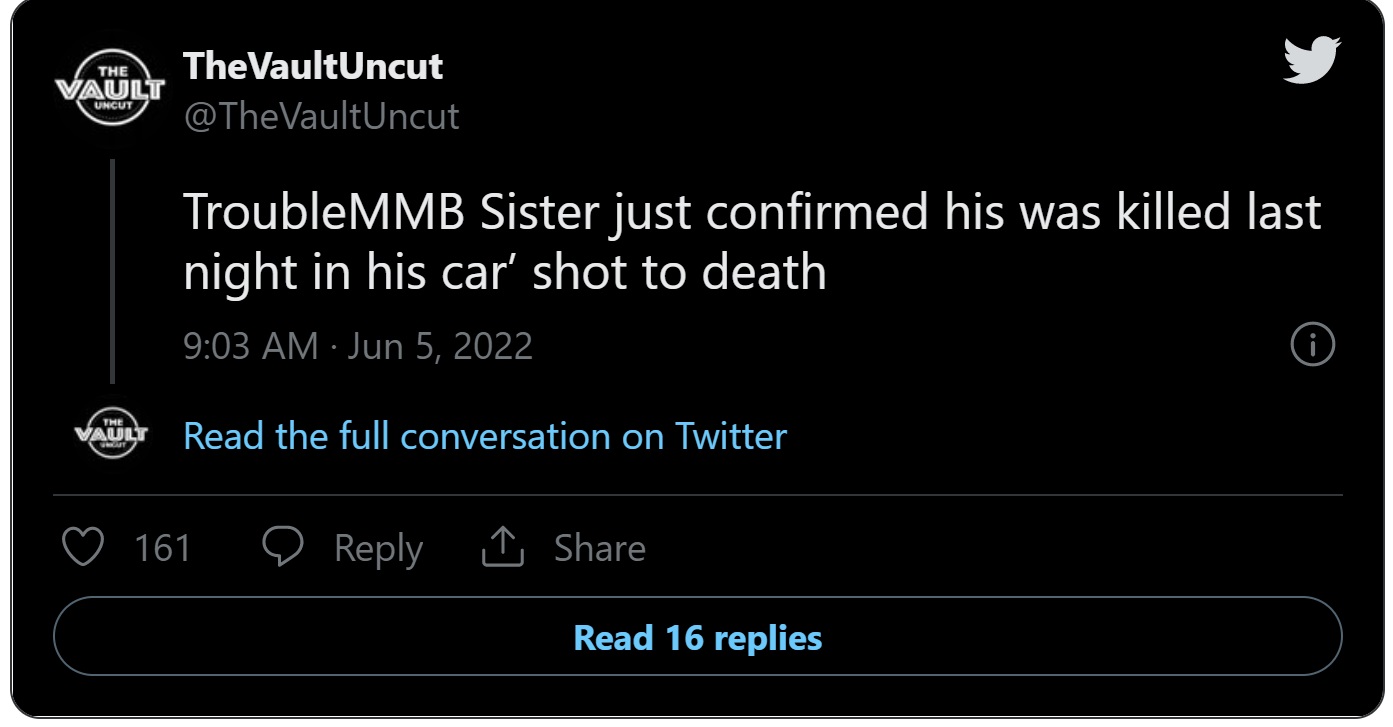 Dave East Reacts to DTE Trouble 'Skoob' Shot and Killed in Atlanta
It well known that Dave East was very close to DTE Trouble. The two were seen together on social media all the time, and regularly would shout each other out. Naturally his death has rocked Dave East emotionally. In a viral Instagram post Dave East reacted to DTE Trouble dead by saying, "My dawg, my playa patna, skooob!!! Can't believe this one".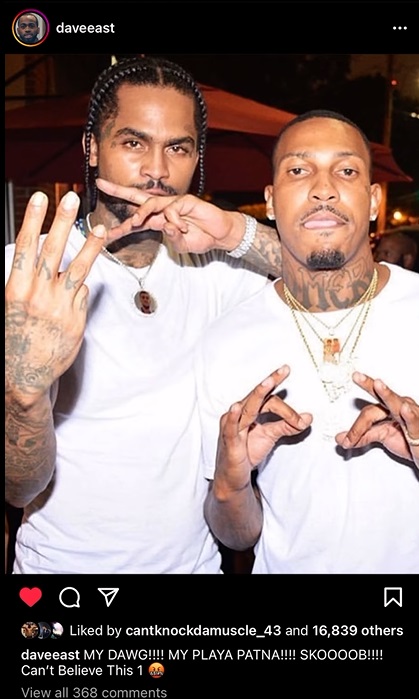 Who Killed DTE Trouble Trouble? Details About the DTE Trouble Murder Conspiracy Theory Involving Young Thug and YFN Lucci
At the moment there is no confirmation on who wanted DTE Trouble dead or how the shooting actually happened, which has led to many theories. One of the most viral DTE Trouble death conspiracy theories has to do with Young Thug and YFN Lucci. There a rumors that DTE Trouble was trying to get YFN Lucci and Young Thug to squash their beef, and refused to pick sides. Some people believe that may have something to do with why he was murdered, but that likely isn't the case. When a police report comes out then what really happened will be confirmed.
RIP Trouble DTE, and prayers up for his family.