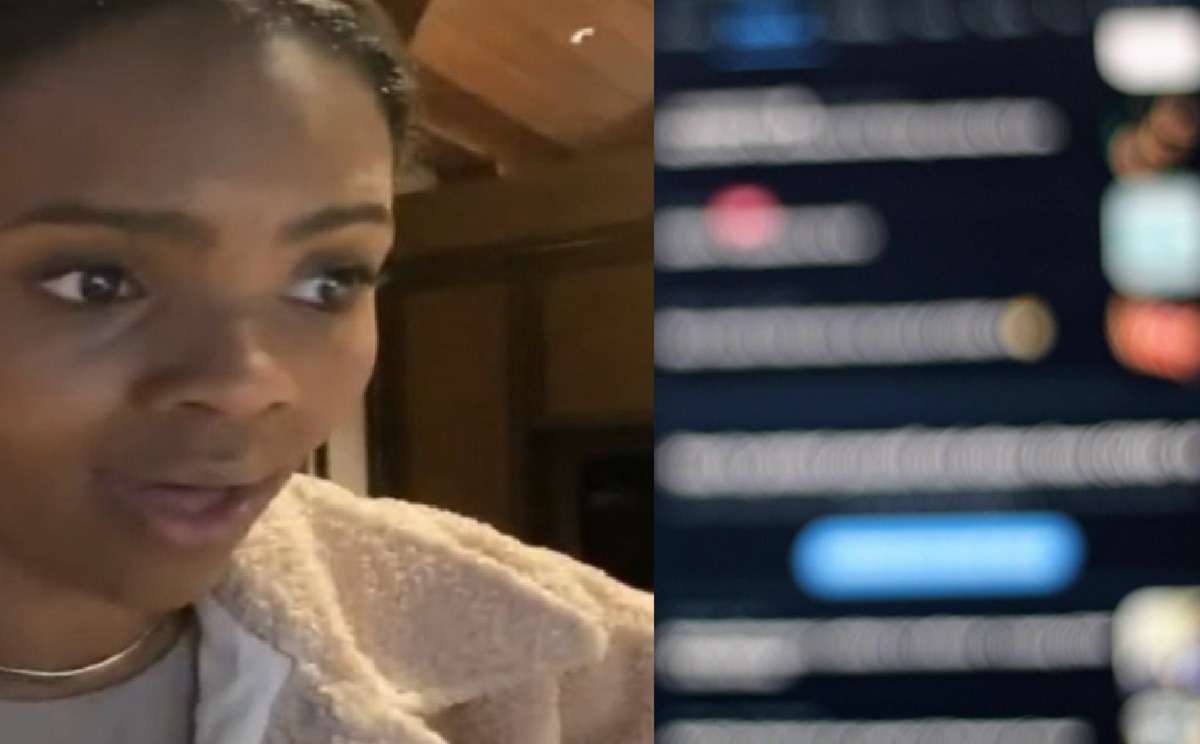 One of the worlds most famous anti-vaxxers named Candace Owens is trending worldwide after getting involved in a very complex situation. It involves a private COVID testing center in Aspen Colorado who denied service to Candace Owens when she scheduled an appointment for a COVID test. In her reaction to this incident people believe Candace Owens doxxed members of the Aspen COVID-19 testing center.
Candace Owens leaked an email she received from the Aspen Colorado Testing Center, but decided to include the names of some people who sent it to her.
She blanked out their email addresses, so apparently she didn't realize putting their names out there was just as bad.
As crazy as it sounds, in theory Candace Owens doxxed employees from the Aspen COVID-19 testing center, and didn't even realize it. Could this be the first unintentional doxxing in political history?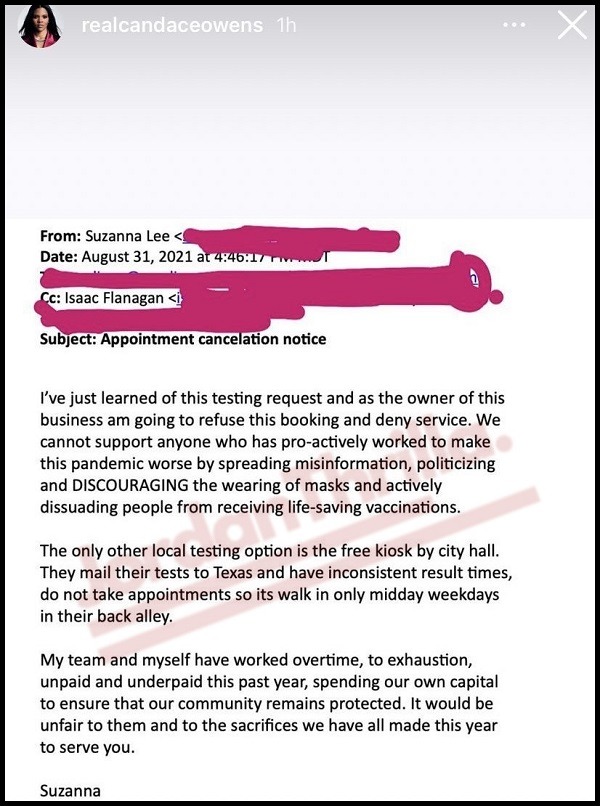 Some people thought racism played a factor in Candace Owens getting denied service, but more people think it is all about character.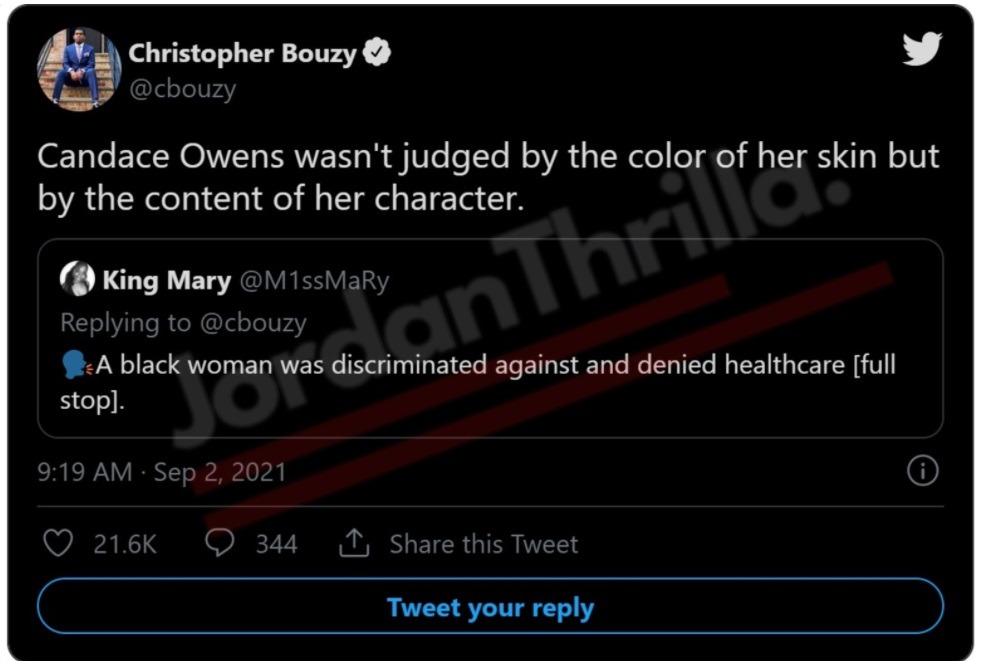 What makes this situation so complex is that the nurse is doing what she wants to prevent with all her hard work just to prove a point to Candace Owens. Theoretically speaking the Aspen Testing center denying Candace Owens service puts her community at higher risk.
If it's legal it might have been better if they gave her the test, then refuse to tell her the results. Using that technique to prove a point would at least let them know if she was positive or negative.
Candace Owens doxxing the COVID test center employees shouldn't have happened either, if you consider what she did classifies as that.
It all culminates into the million dollar question, what means more to you, your pride or the greater good? This question has become the core force driving the way people react to opposing views during the pandemic.
In this situation both Candace Owens and the Aspen COVID testing center that denied her service seemed to choose pride.
Author: JordanThrilla Staff