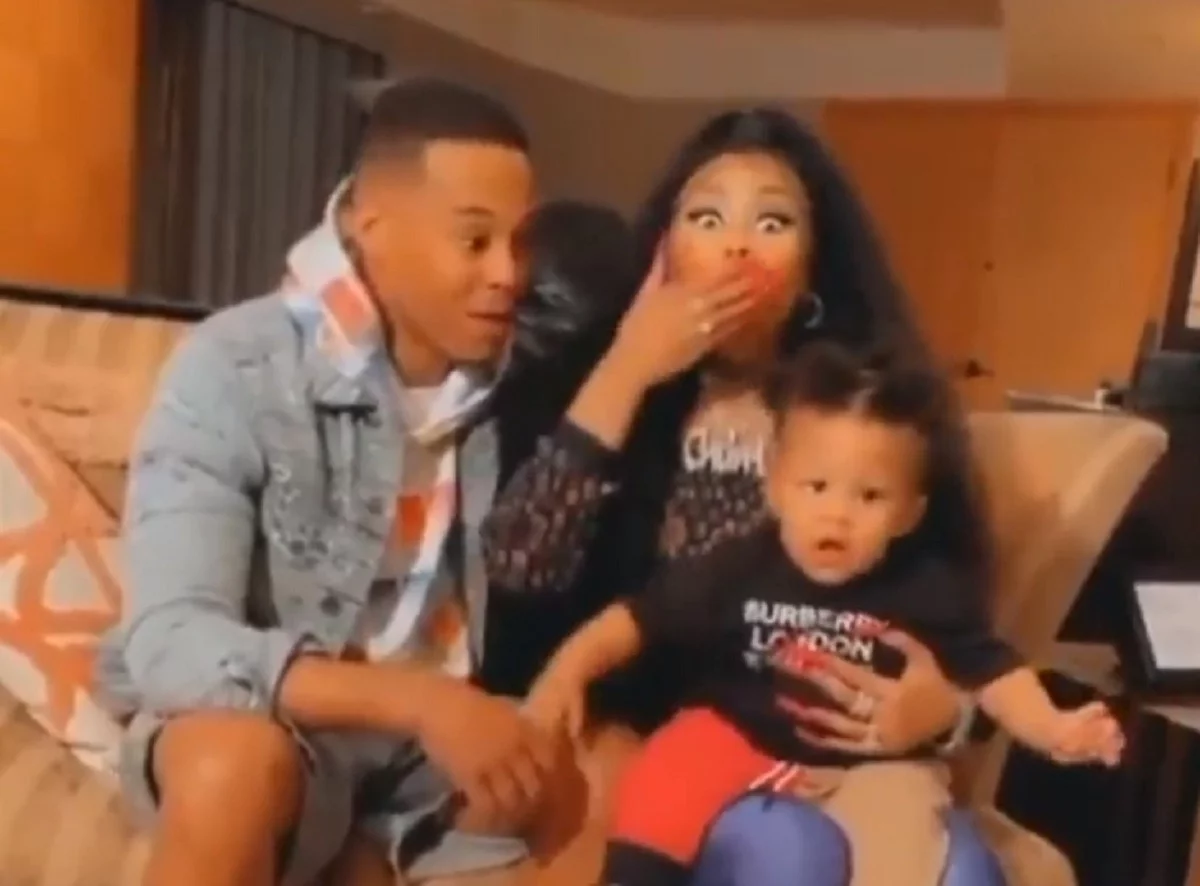 Parenting is beautiful thing to witness, especially when you see the excitement parents have when their children begin doing things like talking and walking. This was conveyed in a viral video where Nicki Minaj was shocked to hear her son Papa Bear say "Hi" to the camera.
In the video Nicki Minaj was joking around when she took Papa Bear's hand to wave, and said "say Hi". To much surprise her 11 month old son said "hi" confidently.
It seems Papa Bear is growing up real fast, and at this rate he might be spitting rhymes in the booth soon.
What Age to Do Babies Start Talking?
Around 9 months old most babies can understand simple words like "no" and "yes". At 12 to 18 months old most babies begin to say simple words such as "mom" and "dad". Considering that Nicki Minaj's son Papa Bear is 11 months old, this means he's ahead of schedule and his brain is developing faster than the average baby his age.
It's cool to see how happy Nicki Minaj is being a mother.
Author: JordanThrilla Staff