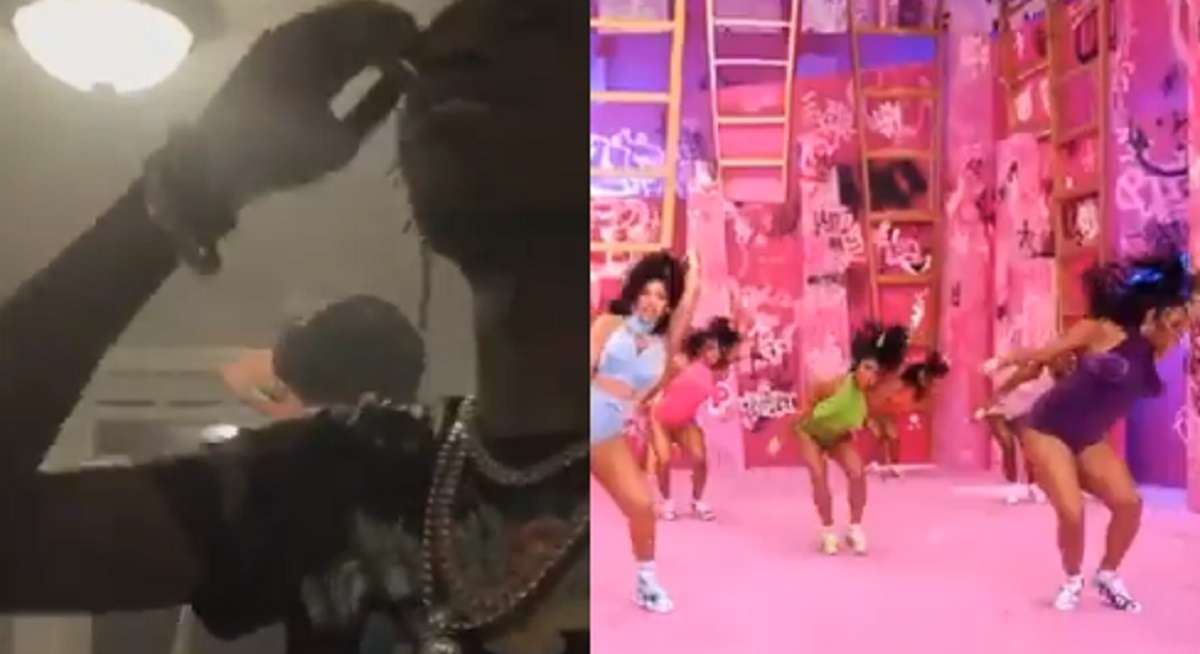 Cardi B's hands were caught in the cookie jar again, and this time Kodak Black wasn't the victim. Rapper Mir Fontane exposed Cardi B stealing his music and lyrics on her new song "UP".
Mir Fontane posted a side by side video comparing the hook of Cardi B's "UP" to a song he released long before her. The lyrics in question are really elementary "up then it's stuck, if it's up then it stuck", but Cardi B even stole the cadences and flow he used. Even the beat on her song is similar.

Honestly speaking it would be really hard to argue against the claim that Cardi B plagiarized Mir Fontane, but the people who should really be blamed is probably her musical team. It's basically widely acknowledged that Cardi B doesn't write her music, so really it's her ghostwriters fault for passing this along for her to recite.
Not too long ago Cardi B was exposed for stealing WAP from Kodak Black. It looks like her team has been caught possibly using shady tactics again. It seems ever since the Drake Quentin Miller situation the integrity of hip hop has gone downhill in terms of artists being genuine about their craft.
Author: JordanThrilla