Cardi B stole WAP from Kodak Black, and there is proof. It adds to long list occurrences where Cardi B has stolen content from Kodak Black, and used it in her songs. This time it comes in the form of lyrics.
This is a line from Kodak Black song "Already" released long before WAP. Near the 15 second mark of the video you can hear Kodak Black using the "WAP" lingo that Cardi B stole from him allegedly.
As you can hear Kodak Black already created WAP. It isn't far fetched that Cardi B stole WAP from Kodak Black after hearing this song, because of her track record regarding him.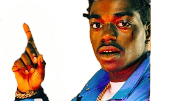 Cardi B's first hit record "Bodak Yellow" was basically a remix of the Kodak Black song "No Flockin". It seems clear Kodak Black's formula is being stolen by Cardi B, likely because she knows it works for her.
While it's a very shady thing to do, Cardi B stealing WAP from Kodak Black seems to have worked out perfectly for her. WAP is the number 1 song in America, and Kodak Black is in jail so he can't really speak out. Is it a coincidence that Cardi B released WAP while Kodak was locked up?
They say imitation is the best form of flattery, but something tells us Kodak Black isn't flattered by Cardi B stealing WAP allegedly.
Author: JordanThrilla