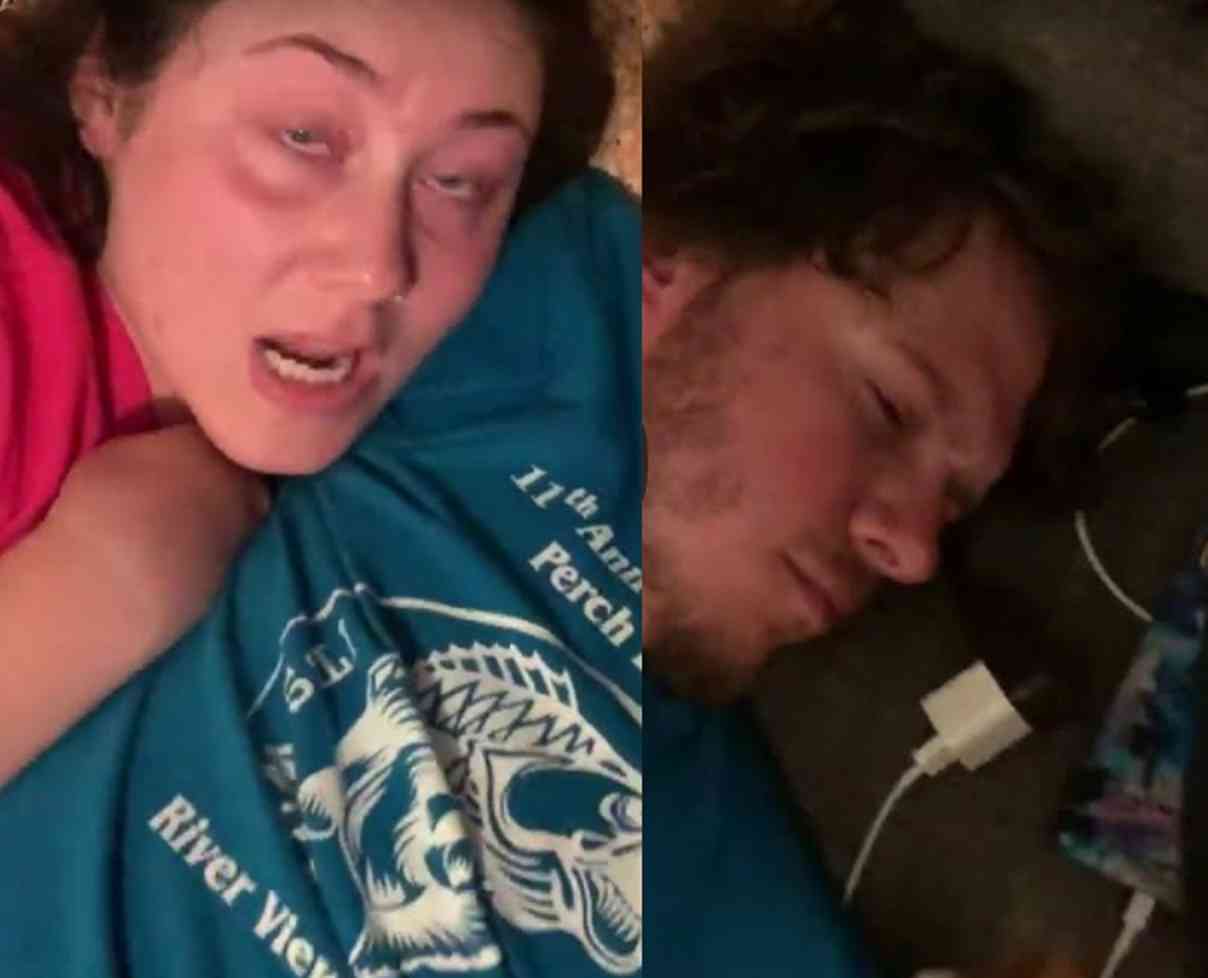 A man named Brandon got caught cheating on his fiancé then pretended to sleep so he won't get beat up. The man recording was the husband of the woman who was also cheating. When the man came home he found his cheating wife on the coach with the Brandon guy cheating on his fiancé.
That's when all hell broke loose, and the man pretended to sleep after getting caught cheating on his fiancé. The man recording got the cops called on him by his cheating wife.

The funniest part of the video is when the guy says "WAKE UP BRANDON!", and you can clearly see the guy caught cheating open his eyes then close them real fast. We were left wondering how he could possibly still think people thought he was sleeping.
On the flipside, it looks like the technique worked, because Brandon saved himself from a potential beat down. Him pretending to sleep actually diffused the situation in a way. When his girlfriend called the cops, the situation came to an end.
This was like a real life episode of the classic show "Cheaters".
Author: JordanThrilla