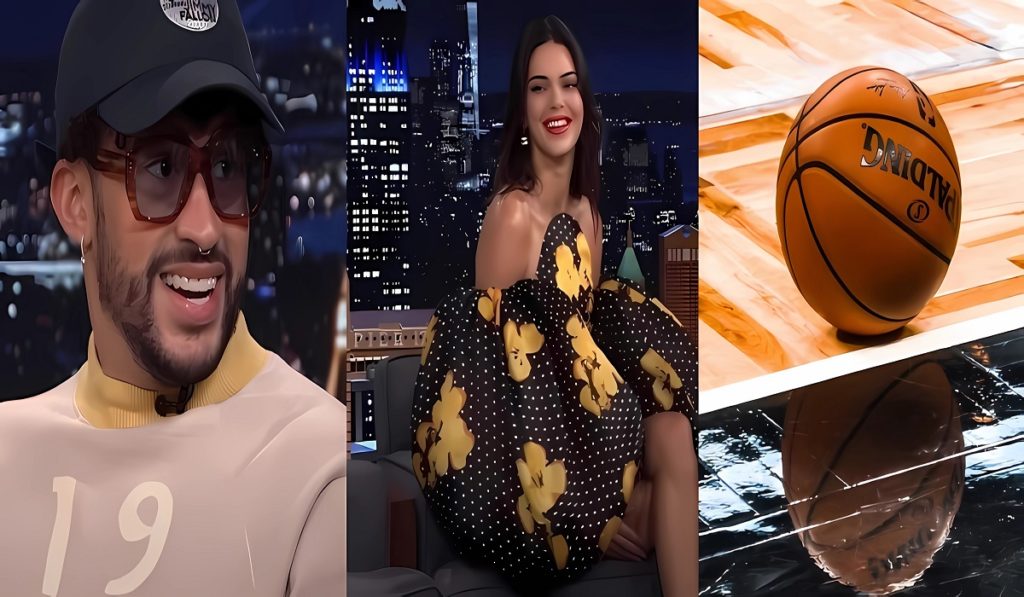 If you are active on TikTok, you might have come across a user who goes by the name of @1sgcal70. Social media feels he has striking resemblance to Dr. Umar Johnson, a controversial figure who is known for his Afrocentric views and outspoken criticism of interracial dating, same gender relationships, and feminism. Some people on social media have dubbed him the Latino Dr. Umar, because of their similar personalities.
How the 'Latino Dr. Umar' Reacted to Seeing Kendall Jenner Ignoring Bad Bunny Allegedly
One of his recent videos went viral after he reacted to a clip of Kendall Jenner and Bad Bunny at a Lakers game. The clip showed Jenner allegedly ignoring Bad Bunny even when he called out her name, then chasing after her as she went back to her seat. Bad Bunny is one of the most popular artists in the world, and has been rumored to be dating Jenner since February, which has sparked a lot of backlash from his fans.
The Latino Dr. Umar expressed his disappointment and frustration with Bad Bunny, saying that he is a victim of a colonized mind. He said that Bad Bunny could be with any beautiful Latina woman, but chose to follow around Jenner, because she is a white woman and part of the Kardashian clan. He said that the video made Bad Bunny look like a puppy chasing its owner, and that he should have more self-respect and dignity as a Latino man.
Dr. Umar Johnson, who is a doctor of clinical psychology and a certified school psychologist, is an advocate for black empowerment and education, and that he opposes interracial dating because he believes it weakens the black community and culture. People feel that @1sgcal70 provides that same type of energy towards his Latino brethren.
The video has received million of views and thousands of comments on TikTok and other social media platforms. Some people agreed with the Latino Dr. Umar's opinion, while others disagreed and defended Bad Bunny and Kendall Jenner's relationship. Some people also made jokes and memes about the video, comparing it to other viral videos of men explaining things to women.