An OZMUSIQE GREECE reference track for Drake has leaked. The GREECE reference track was actually created back in 2019. Rumors are now saying OZMUSIQE actually wrote all the songs he produced for Drake. OZMusiqe posted the GREECE reference track on his IG on August 31, 2019 to be exact.
The GREECE reference track literally sounds exactly like Drake's version, except it's in a different language. Apparently Drake may have just translated the lyrics, and mimicked everything about the GREECE reference track to make his hit record.
Make sure to press the unmute button on the video if you hear no sound.
As you can hear, the song OZMUSIQE played back in August of last year sounds just like Drake's GREECE. It's basically like the Quentin Miller situation all over again, Deja vu. There's really no way you can say that isn't a GREECE reference track Drake used in some form or fashion.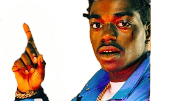 The list above is all the Drake songs produced by OZMUSIQE. The red arrows are pointing to some of his biggest hits this year. After people realized the GREECE Drake reference track leaked, questions started to arise on how much work Ozmusiqe actually did on other songs he produced. Did he give Drake reference tracks for those records as well?
When the CyHi the Prynce Sicko Mode reference track leaked, we thought it was ironic Drake was featured on the track. Now only a few days later an OZMUSIQE GREECE reference tracked for Drake leaked. Maybe the world was trying to tell Hip Hop fans what the news would be in the future.
Author: JordanThrilla