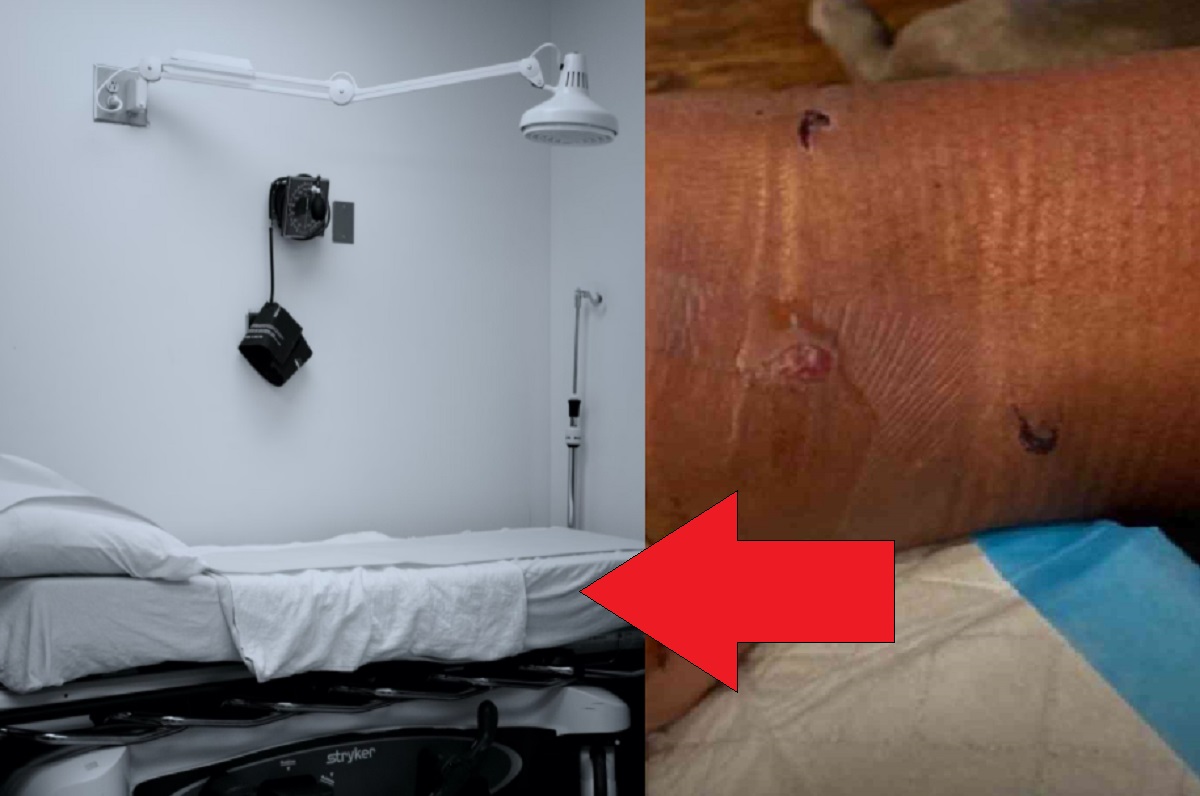 In a recent viral post Megan Thee Stallion showed her foot gunshot wound and stiches with an emotional message to her haters. Many rumors spread that she was lying about getting shot, which is why Megan Thee Stallion showed her foot wounds and stiches to silence the critics.
As you probably know initial reports said she stepped on glass although there was no proof to confirm that happened. Megan Thee Stallion would later claim that she was actually shot. If you're squeamish you're probably not going to want to see how Megan Thee Stallion's alleged gunshot wound looks.
She included the emotional message below with the pictures.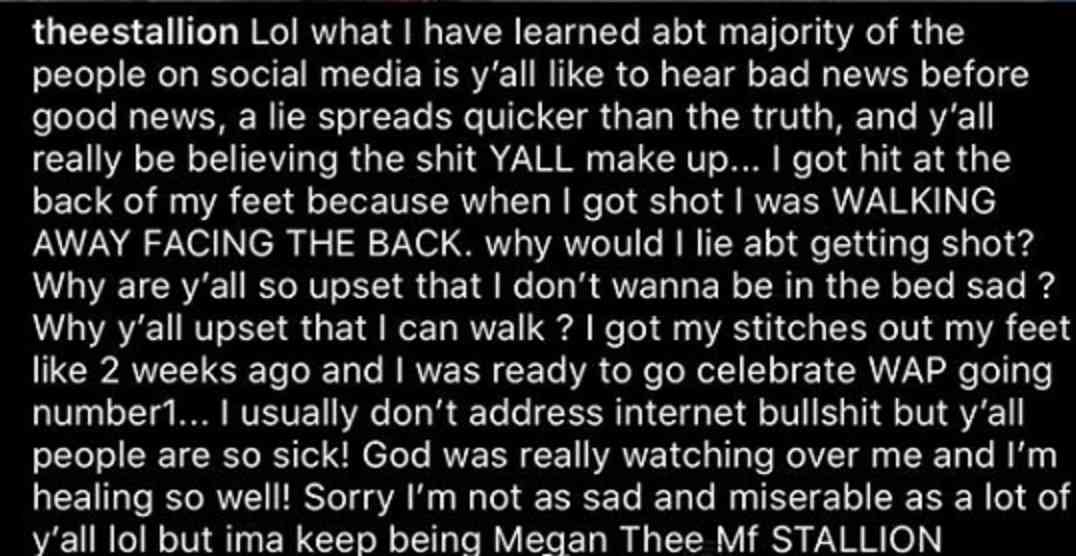 For many people there are no doubts now that Megan Thee Stallion was telling the truth about getting shot. She said that she usually wouldn't respond to internet rumors, but this time it was necessary. She ended her statement calling the people who said she was lying "sad and miserable". However, those wounds also look like they could have been caused by glass.
The emotional rollercoaster around Megan Thee Stallion continues. Hopefully, she eventually makes a full recovery from the alleged gunshot wounds on her feet.