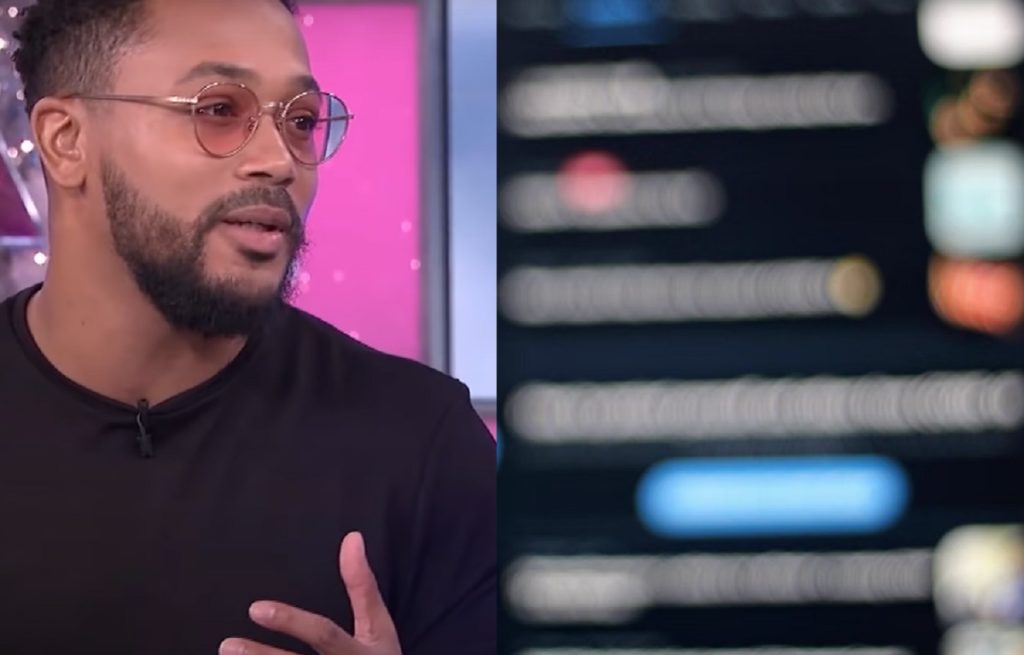 Romeo Miller has recently accused Master P of trying to break him mentally as they continue to beef in 4K with telling details about the Rap Snacks contractual situation. In a lengthy post Miller seems to allege that Master P was strong-arming him into signing a deal that was not in his best interests. The revealing letter seems to convey that their father son relationship had been strained for quite sometime.
Brief History of Rap Snacks
Master P started the Rap Snacks brand in the early 2000s. At the time, they were a relatively new phenomenon, and Master P was one of the first rappers to popularize them. Rap snacks are small, snack-like foods that are typically made from rap music lyrics, or other hip-hop culture references. They're often sold as novelty items, and their popularity has only grown in recent years. Master P's Rap Snacks are some of the most popular snacks on the market today.
Did Master P Scam Romeo Miller with a Bad 'Rap Snacks' Contract?
Romer Miller and Master P have never been the type to air each other out on social media. In comparison to other superstars they were much more lowkey in terms of revealing the intricacies of their private lives. That all changed recently when the two started going at each other on Instagram. A boiling point was reached when Romeo Miller exposed Master P allegedly scamming him with the Rap Snacks contract.
Miller seemed to convey how he felt betrayed, because he was promoting Rap Snacks for free all these years, but wasn't getting paid. He claims that Master P wouldn't even let him see the contract, or meet his business partners, all the while he blindly supported the product to support his father. Did Master P take advantage of his son for personal gain?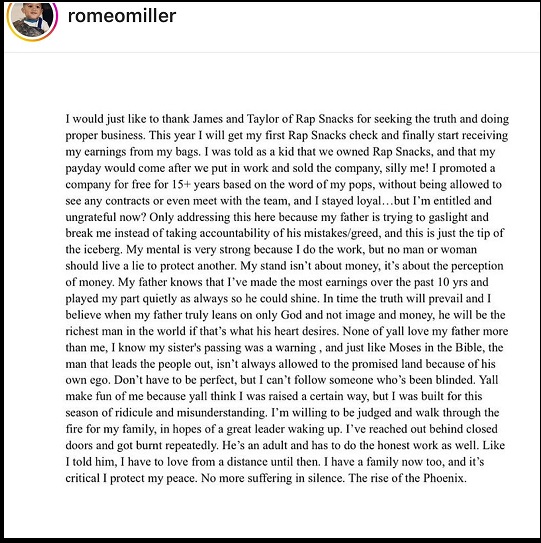 What is Master P's Net Worth in 2022?
Master P is one of the most successful hip-hop artists of all time, with a net worth of over $200 million. His businesses include music production, record label, clothing line, and restaurant. Master P has also invested in various other businesses, including a basketball team and a casino. His success has led to him being awarded various accolades, including five Grammy Awards.
In addition, Master P has been a spokesperson for numerous charities and causes, including Operation Smile and the Boys and Girls Club of America. He is also a avid philanthropist, donating millions of dollars to various causes. In short, Master P is one of the wealthiest and most successful hip-hop artists in history, and his influence is still being felt today. For many people it's sad to know he possibly was not doing right by his son business wise.