When it comes to Will Smith revealing stories about his relationship with Jada Pinkett usually they involve her making a fool of him. That trend continued with Will Smith's story about the things that happened before and on the day Jada Pinkett's 40th birthday. Social media believes the story paints another picture of the belief that she is the dominant person in their relationship.
Will Smith's Story About Jada Pinkett's 40th Birthday Party Sparks Another Roast Session
Will Smith really loves Jada Pinkett, so when he realized she was going through a mid-life crisis he took drastic measures. On her 37th birthday, Will Smith started making plans for her 40th birthday. Turning 40 is usually special moment for people, the same way turning 21 or 50 is. Will Smith spent three years planning for Jada Pinkett's 40th birthday, but when the day came the unthinkable happened.
During a Red Table Talk episode Will Smith explained how Jada Pinkett told him she hated his 40th birthday plan that was three years in the making. In her mind she thought the birthday was more about stroking his own ego. Interestingly Will Smith agreed with her sentiment, and said it still haunts him till this day. Take a look at the video clip.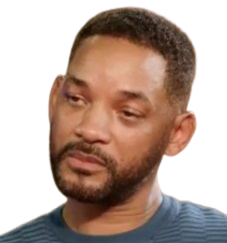 This is another story that proves Will Smith has a lot of pent up emotions about Jada Pinkett Smith that are running circles in his mind. We all know that when you have too many emotions running through your head you can sometimes do crazy things.
In Will Smith's case slapping Chris Rock over a GI Jane joke might have been one of those crazy things.