Jimmy Butler has many fans around the world, but none come close to the fanatic a woman who goes by 'Dani213' aka DTeel. Her twitter description is "Jimmy Butler enthusiast", and it seems to be a very accurate representation of the level admiration she has for the Heat superstar.
Dani's dream was to meet Jimmy Butler, and give him a hug. Most people would have guessed it would never happen, but fate was on her side as the stars aligned for her dream to come true on a very special day.
Dani hugged Jimmy Butler on her birthday. She was able to take high definition photos of the amazing moment as well. The cool thing about the photo is that Jimmy Butler looked just as excited about meeting one of his most loyal fans, which is a telltale signs of a player that truly appreciates his fanbase.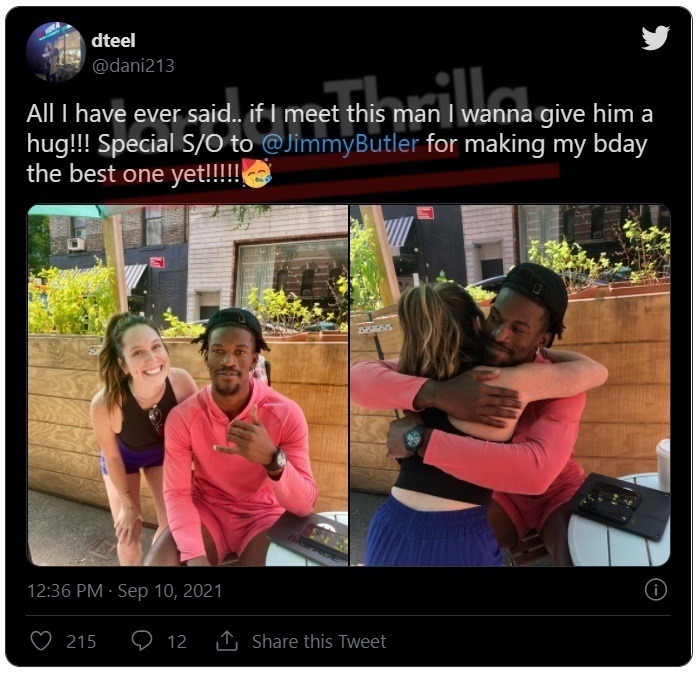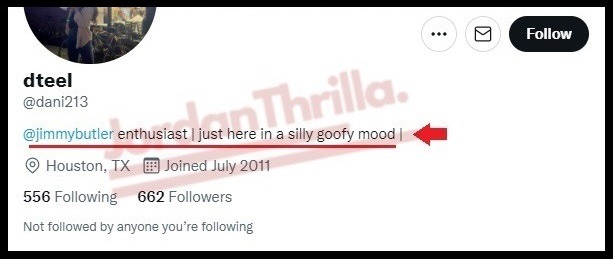 Later that day Jimmy Butler was at the US Open donned out in possibly the same pink hoodie with a different color hat.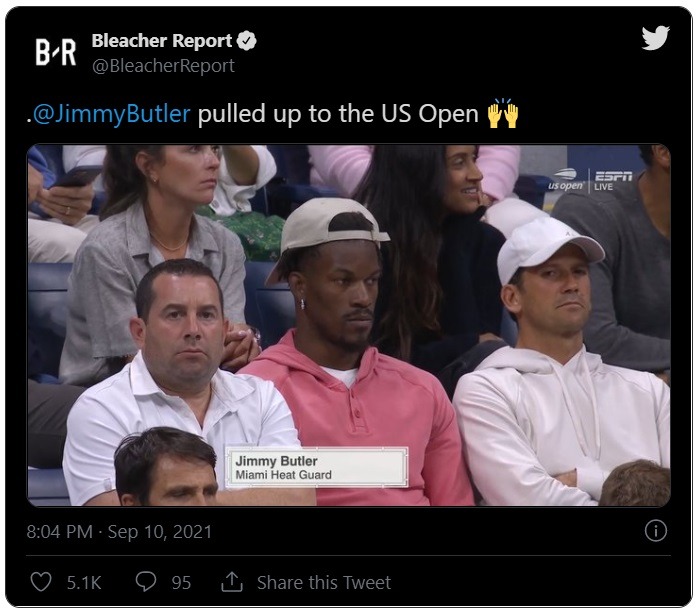 Dani213 probably can't ask for a better present than that. Her dream of meeting and hugging Jimmy Butler came true on that day she was born.
That's the epitome of being born for the moment.
Hopefully Jimmy Butler can channel this positive energy from fans, and will the Heat to another Finals run. They have a roster to make that happen again this coming season. People are underscoring the impact of adding Kyle Lowry to the mix. A Heat vs Lakers rematch in the Finals would be cool to see again.
Author: JordanThrilla Staff