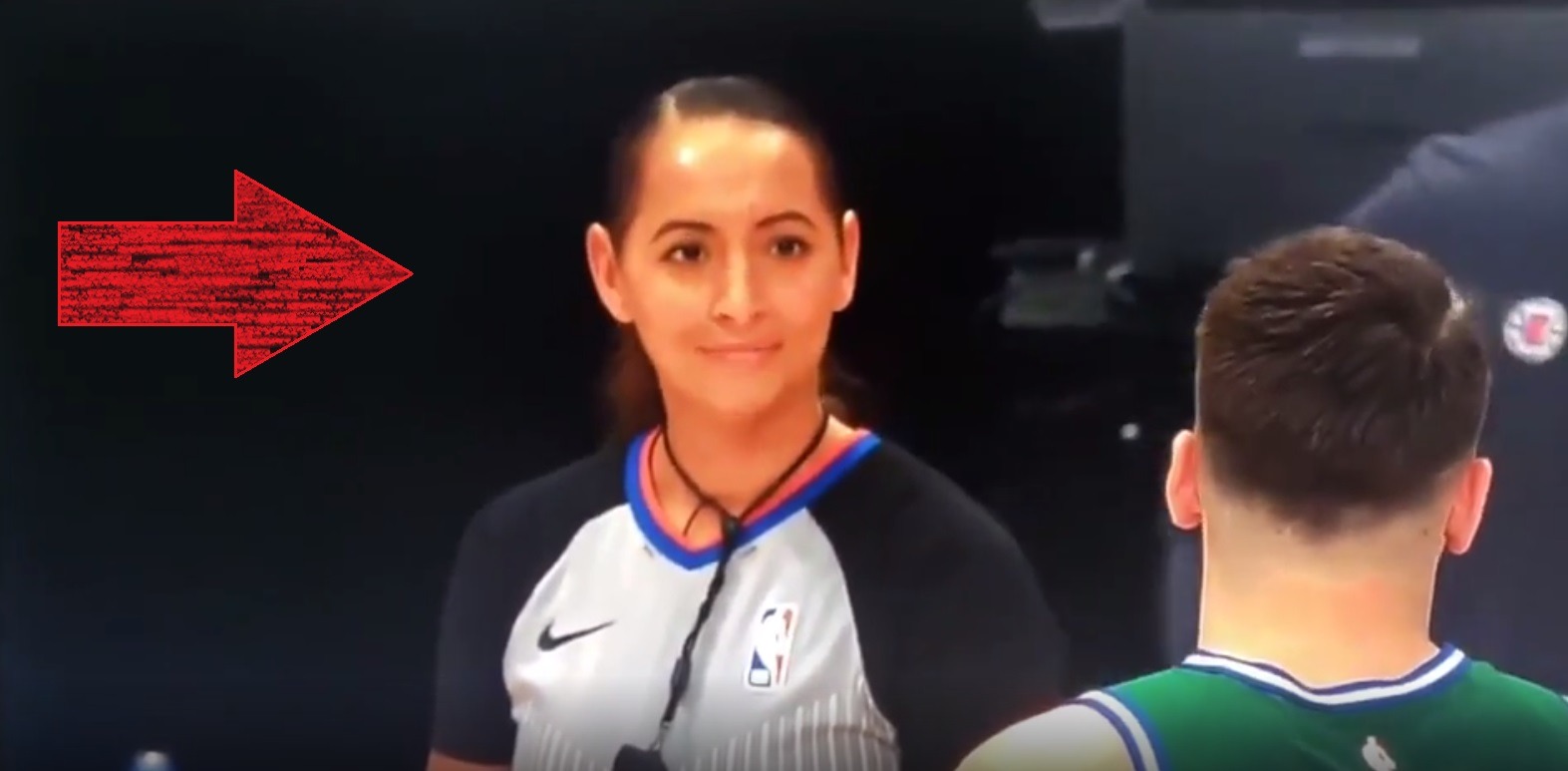 Rumors are saying Luka Doncic has feminists mad after an incident caught on camera during Clippers vs Mavericks. Video showed Luka Doncic flirting with female referee Ashley Moyer-Gleich while complaining about a foul. The words Luka said to the female referee had her blushing and smiling.
What Did Luka Doncic Say to the Female Referee Ashley Moyer-Gleich?
As Luka Doncic was spitting game to the female referee it appeared Ashley Moyer-Gleich was saying "What Foul? What Foul?". It's alleged Luka Doncic responded to her saying "Fouling in love with you". The comment made her smile from ear to ear, which had her dimples showing.
Why Are Feminists Mad at Luka Doncic Flirting with a Female with Referee by Saying "Fouling in love with you"?
The gripe feminists allegedly have with Luka Doncic boils down to disrespect. An NBA player flirting with a female referee during games could convey they don't take her position of authority seriously. An incident like this has never happened in the WNBA, where most of the referees are male. Also there's a chance that Ashley Moyer-Gleich is married or has a significant other who won't like what Luka Doncic did. Could you imagine her husband or boyfriend having to deal with Luka Doncic smashing Ashley Moyer-Gleich rumors?
All in all Luka Doncic spitting game to the female referee seemed like a harmless funny moment on the surface. However, it still carries with it deep rooted problems women in society who hold positions of power face.
Even with the issues this situation entails men everywhere will probably be using Luka Doncic's "Fouling in love with you" line for years to come. He's now the smoothest player in the league, and it's not only because of his basketball playing style.
Author: JordanThrilla