As the Ukraine War continues on many companies are facing pressure to sever all ties with Russia. In the past few weeks many companies such as PayPal have disconnected themselves completely from the Russian economic system. However, there are some franchises who are seemingly refusing to give into the public pressure, and are also allegedly silencing people who attempt calling them out.
Details on Why Hashtag #BoycottSubway 'Boycott Subway' is Trending Worldwide
Subway known for their allegedly healthy sandwiches, is deeply ingrained in the Russian economic system. To date there are at least 446 Subway franchises in Russia. As of right now all of them are allegedly still open, which social media believes is proof that Subway is funding Russia in the Ukraine War albeit indirectly.
Naturally people around the world are not happy, which made hashtag #BoycottSubway 'Boycott Subway' start trending on social media as people voiced their displeasure.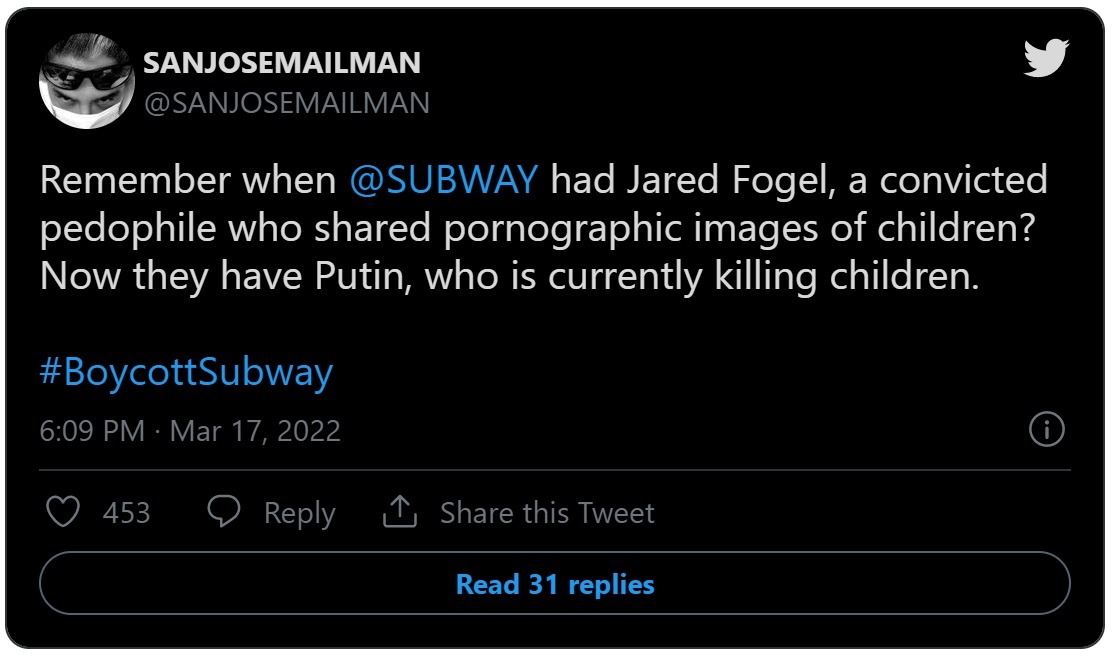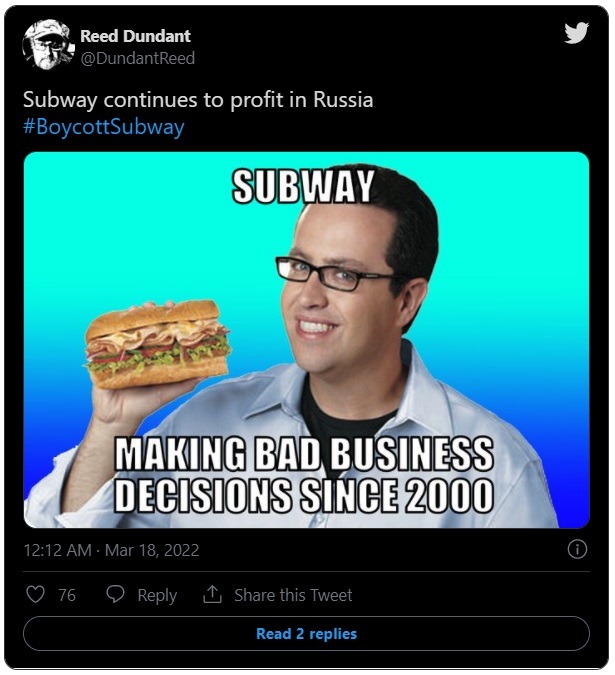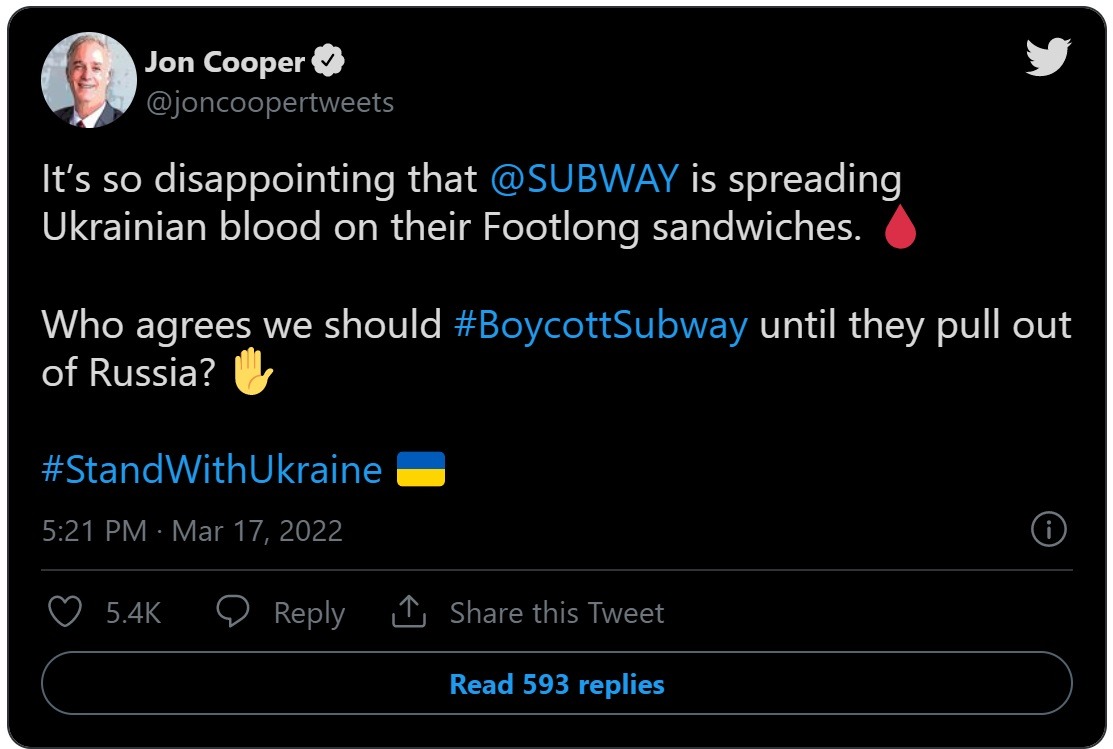 People Expose Subway Blocking People on Twitter Over Ukraine War Criticism
As if things couldn't get worse for Subway from a public relations standpoint, their alleged sketchy tactics to silence people on social media were exposed with #BoycottSubway hashtag trend. It's alleged Subway blocked people on Twitter in response criticism about the Ukraine War and still making profit in Russia. One twitter user posted a screenshot as evidence Subway blocked him for calling them out for remaining open in Russia.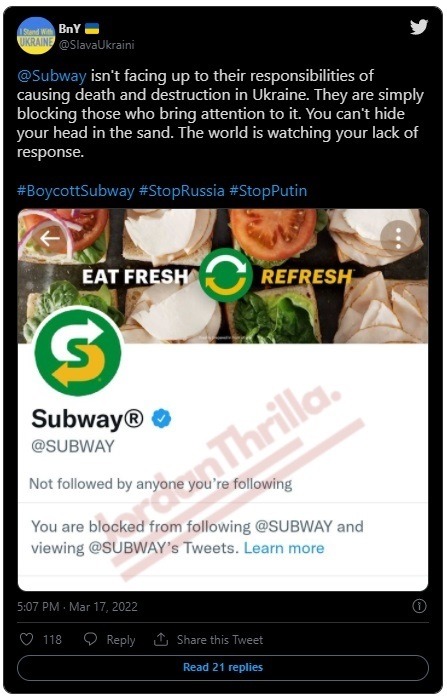 While there is valid reason to Boycott Subway based on their indirect involvement in the Ukraine War, there is also one important factor that people may be overlooking. Many Russian citizens are against the Ukraine war, and some have even risked their lives to condemn Putin's actions.
When businesses close up shop in Russia in retaliation for the Ukraine War, those Russian citizens who are also against Vladimir Putin's actions are negatively impacted by that as well.
Surely those Russians who want nothing to do with the Ukraine War probably feel they are being unfairly punished for actions of Vladimir Putin. However, one of the most tragic dynamics of political warfare is the fact that a decision made by a leader can affect everyone.
It will be interesting to see if Subway makes a statement about the decision to keep their businesses open in Russia, or if they will remain silent.