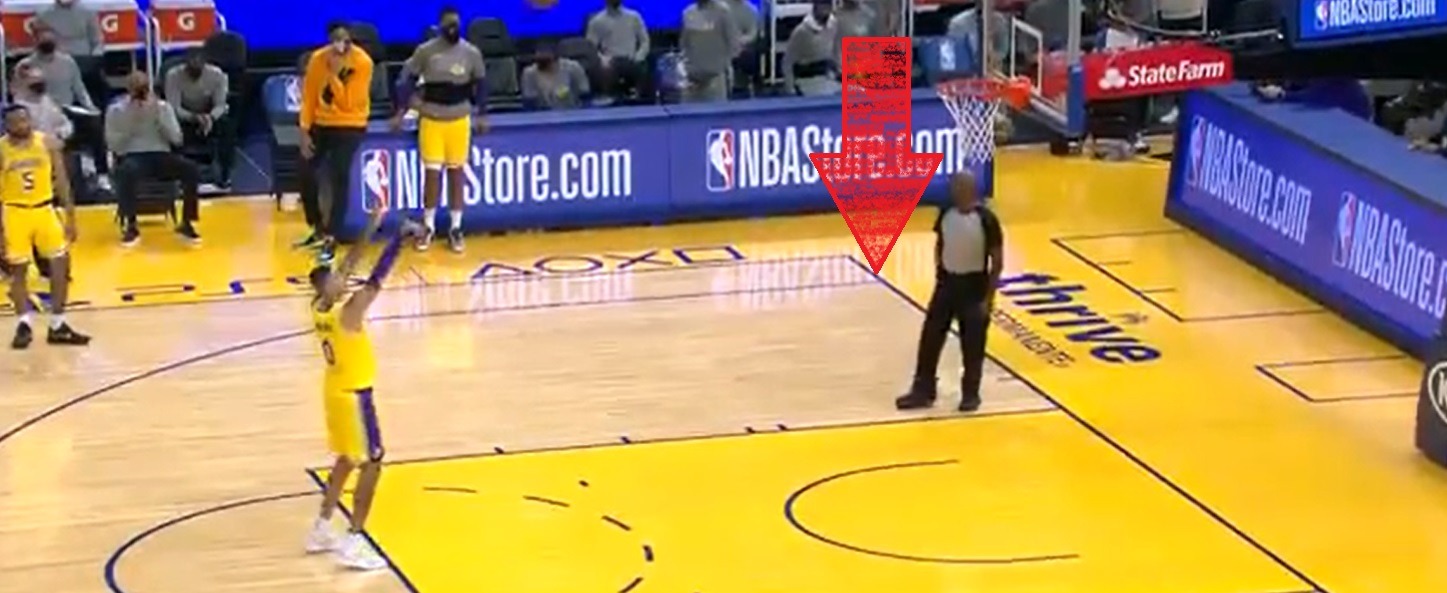 Kyle Kuzma's worst freethrow ever may have just made NBA history too. During Lakers vs Warriors somehow Kyle Kuzma air balled a technical free throw.
The Warriors bench reacted to Kyle Kuzma's air ball free throw with gestures that conveyed they were all saying "Oh hell no", then Mark Jackson brought an interesting point to light. Kyle Kuzma is the first player to ever airball a technical free throw possibly.

To Kyle Kuzma's defense technical free throws can actually be the hardest to make, because of the extra pressure to make them. Many NBA players have talked about how daunting it can be to walk to the line and you're the only one there. However, most people can't remember any other time a player missed one so badly. Not only did he miss the rim completely, it was wide left too.
Pray for Kyle Kuzma through this tough time, social media is about to have a field day with this.
Author: JordanThrilla