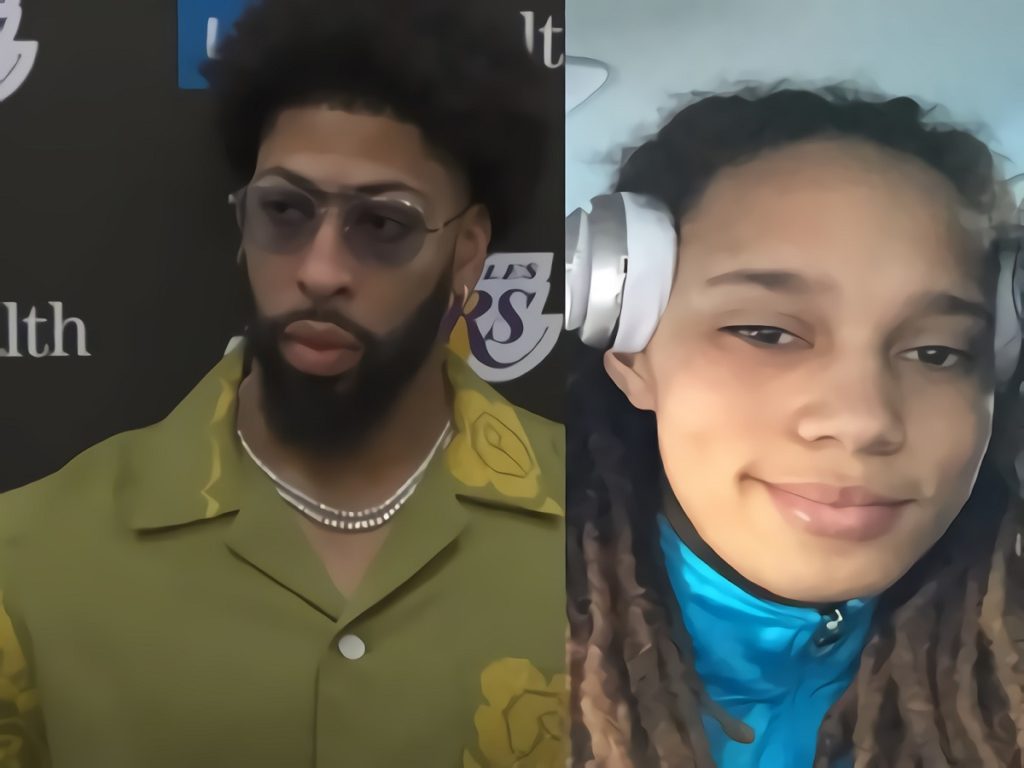 Recently Brittney Griner was sentenced to 9 years in Russian prison, which effectively ended her WNBA career if the sentence stands. Due to strict drug laws in Russia she got the harshest punishment possible for a crime she mistakenly committed. Across America athletes, activists, politicians, and people in general have been showing support in various ways. In addition her life, and legacy has become a hot topic as she is now one of the famous women of all time. Recently a rumor surfaced about her dating life, and how Anthony Davis may have been her romantic interest in the past.
Was Anthony Davis Dating Brittney Griner? Details on the Viral Anthony Davis Smashing Brittney Griner Rumor
It's well known that Brittney Griner is a gay woman, who is currently married to another woman named Cherelle. She never seemed like the type of woman who would be attracted to men in any shape or form, but according to a viral rumor that may not have been case about 7 years ago. It's alleged that Anthony Davis was dating Brittney Griner secretly when he was playing for New Orleans Pelicans back around 2014-2015. Their relationship allegedly started around the same time Brittney Griner filed for divorce from her former wife Glory Johnson.
If the rumors of Anthony Davis smashing Brittney Griner are true she may have been experimenting with men, the same way some straight women experiment with women then go back to dating men. However, at the moment this is just a social media rumor with no valid proof. In any case they both went on to marry happily.
Brittney Griner found her perfect love in Cherelle Griner.
In September 2021 Anthony Davis got married to Marlen P.
As you probably know Russian police caught Brittney Griner with vape cartridges in her luggage when she arrived at Sheremetyevo airport in Moscow. Their reports stated that Brittney Griner had weed in the vape cartridges in the form of hashish oil. Hash oil is a oleoresin created after extraction from marijuana. Hash Oil is an extremely concentrated substance containing tetrahydrocannabinol, cannabidiol, and other cannabinoids. How long she stays in Russian prison will depend on when and if Vladimir Putin accepts Joe Biden's trade offer.
2022 has been a year of unexpected occurrences, but no one would have guessed a rumor about Anthony Davis smashing Brittney Griner would be a headline. This one is just too hard to believe.