Meek Mill might have just made the biggest mistake of his career. Meek Mill's Kobe Bryant lyrics about falling out a helicopter "going out with chopper" is going viral. In his new song with Lil Baby, Meek Mill used Kobe Bryant helicopter crash as word play about using a gun in a life threatening situation.
In the lyrics in question Meek Mill says, "I'm going out with my chopper, it be another Kobe". Take a look at how people immediately started to react to hear that inappropriate line.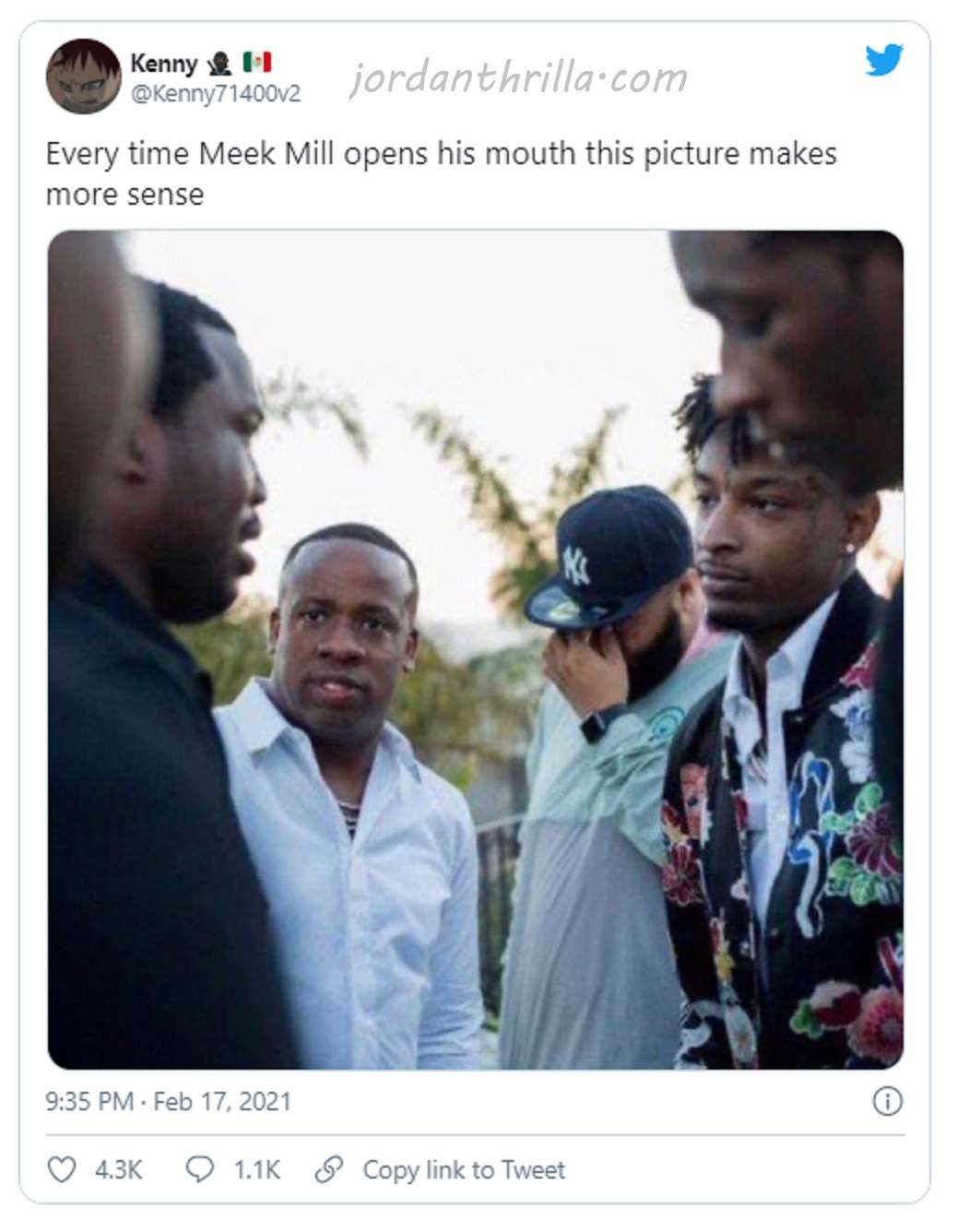 Meek Mill will never have bars like Kobe had bars pic.twitter.com/gDgSEXoX7B

— Weekly Newsical (@WeeklyNewsical) February 18, 2021
how everyone doing Meek Mill for that line about Kobe pic.twitter.com/YhwZeobHjB

— LakeShowYo (@LakeShowYo) February 18, 2021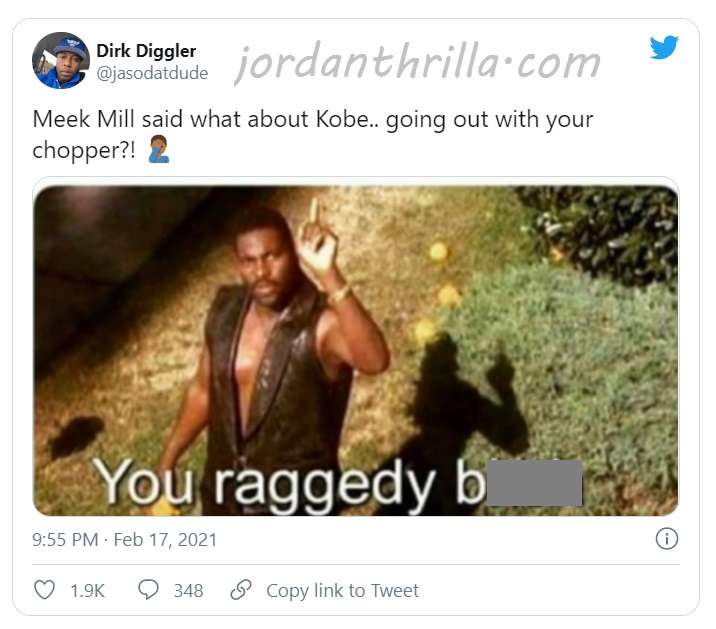 It's been a tough past few weeks for Meek Mill with numerous enemies popping after his Tekashi 6IX9INE altercation. Now he's going to have millions of sports and Lakers fans as enemies after rapping this disrespectful line about Kobe Bryant's death.
How did he think this would be a good idea? It's not even a hot line, lukewarm at best if ignore the inappropriateness of it.
Author: JordanThrilla