How brave are you when it comes to dangerous amusement park rides? No matter how brave you are a recent video of a TikTok user falling 100 feet in the Poseidon Revenge water slide in Dubai will make your heart race.
In the footage the woman who goes by "Nata_Lele" on social media stands on a trap door inside a clear capsule at the beginning of the water slide. Poseidon Revenge is the most dangerous attraction at the Aquaventure Waterpark in Atlantis Dubai.
Things get tense when the trap door opens and Nata_Lele falls one hundred feet, before she flips upside and begins tumbling through hundreds more feet of water slides. The ride is so dangerous that people willing to take the risk are instructed to cross their feet, and assume a position they feel is safe.
For many people the fact that ride looks so old would have been a red flag from the jump. Just take a look at this picture below, it looks like a torture chamber.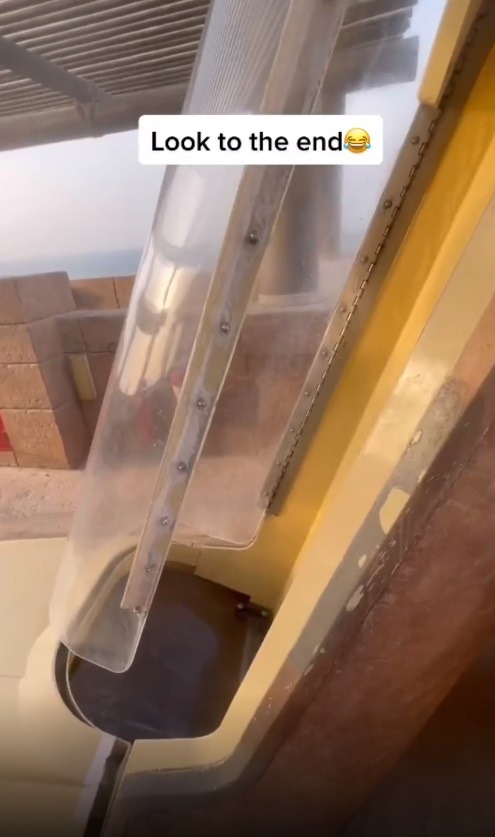 Would you risk your life for a quick adrenaline rush? These days the urge to get millions views of social media makes people real brave. If that was Nata_Lele's motivation for falling 100 ft. in an old looking water slide, her mission was accomplished. The video has been viewed millions of times on various social media outlets.