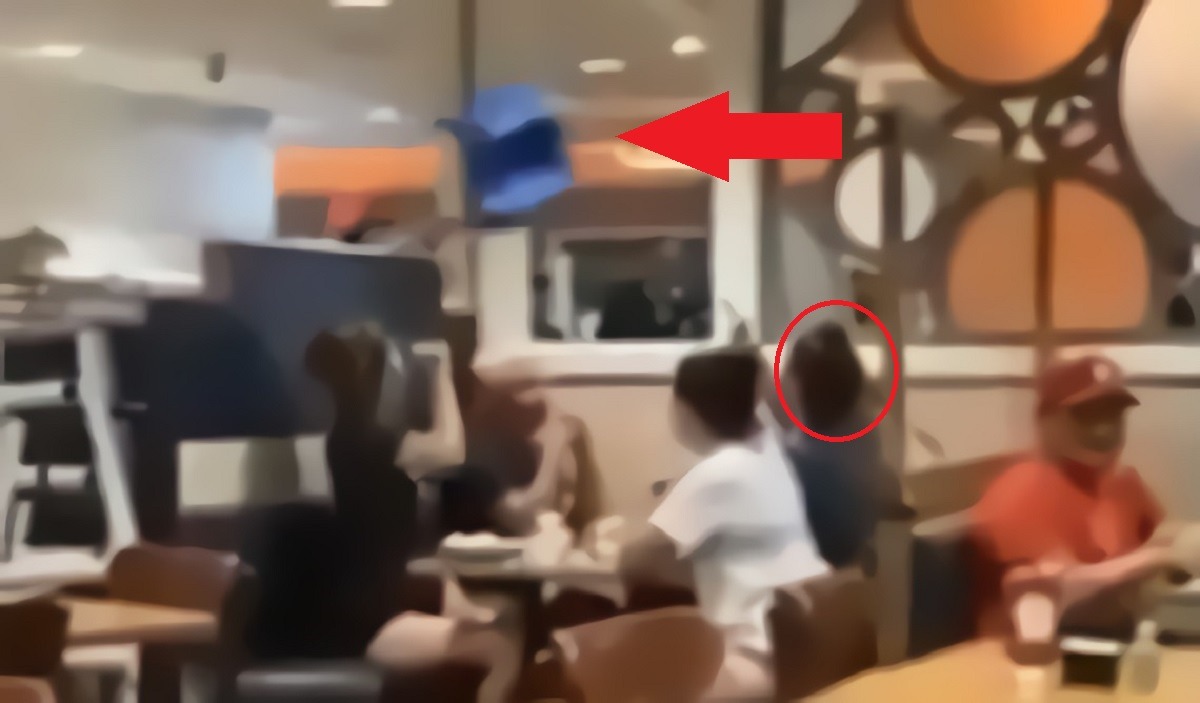 Over the years many restaurant brawls have gone viral, but few have been as chaotic as the video of a Victoria Texas IHOP fight between a group of women, and a husband who had no idea what to do.
What Started the Victoria Texas IHOP Brawl
According to rumors the Victoria Texas IHOP fight started because the women sitting at the table in the footage below made comments about how a group of three women were dressed. Those alleged derogatory comments led to a war words. As the three women were leaving the restaurant, one of the IHOP customers throws a booster seat at a woman's head as her friend was waving bye in a condescending manner. At that point the Victoria Texas IHOP fight video was born.
Part 2.
Part 3.
If there is any thing funny about this Victoria Texas IHOP brawl it would be that woman's husband not knowing what to do to help. Since the fight was between all women, he probably didn't know how to get involved without physically getting involved with the girl fight.
Another funny moment was the customer saying "Can I get some silverware, I'm just trying to eat". They were just trying to cure their hunger while chaos was unfolding a few feet away.
The most dangerous part of the brawl besides the hair pulling, had to be when the IHOP customer threw the booster seat at the woman's head. That could have really caused some serious harm since she wasn't able to properly protect herself. It reminded us of Myles Garett hitting Mason Rudolph with his helmet during the Steelers vs Browns scuffle some years ago.
The Verdict on Who Won the Victoria Texas IHOP Fight
Judging from the footage above it's easy to see the women who were allegedly criticized for dressing inappropriately won that IHOP brawl.
Author: JordanThrilla Staff