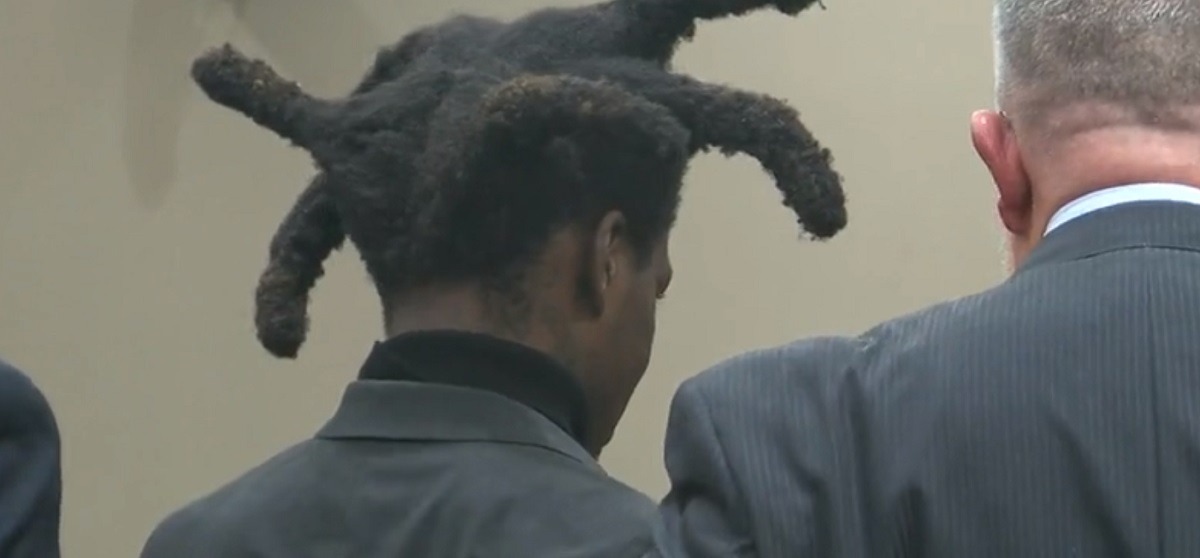 Kodak Black was found guilty of some serious charges in a rape case that dates back 5 years ago. According to reports feminists are angry that Bill Kapri aka Kodak Black plead guilty to rape charges in Florence SC, but won't spend a day in jail.
Records show Kodak Black entered a guilty plea for first degree assault and battery. Crimes of that nature usually carry lengthy jail sentences, but not when you have great lawyers it appears.
With the help of an incredible legal team, Kodak Black will do 18 months of probation instead of serving the usual 10 year sentence for this type of crime. He also had to verbally apologize to the victim, and will take counseling classes. A pretty lenient deal considering going back to prison was the alternative.
Details of The Kodak Black Rape Charges in Florence SC
Back in 2016 a woman file a criminal complaint against Kodak Black alleging he sexually assaulted her inside a Comfort Inn hotel in Florence SC. He was held at Florence County Jail before posting $100,000 bond.
5 years later he's finally receiving his sentence for that crime, and Kodak Black got 10 years suspended. Feminists mad about Kodak Black sexually assaulting a woman and not going to prison for it despite being found guilty is a very understandable reaction. Can you really say justice was served in this situation?
All in all, Kodak Black is a lucky man. Hopefully his apology to the woman he assaulted was sincere.
Author: JordanThrilla Staff