There's 10 games left to go in the season, and for some teams you'll see them start resting players more. However, some teams are now in a do or die situation that makes these final games the most important of the season.
Steve Kerr has declared 2021 playoffs started for the Warriors to save their season, their goal is to get the 7th seed. Their last 10 games will be the start of their playoff run or the beginning of the end of their season. With Stephen Curry averaging 38 ppg over his last 5 games, can they do the impossible and go 10-0?
Take a look at what Steve Kerr said about the 2021 playoffs starting for the Golden State Warriors, and how Stephen Curry responded.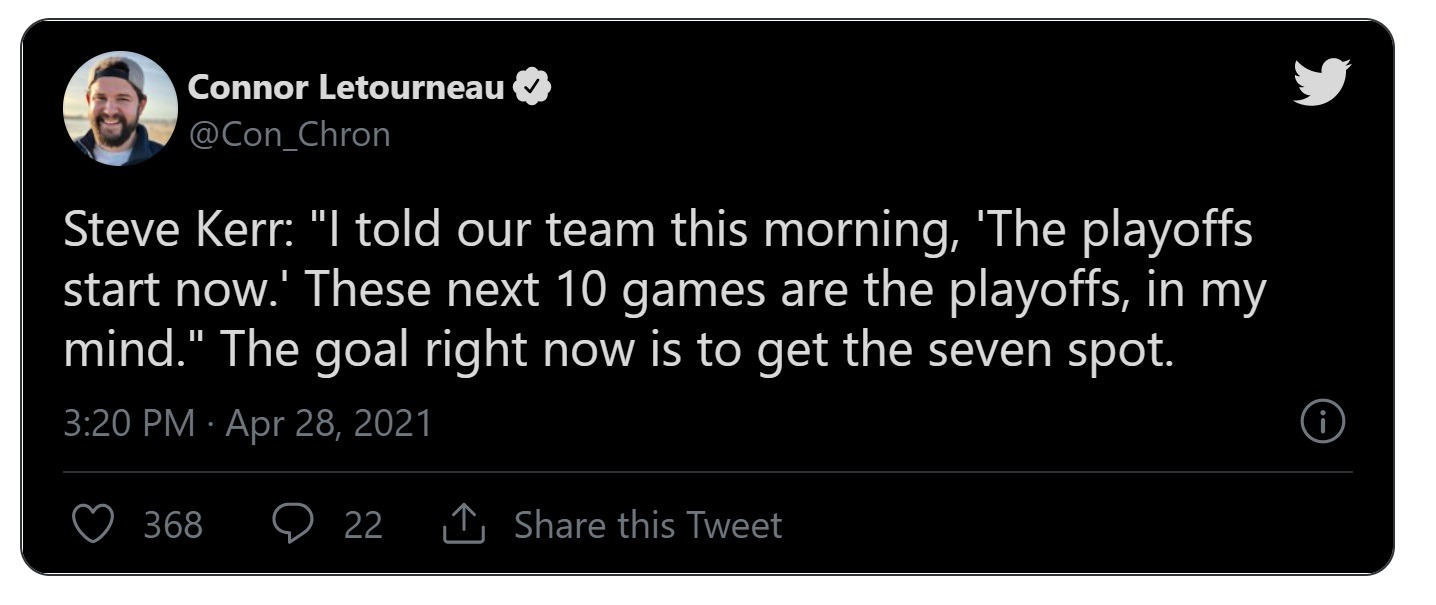 Stephen Curry seems to be relishing the situation, and thinks he knows the secret key to their success. Stephen Curry reacted to Steve Kerr's 2021 playoffs decree saying, "It's a matter of remembering who we are, remember our identity". Only issue with that is a lot of Warriors current players weren't part of Warriors old identity. Steph Curry's leadership will be needed now more than ever before.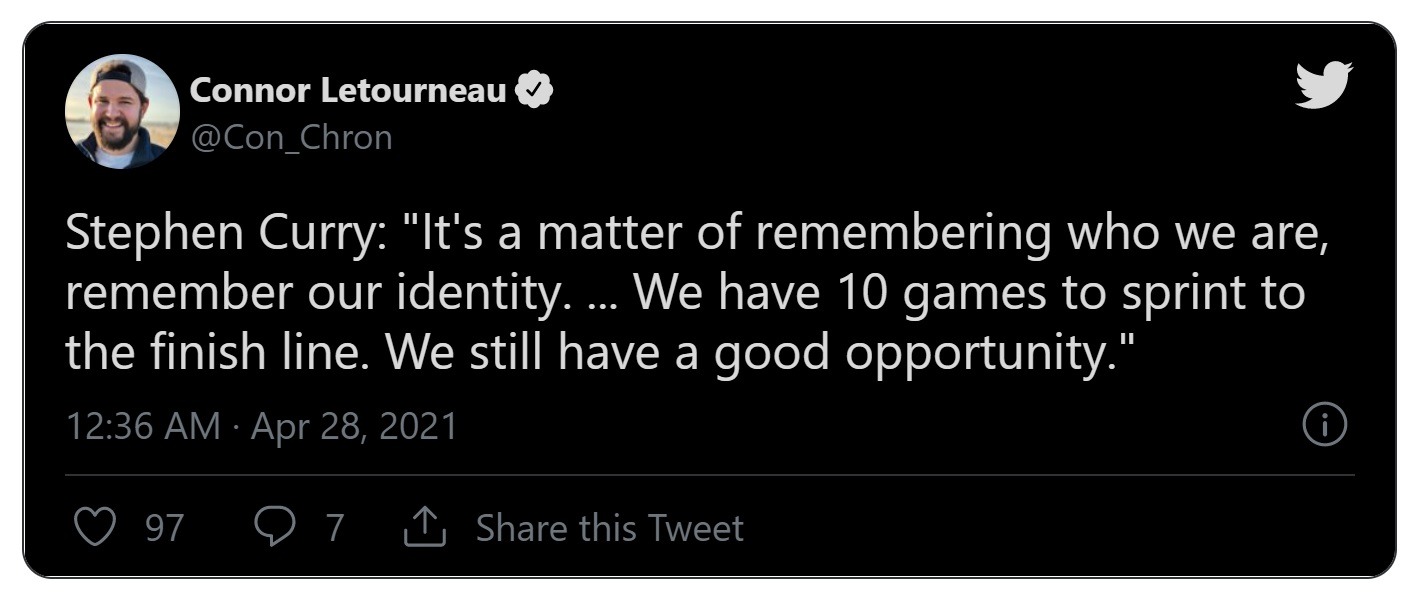 Warriors are currently the 10th seed with a 31-31 record. They are 2.5 games out of the 7th spot. With 10 games left to game they definitely have enough time to sneak into that spot even if they lose couple of games.
Will Warriors get it done or miss the playoffs for the second year in a row?
Author: JordanThrilla Staff