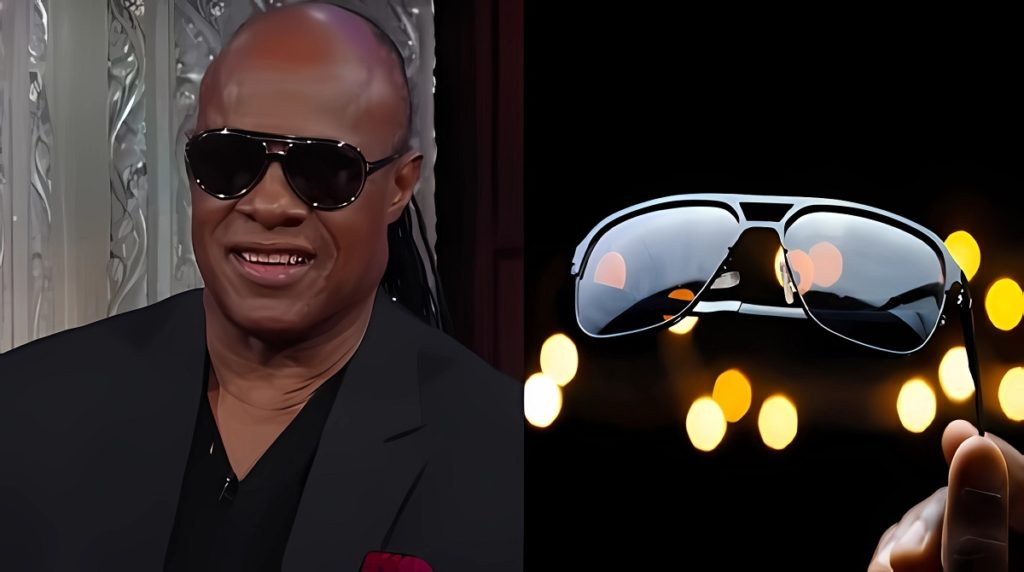 Stevie Wonder is one of the most iconic and influential musicians of all time. His songs have touched millions of hearts and inspired countless artists across genres. He is also known for being blind since infancy, due to a condition called retinopathy of prematurity (ROP), which caused his retinas to detach because of abnormal blood vessels and high oxygen levels in the incubator.
Where and When Were the Pictures of Stevie Wonder without Sunglasses Taken?
Recently, some rare photos of Stevie Wonder without his glasses have gone viral on the internet, sparking curiosity and admiration among his fans and admirers. The photos were taken during his Rock & Roll Hall of Fame Induction speech in 1989. It was one of the first times fans saw his actual eyes, which appear to have a grey color on them.
Why are these photos so fascinating in 2023? For many people in this day and age who weren't aware of this moment from 1989, the only memories they have of Stevie Wonder are with his iconic shades on. These pictures reveal the true sense of confidence and joy that radiates from him, despite his visual impairment. Many people believe that he looks like a completely different person.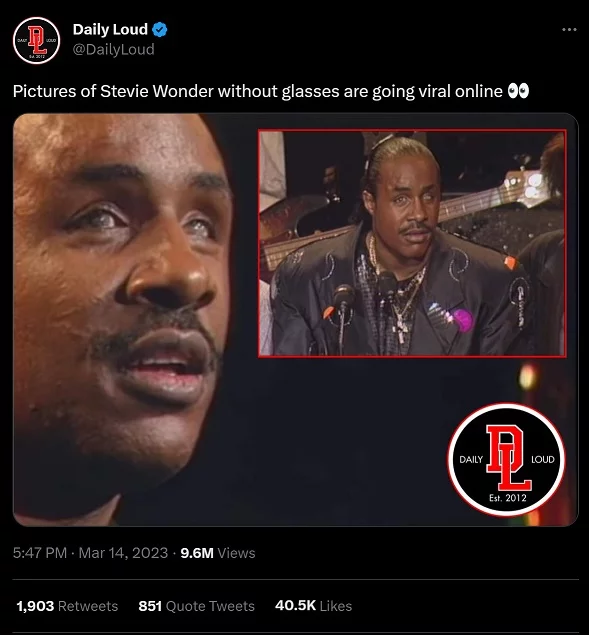 Stevie Wonder has often spoken about how music has been his source of comfort and inspiration since childhood. He taught himself how to play various instruments like piano, harmonica, and drums before he was 10 years old. He auditioned for Motown Records when he was only 11 years old and became a child prodigy with hits like "Fingertips" and "Uptight (Everything's Alright)". He later went on to create groundbreaking albums like "Innervisions", "Songs in the Key of Life", and "Hotter Than July", which showcased his innovative use of synthesizers and social commentary.
He has also been an advocate for social justice causes like civil rights, anti-apartheid, environmentalism, and disability rights. He was instrumental in campaigning for Martin Luther King Jr.'s birthday to be recognized as a national holiday in the US. He has also received numerous honors and awards for his musical achievements and humanitarian efforts, including 25 Grammy awards (the most by any solo artist), an Academy Award, a Kennedy Center Honor, a Presidential Medal of Freedom, and as aforementioned induction into the Rock and Roll Hall of Fame.
Stevie Wonder once said in an interview with The New York Times: "In music and in being blind, I'm able to associate what people say with what's inside me". These photos of him without glasses are a testament to that statement. They show us what's inside him: a soulful artist who has overcome adversity with grace and gratitude.