The 2022 All Star reserves have just been announced, and social media is in an uproar. Many selections for the additional 8 players representing the West were expected, but one name in particular has left fans very confused and a bit angry. The 2022 All-Star game reserves are Devin Booker, Luka Doncic, Rudy Gobert, Draymond Green, Donovan Mitchell, Chris Paul, and Karl-Anthony Towns. As you can see that's two players from the Jazz, two players from the Suns, and a third player from the Warriors, including Stephen Curry and Andrew Wiggins who are starters.
Does Draymond Green Deserve to be an All-Star? Social Media REJECTS Draymond Green All Star Selection in 2022
It's easy to see the name that stands out from those Western Conference selections is Draymond Green. On the season he is averaging 8 points, 8 rebounds, and 7 assists per game. Although he is averaging close to a triple double, would you normally consider those numbers All Star caliber? We all know the Warriors have had a great season, but is it right to reward Draymond Green for the intangibles and defensive effort he brings every night while leaving out players that have clearly had better seasons individually?
Social media reactions to Draymond Green's 2022 All-star game selection have largely been negative. People are upset Draymond Green got picked over guys like Dejounte Murray who is averaging 19 points, 9 rebounds, and 9 assists per game on the season. There's also guys like Anthony Edwards who is averaging 22, 5, and 3.
Take a look at how social media reacted to Draymond Green getting selected as an All Star in 2022.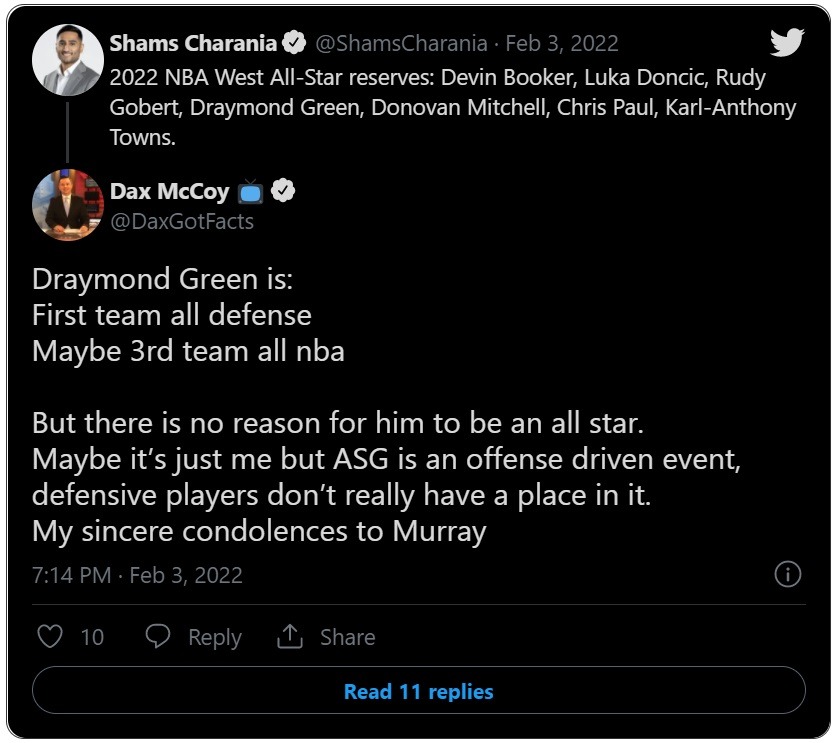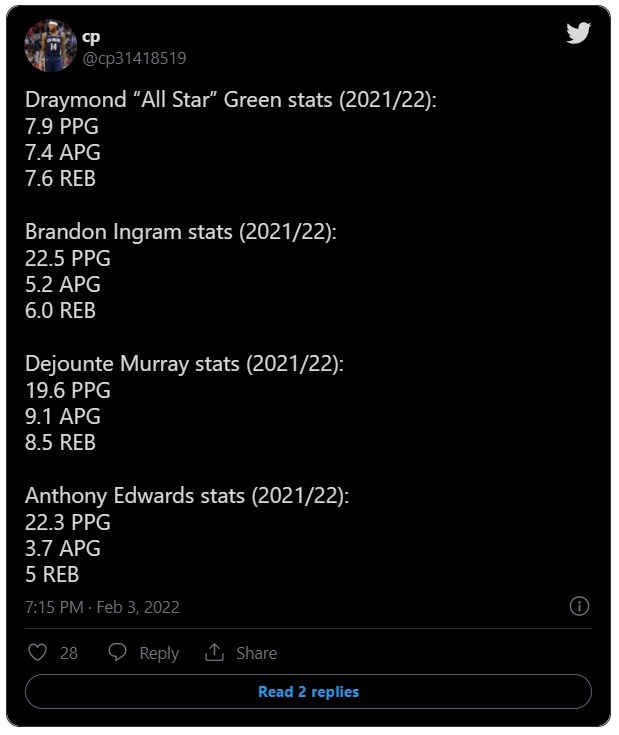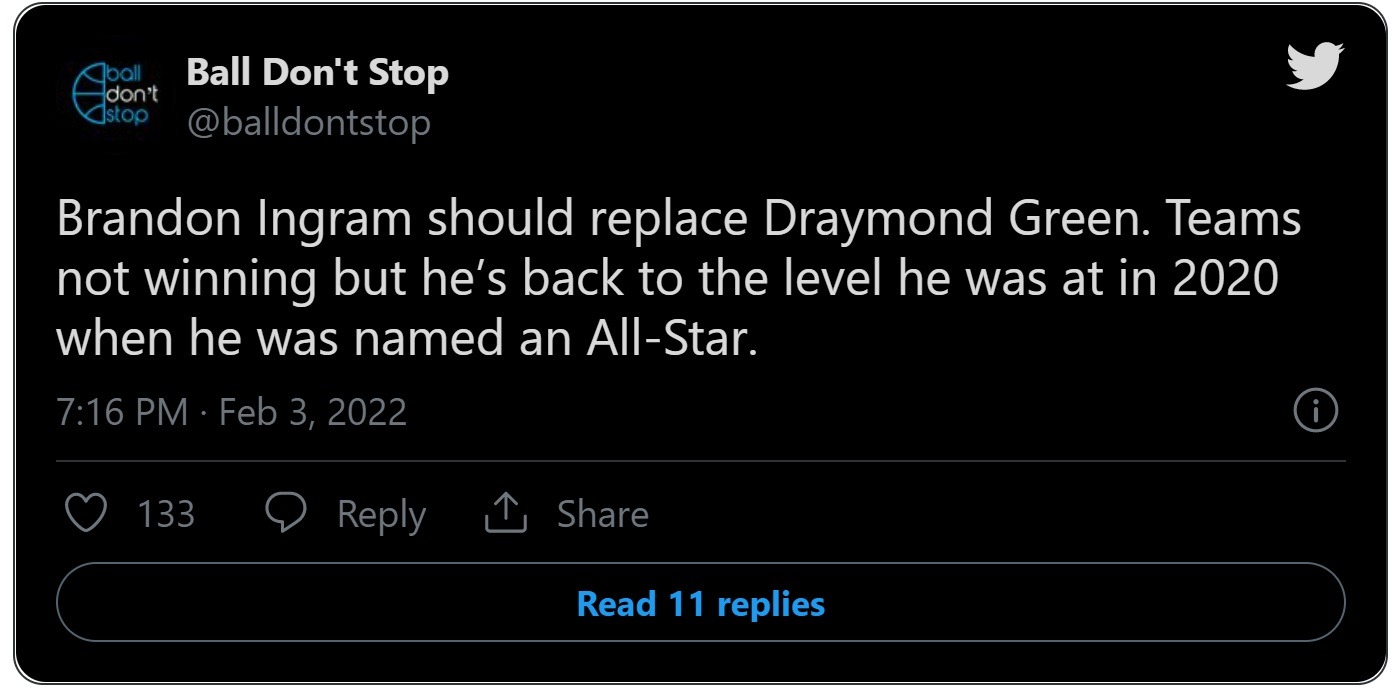 The Reason Why Draymond Green Will Not Play in the 2022 All-star Game
With all the fuss about Draymond Green's All-star selection the people in the basketball world who were upset can let out a collective sigh of relief. According to Shams Charania Draymond Green will miss the 2022 All Star game as he continues recovering from his calf injury. Adam Silver will select Draymond Green's replacement for the All-Star game, which has a high chance of being Dejounte Murray all things considered.