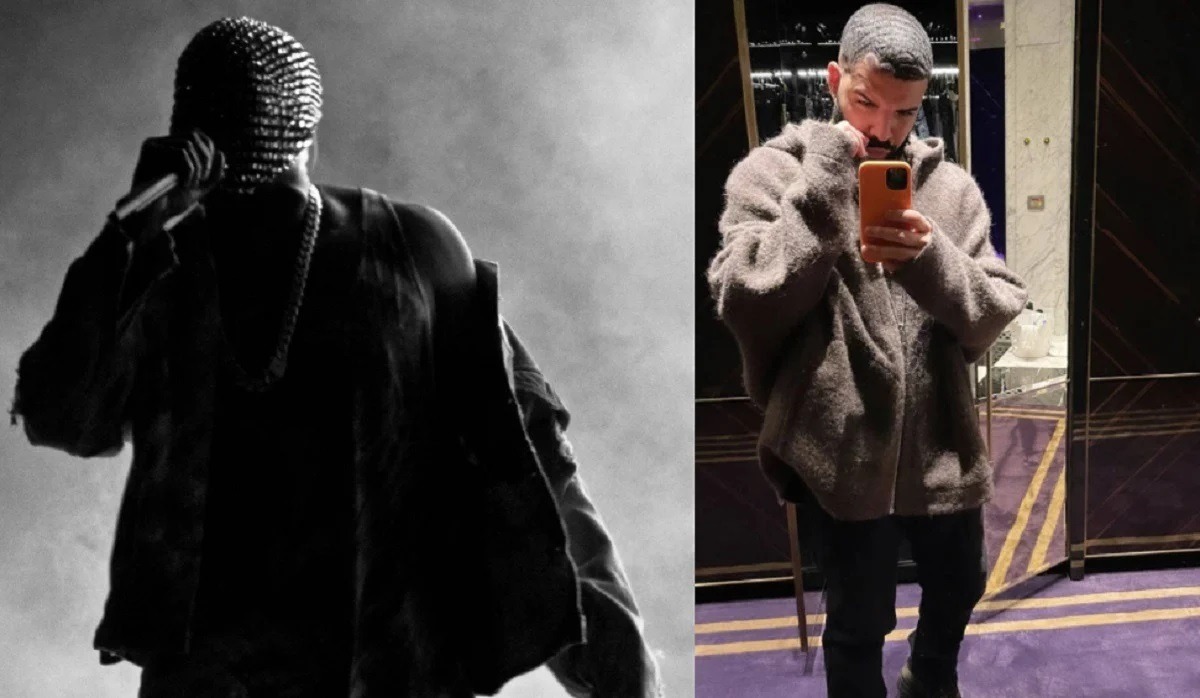 The Kanye West vs Drake beef is rumored to be taking a very interesting turn when Certified Lover Boy is released tomorrow. According to a viral rumor Drake put Kanye West on CLB intro, and it was a conversation where he was talking about Kim Kardashian living next to Drake.
Leaked audio appears to reveal that Drake put Kanye West complaining about Drake smashing Kim Kardashians friends on CLB's intro. The audio was from a leaked conversation where Kanye West was talking about how stressful it was living down the street from Drake. He also added the part where Kanye West said Drake could rap circles around any rapper in the game.
However, it seems like this track could actually be a throwaway or even fake.
If Drake really put Kanye West on the intro of CLB that would be super disrespectful, and hilarious. You know Kanye will be filled with rage after hearing that. It would easily be the most disrespectful moment of their never ending beef.
Tonight we will know the answer to the million dollar question. Did Drake put Kanye West on Certified Lover Boy's intro?
Author: JordanThrilla Staff