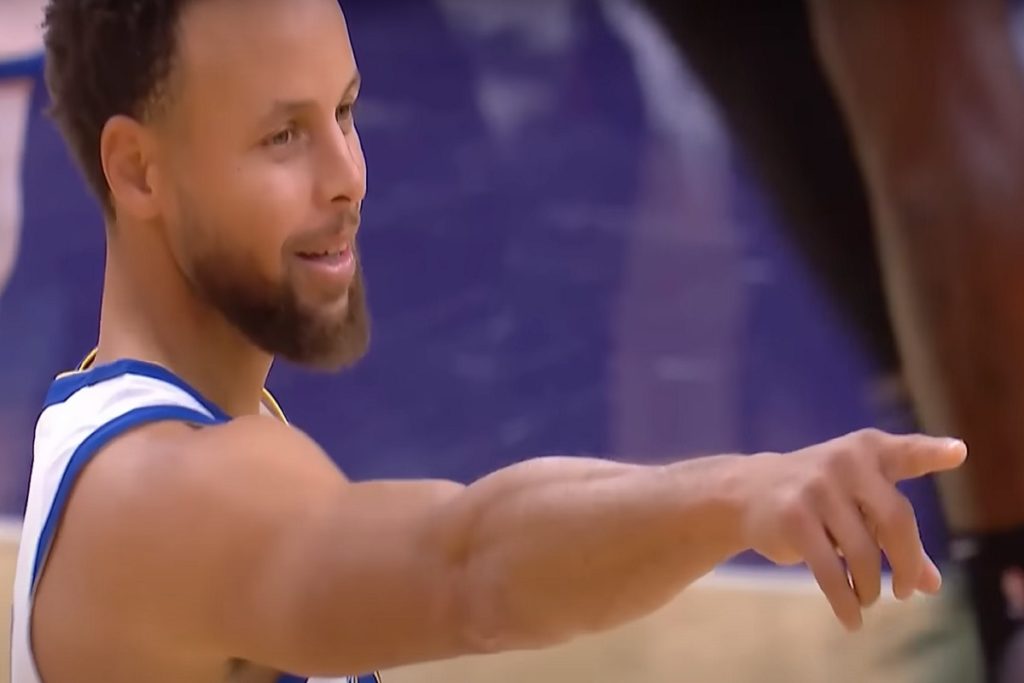 Despite being a blowout game, Warriors vs Suns proved to be one of the most entertaining drama filled matches of the NBA season so far. Two major incidents involving superstars on and off the court made for some viral moments sports fans will remember for quite some time. The moment involving Steph Curry and Kevin Harlan was the most unexpected.
Stephen Curry Calls Out Kevin Harlan For Jinxing His Free Throw Record Streak by Pointing Finger
Stephen Curry is widely believed to be the greatest shooter of all time, but there's some things even his level skill can't overcome. The power of being jinxed goes beyond the realms of ability even for a legend like him. Steph Curry was on track to go the entire season without missing a free throw, but on this day things out of his control made sure that wouldn't happen. Kevin Harlan mentioned his streak just as he was in the midst of shooting a free throw, which of course he missed for the first time this season. Stephen Curry pointed at Kevin Harlan knowing that they were talking about his record at that very moment, which jinxed him.
Last year Stephen Curry was dethroned as the greatest free throw shooter in the league by his own teammate Jordan Poole. In an ultimate congratulatory gesture he was even the person to present the trophy.
There's no doubt that somewhere within him he wanted to use this season regain his status at the top of the food chain by setting an NBA record of not missing a free throw for an entire season while shooting a high volume of foul shots. However, since Kevin Harlan jinxed Stephen Curry's free throw streak it makes that impossible this season.