Donald Trump has been acquitted by the US Senate, and he had a lot to say to the world about it. While he isn't able to use Twitter anymore he made his statement through his newly stationed "Office of the Former President", and it went viral on Twitter anyway.
In the statement Donald Trump thanked his lawyers for "upholding justice" and "defending the truth". He also thanked the US Senators and Congress for giving him a fair legal process with no bias. He made it a point to call out people who cancel, blacklist, and suppress people simply for having a different political opinion than they agree with.
Take a look.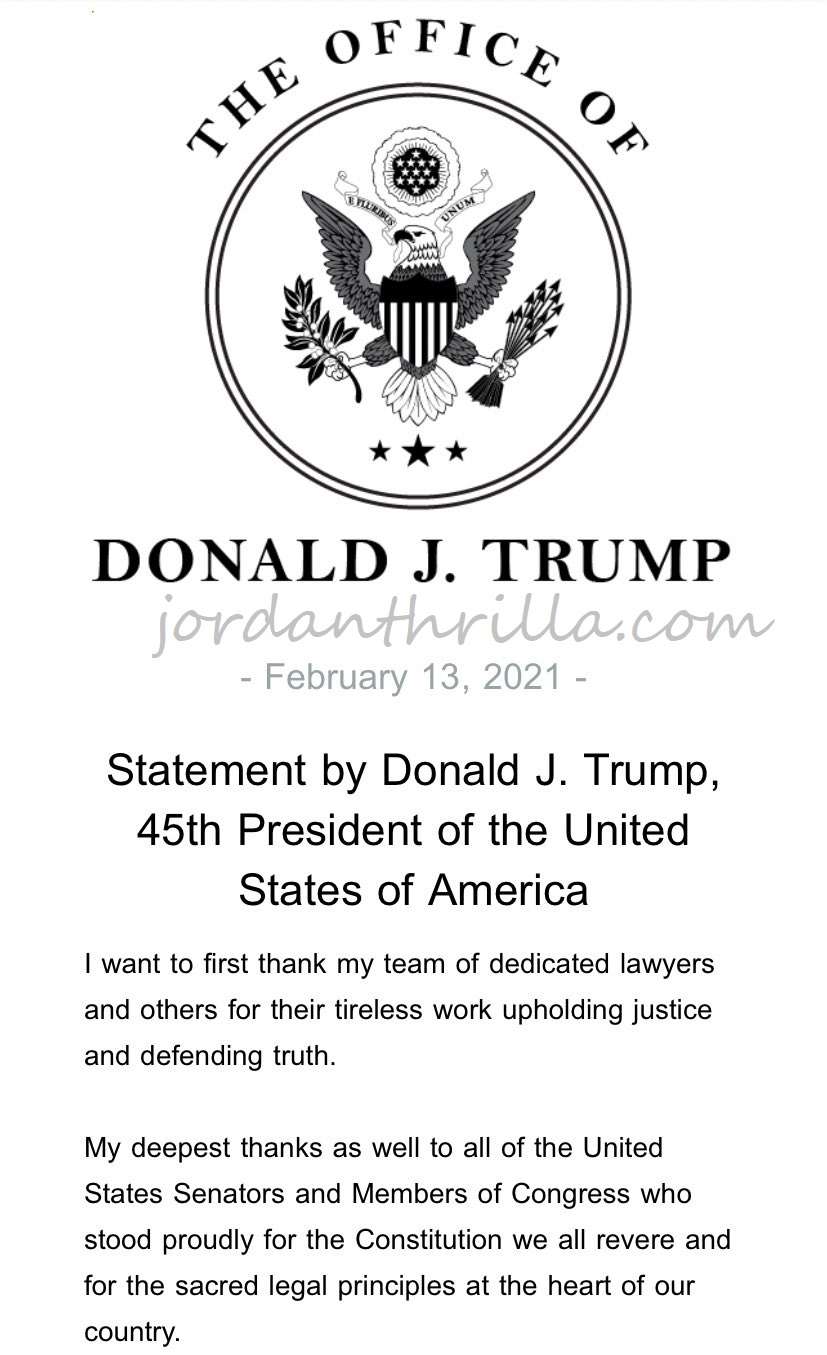 Donald Trump has said a lot of crazy things during his time as President, but he spoke a lot of real talk in this statement. The way people heavy into politics constantly insult anyone who doesn't share their same point of view eliminates the possibility for there ever to be real understanding political discussions. This slows down progress, harming everyone in the long run and keeping real political change stagnant.
Author: JordanThrilla