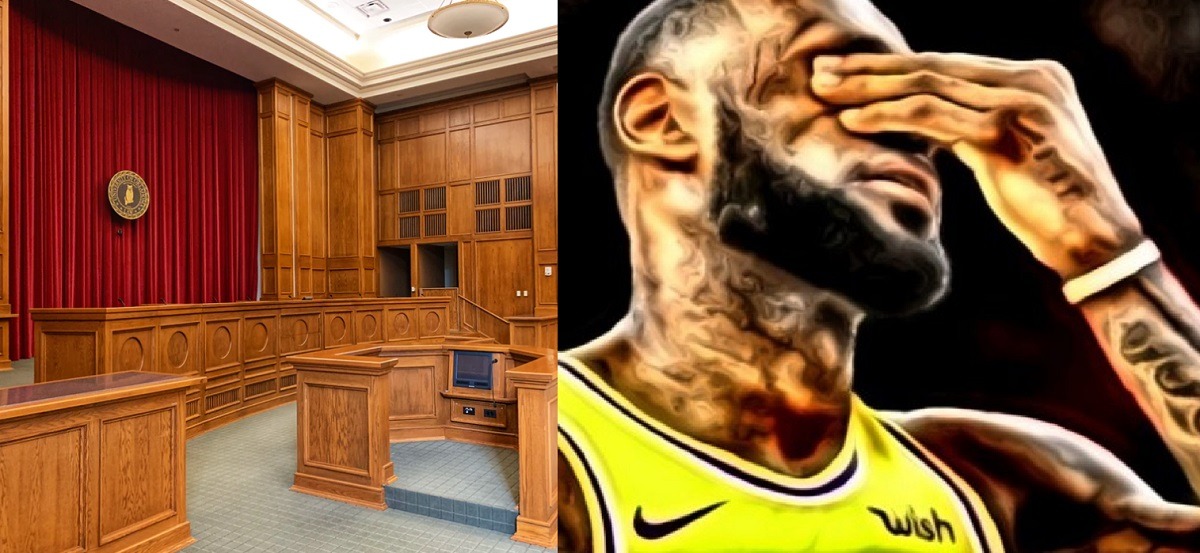 The Ohio Police officer who killed Makhia Bryant named Nicholas Reardon is allegedly suing Lebron James on doxxing allegations. Nicholas Reardon is claiming that Lebron James put his life in danger by posting a now deleted tweet. The post led to accusations that Lebron James doxxed Nicholas Reardon, and he believes the same if the lawsuit rumors are true. In that tweet Lebron James posted a picture of Nicholas Reardon indirectly comparing him to Derek Chauvin with a caption saying, "You're Next".
Unfortunately for Lebron James although the basis of the lawsuit seems ingenuine, Nicholas Reardon might actually win the case. Lebron James has such a large following that him posting that tweet might really have changed the life of that Ohio Police officer. Nicholas Reardon is allegedly seeking millions of dollars from Lebron James.
Here is the Lebron James deleted tweet about Nicholas Reardon.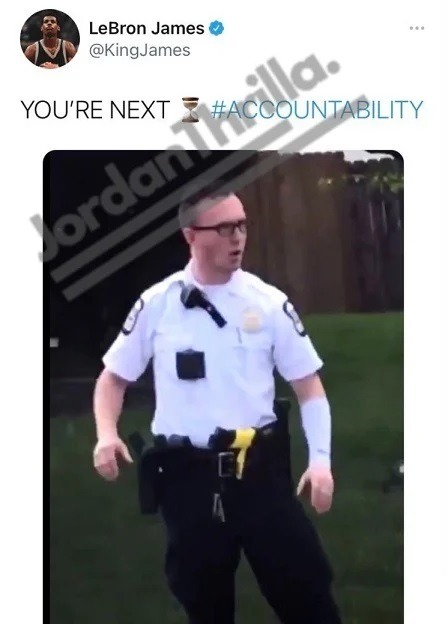 Many people on social media were seen making the same claims that Nicholas Reardon is allegedly basing his lawsuit against Lebron James on.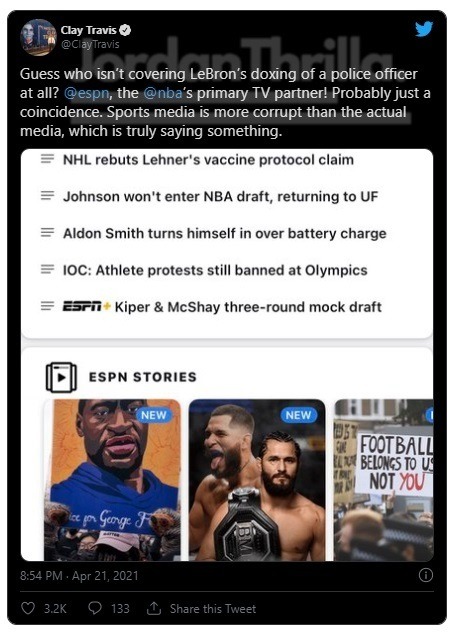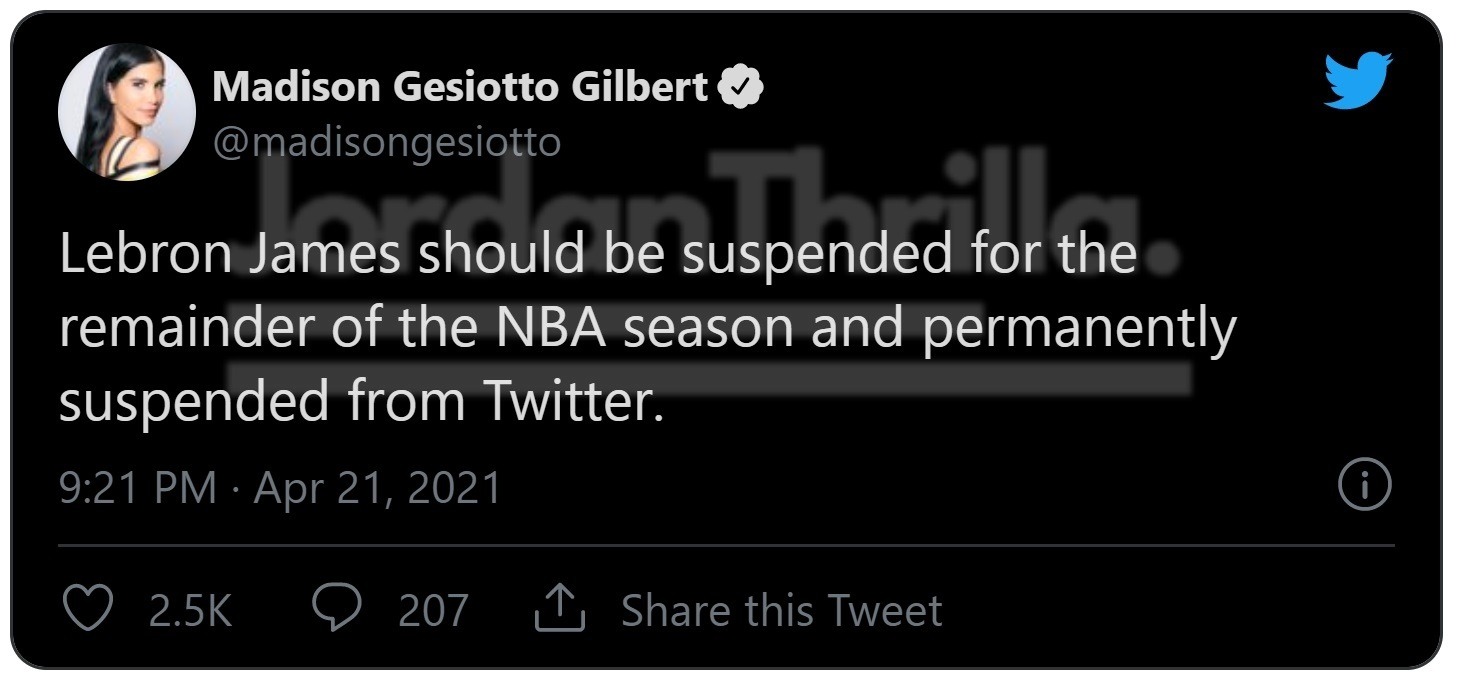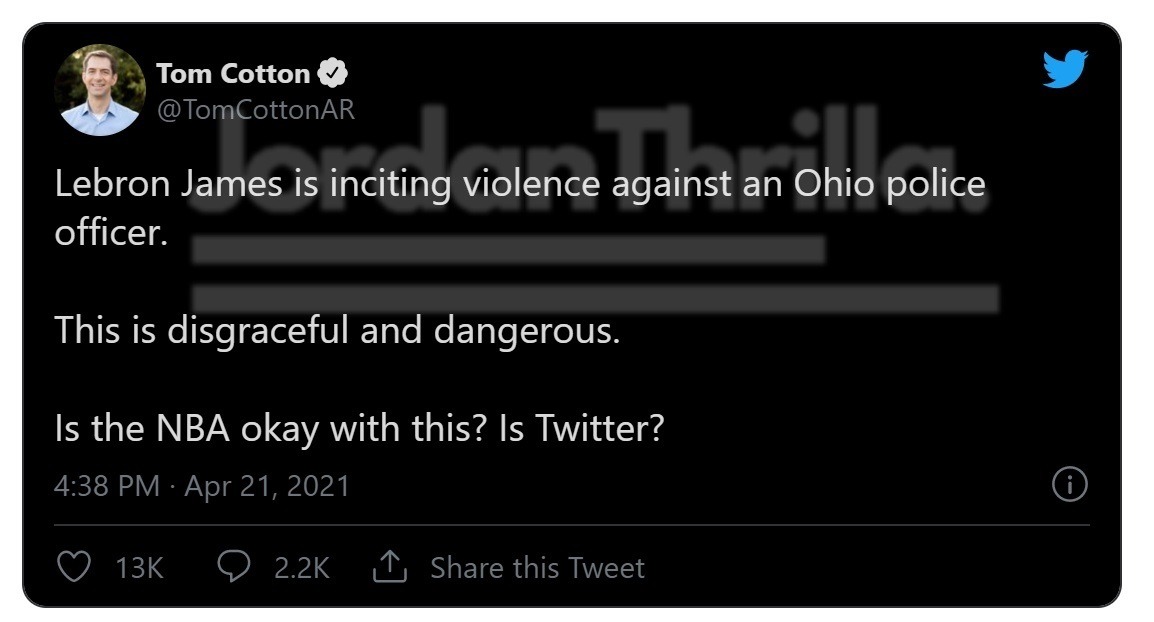 Body Cam footage allegedly shows that Nicholas Reardon shot 16 year old Makhia Bryant at the moment she was about to stab another girl. However, eyewitnesses claim she was only defending herself with a knife after she was attacked. Some people feel the shooting was justified, because the cop arrived at the moment she was close to possibly killing someone with that knife. However, other people argue other measures should have been taken before firing the weapon such as using a taser.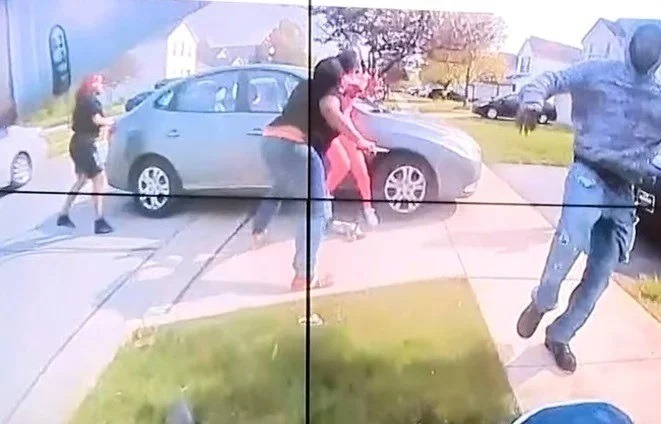 Lebron James tweet about Nicholas Reardon could end up being the most expensive tweet of his career. He had good intentions when he posted it by speaking out against what he felt was social injustice, but perhaps he made a mistake of posting a message that people could turn into a form of inciting violence against the Ohio cop. Lebron James has said he took down the tweet, because it was being use to "create more hate". Little did he know it was also being used to create a massive lawsuit against him.
Nicholas Reardon suing Lebron James comes shortly after Donald Trump chimed in on the situation with an emotional message calling Lebron "racist" and blaming him for NBA's low rating this season.
Author: JordanThrilla Staff