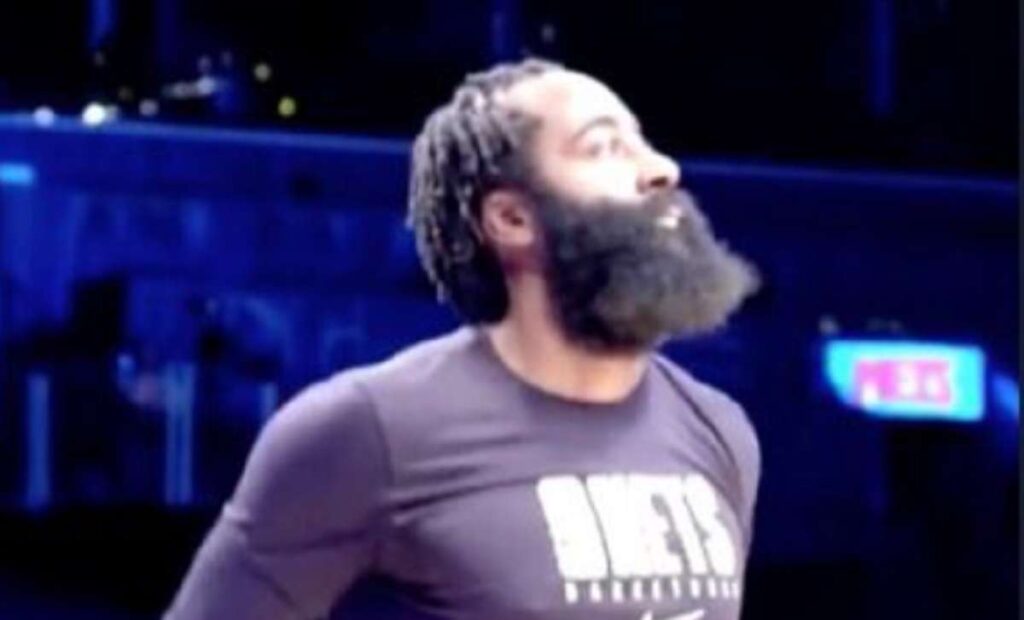 The answer to who will be NETS third option has clearly been answered. James Harden scored two points and only took two shots in NETS first game with Kyrie Irving also in the lineup. James Harden's only two points came from free throws he made with 18 seconds left go in the half.
Meanwhile Kyrie Irving had 17 points at the half on 10 shots, and Kevin Durant had 11 points on 9 shots. When Kyrie Irving had the ball, Harden was relegated to standing around like a statue.

The fact of the matter is Kyrie Irving is a way better player than James Harden, and he himself knows that. Once Kyrie stepped on the court, James Harden knew it was back to the OKC days when he was third option role player.
This is what he signed up for, so James Harden can never complain. Let's see how long he remains humble in being an afterthought in NETS offense. No more dribble dribble dribble stepback bricks every other trip down the court.
Author: JordanThrilla