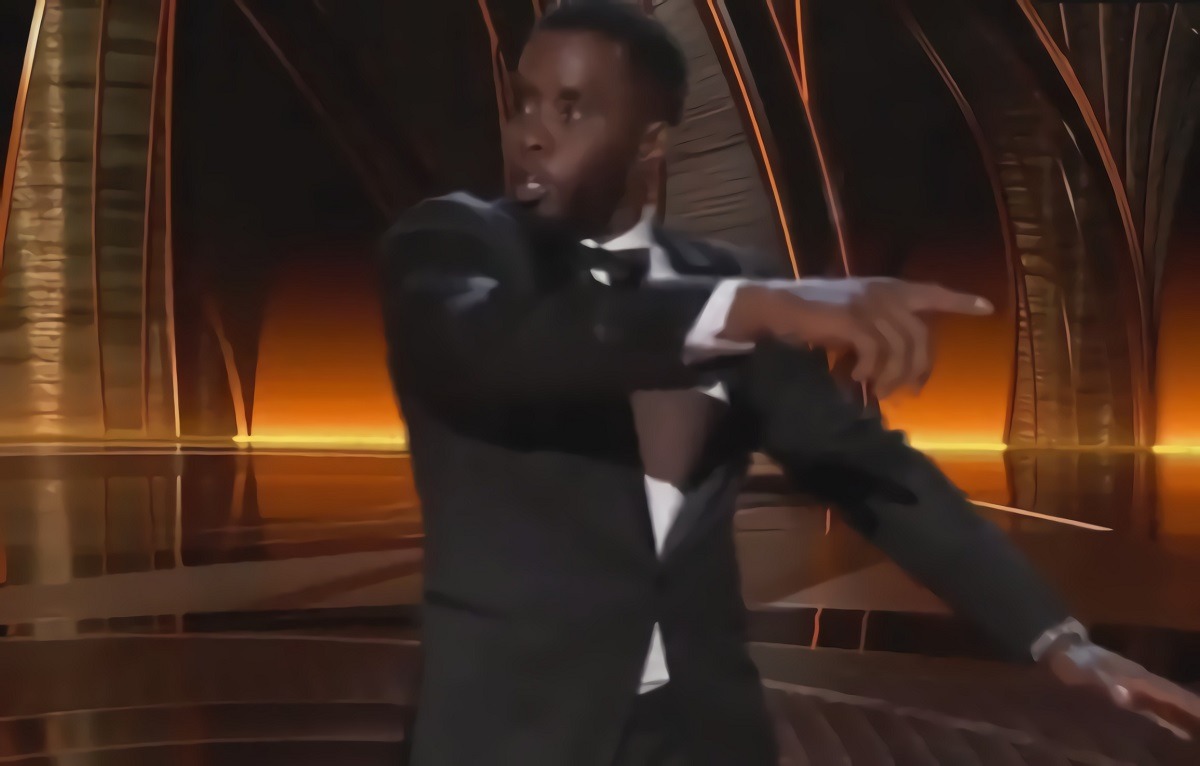 The Hollywood world shattered today when Will Smith rocked Chris Rock's jaw with an emotional punch. The historical moment made hashtags like #chrisrocked, #chrisrockgotrocked, and #chrisslapped trend worldwide. Will Smith felt Chris Rock went a bit too far while talking about his wife Jada Pinkett Smith. It seemed like an unfixable situation until the legendary P Diddy entered the chat.
P Diddy Offers to Help Chris Rock and Will Smith at Gold Party
Every year after the Oscars Beyoncé has an extravagant party that has become a must attend affair for A-list celebrities. With everything that went down the venue could be the best place to help two enemies reach a truce, or cause even more chaos. It seems P Diddy is willing to take that risk by helping Will Smith and Chris Rock make peace at Beyonce's Gold Party.
In the closing moments of the Oscars P Diddy used a mixture of humor and heart to heart talk to expound on what took place when Will Smith slapped Chris Rock. During his segment he said, "I did not know that this year was going to be the most exciting Oscars ever. Okay Will and Chris we are going to solve this like family at the Gold Party". P. Diddy knows all about the negative energy pent up anger can cause during a beef, so he really values the family dynamic of making up and moving on, but is he being too optimistic?
Take a look at some reactions to P Diddy's Gold Party peace offering toward Will Smith and Chris Rock.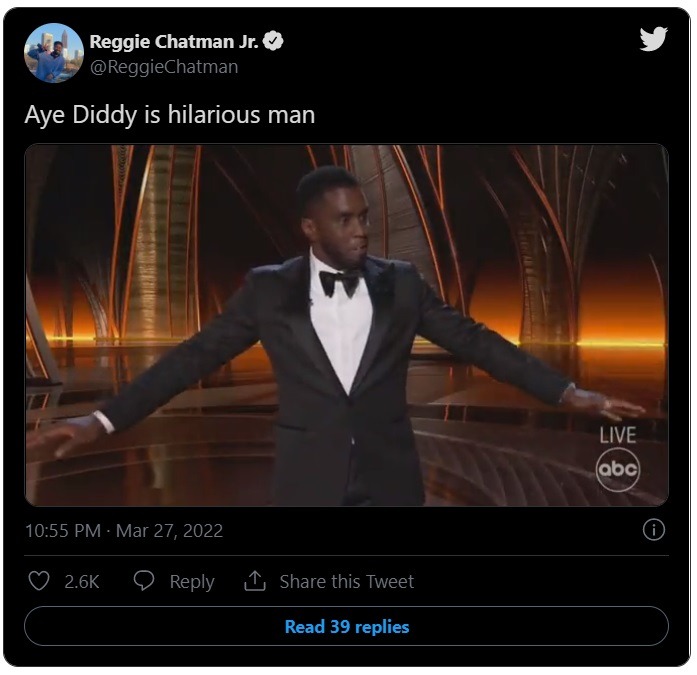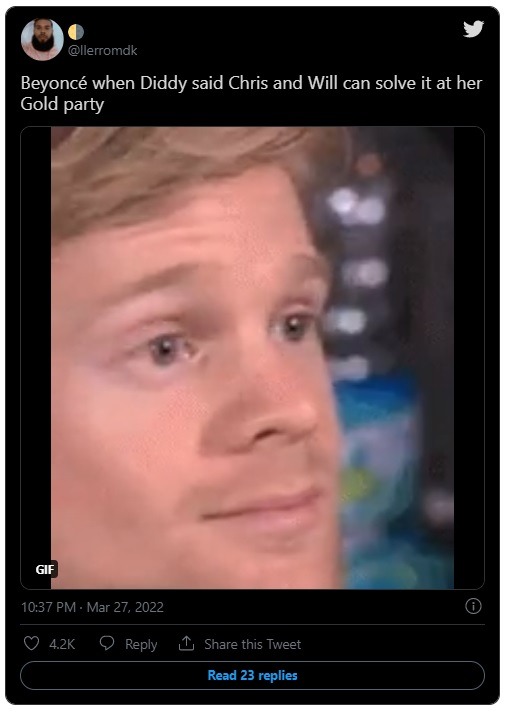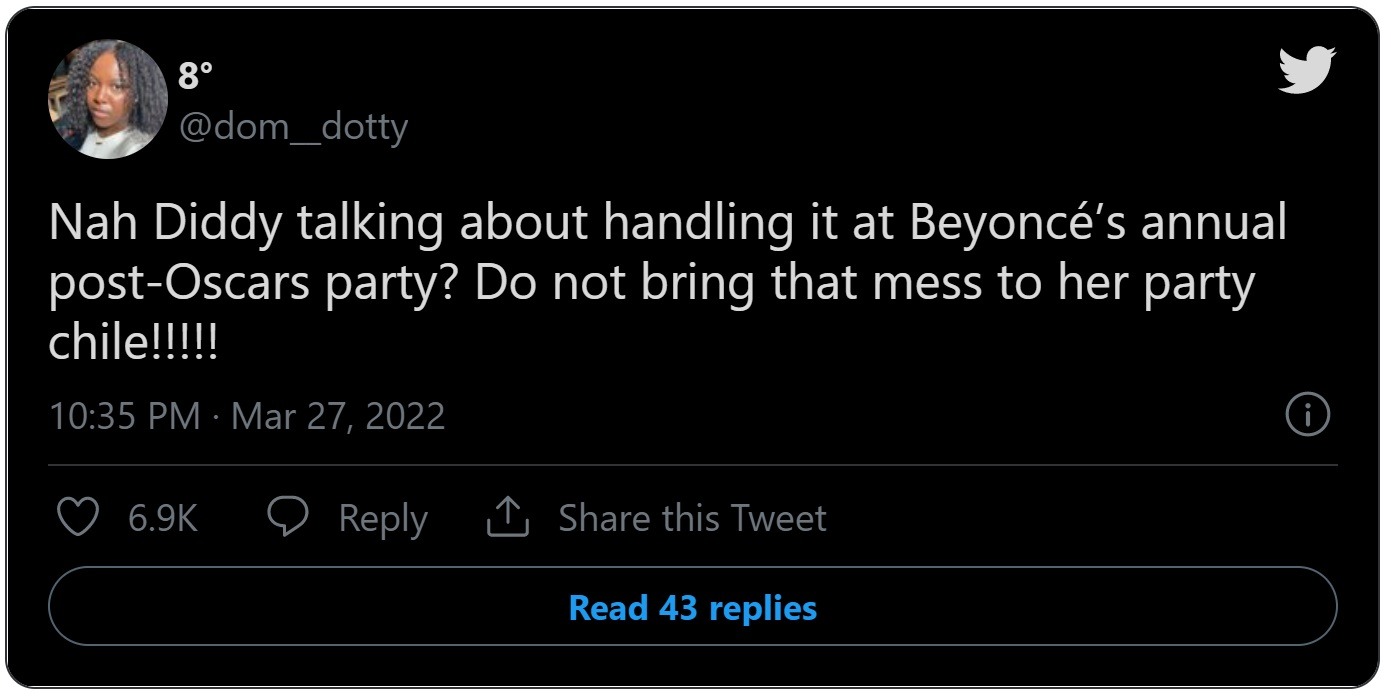 Could Will Smith Have a Mental Breakdown at Beyonce's Gold Party?
If Will Smith and Chris Rock can solve this at Beyonce's Gold Party then P Diddy would be seen as a hero. However, the bigger issue here is Will Smith's mental state. It takes a lot of pent up emotions to punch someone in the face at such a big national event.
It's almost like the consequences of his actions don't bother him, because he still emotionally damaged over the Jada Pinkett Smith situation. It surely can't be easy to know your wife left you for a younger man that you brought into your household. Will Smith punching Chris Rock might become known as another defining moment of their legendary careers.