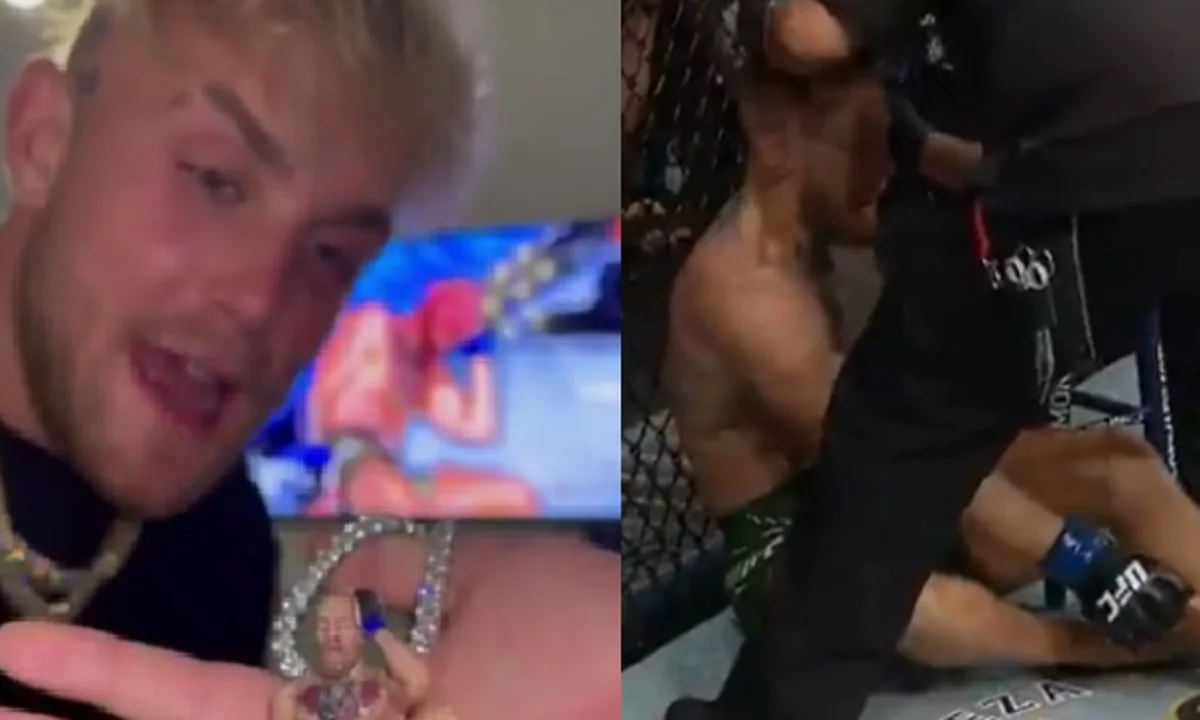 Logan Paul and Jake Paul clowned Conor McGregor's broken ankle and leg loss at UFC 264 with some jokes that are sure to make his wounds sting that much more. For Jake Paul his quest of embarrassing Conor McGregor started when he bought a "Sleepy McGregor" Nyquil chain prior to the match. When McGregor was knocked out by TKO the Paul brothers unleashed hell like only they can on a superstar athlete.
Jake Paul kept it simple, and tweeted "Sleepy McGregor". On the flipside Logan Paul said, "My new offer to Conor McGregor is $23". He was making light of the fact that he offered him $50 Million to box him in the past, and that his stock as a must watch athlete presumably has dropped considerably.
In hindsight Conor McGregor should have taken that $50 million offer.
This is the "Sleepy McGregor" chain Jake Paul spent $100K on. It hits differently now since Conor McGregor broke his leg in the rematch, which meant another knockout.
Although everyone probably wishes him well, due to the way Conor McGregor was arrogant in the past the jokes about his freak injury will be endless. It doesn't help that he went back to being super disrespctful to his opponent in the weeks leading up to this fight.
Logan Paul and Jake Paul clowning Conor McGregor breaking his ankle is just another example of how cutthroat the social media era is.
Author: JordanThrilla Staff