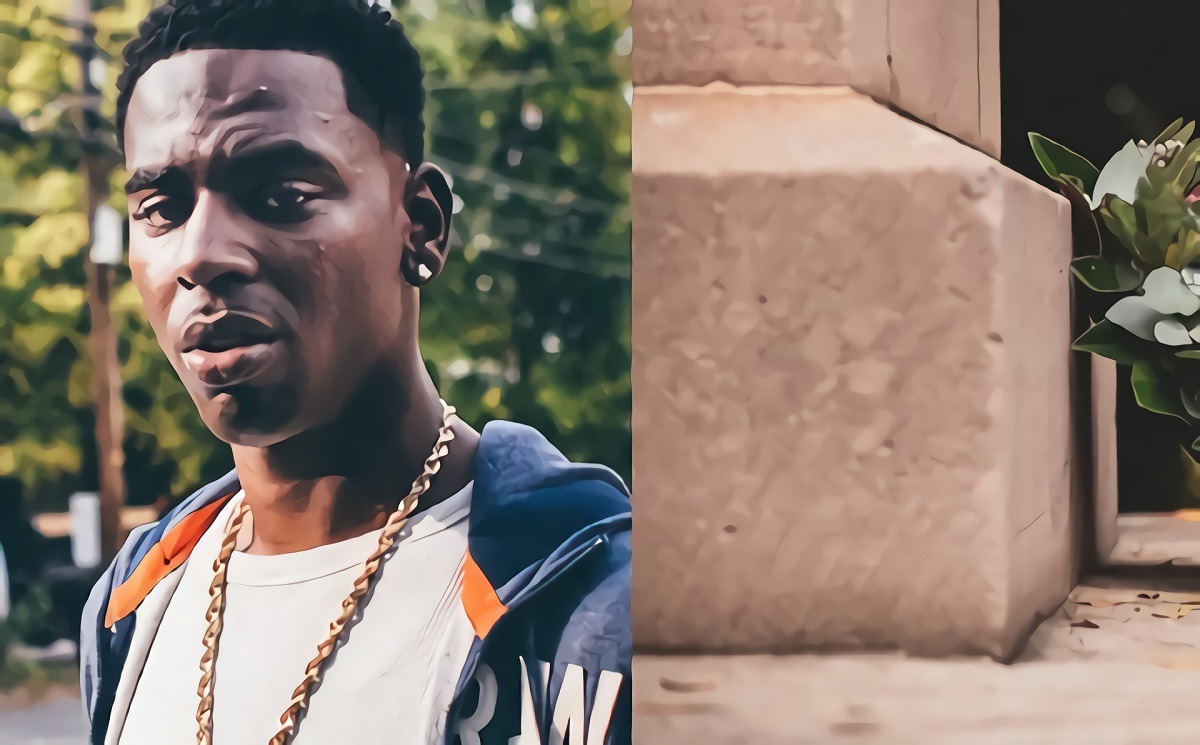 Young Dolph was a true baller, so it was expected that even his funeral was a lavish private service. Many celebrities were there, some OGs who rarely show their face in public attended, but what stood out most was what some people claim was inside Young Dolph's casket with his dead body.
Was Young Dolph Buried with $50,000 in Cash Inside His Casket?
Alleged photos from the private funeral allegedly show that Young Dolph was buried with $50K in cash resting along with his dead body. In the pictures being shared on social media Young Dolph's casket is clear, so you could see wads of cash were on both his sides.
The picture allegedly shows Young Dolph was dressed in a fresh outfit, with fresh kicks on. Often times you see people dress the dead in a nice suit, but if these pictures are real Dolph's family made sure he had on a fresh fit instead, which pays homage to the type of person he was when he was living. Along with the $50K in cash, the pictures showed his casket was adorned with gold handles. He was truly looking like Hip-hop royalty.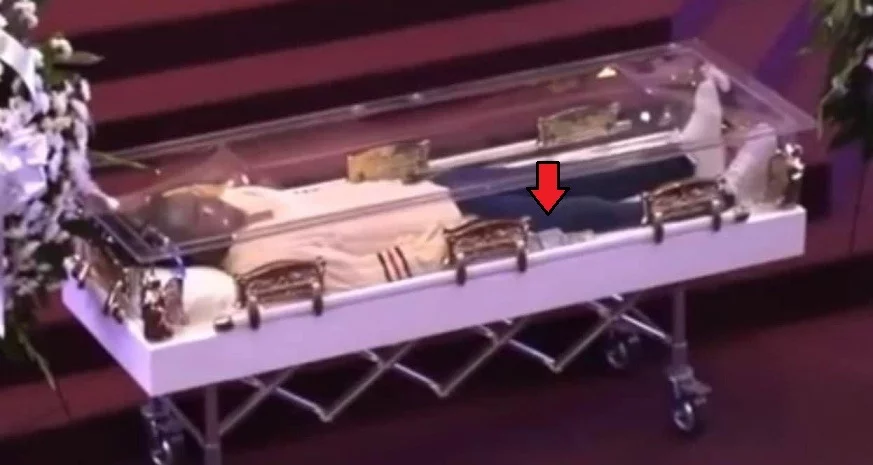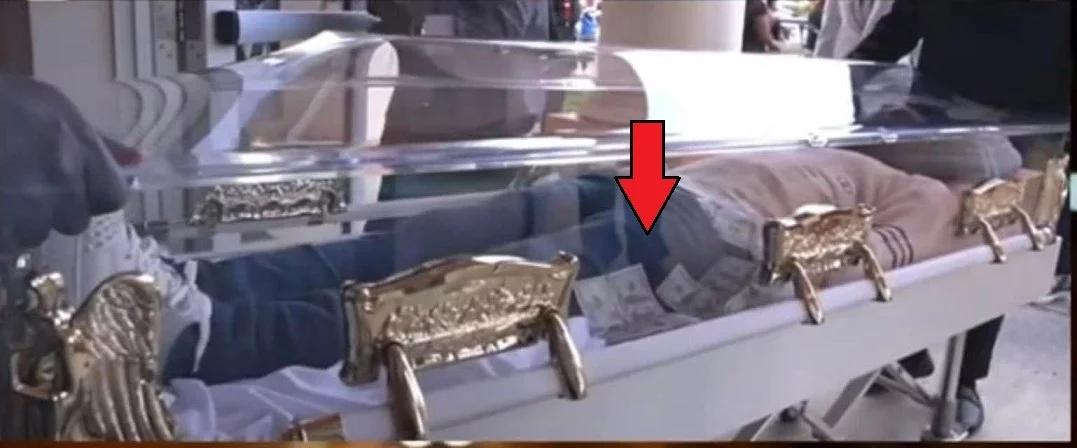 People Are Worried About Grave Robbers Robbing Young Dolph's Grave For the $50K in Cash Allegedly Buried Inside It
The strange part about this is that it's not even confirmed if that is Young Dolph buried with $50K in cash in the photos above. This could be just another social media rumor with no validity, and pictures of an entirely different person. Some people on social media are saying it's not him, while other are saying it is him.
Whether the rumor that Young Dolph was buried with $50,000 in cash is true or not, the risks involved are still the same. People are now worried that grave robbers could target Young Dolph's grave looking for the $50K. We all saw what happened to Pop Smoke's grave a few months ago.
Authors: JordanThrilla Staff